I haven't been to Tim's in a while and since his copy of Indonesia came in, I decided to bring it to him. I play with Tim's new X-Box 360 for a little bit until Mary comes in. He was bringing some games that I really wanted to play (Ark and Jenseits von Theben). But he also had recently bought a new Prius. So I asked to see it. And on the way back in, I noticed that I had a flat on my truck! Fortunately, John was nice enough to stay outside and help me put on the spare (and figure out how to drop the spare from under the truck bed). When we went back in, I found out that Marty hosed us by starting a game of Ark which I really wanted to play. But there was some good luck to go with that bad luck. I was able to find out early and fix my tire before going downtown at dusk to photograph the UT tower.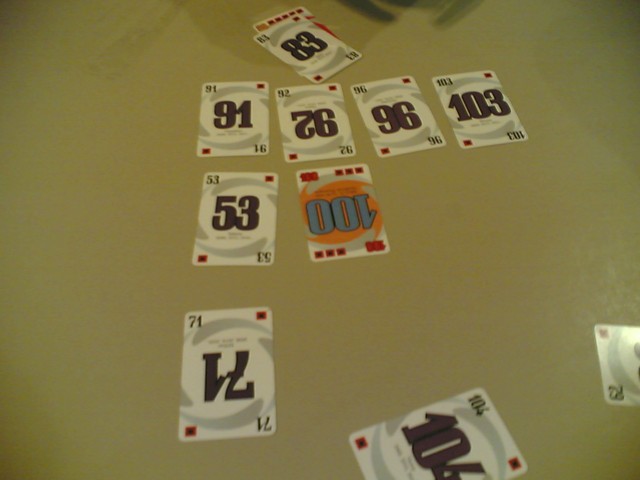 John suggested we play this English version of 6 Nimmt as a filler until more people came in to play. There were only three people playing which made it seem easier for some reason. Not much hosage went on. I was able to escape with one point while John took a lot of them.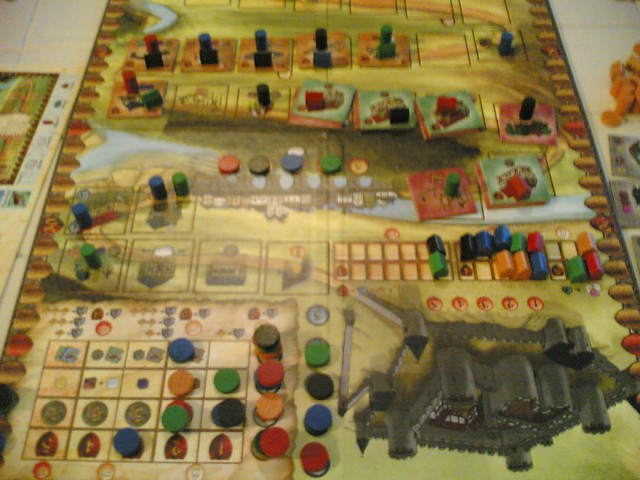 A couple of people came in so John suggested Caylus and I accepted. Unfortunately, this was a learning game for two of the people. So this game took a long time to complete. And, as well, they were pretty slow players who liked to discuss likely outcomes of possible moves. I tend to not like people who take a long time and agonize over their moves.