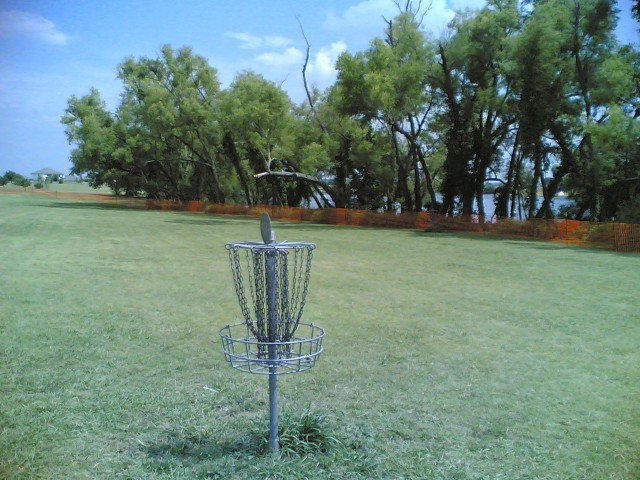 The usual Friday afternoon of disc golf was held along with Adam. When I got there, I admit that I was worried. For as far along the course that I could see, there was plastic orange barracade fencing up. I was initially worried that there would be construction going on here. But later on I decided that all of this fencing is for crowd control during the 4th of July celebrations. Here you can see fencing cutting across the course of hole 17 and running along the river. It also interferes with hole 2.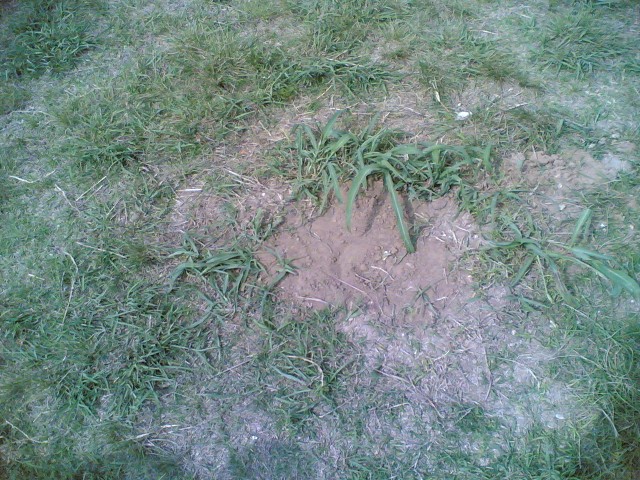 We had to deal with fencing across holes 3 and 4. We started throwing for hole 5 and when we got close enough, we noticed that the basket for hole 5 was missing! Not a good sign!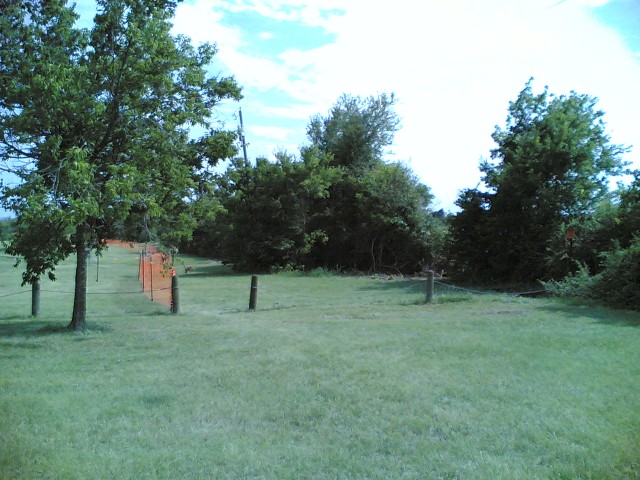 There were workers doing something in the trees next to hole 6. And, of course, there was orange fencing and rope fencing.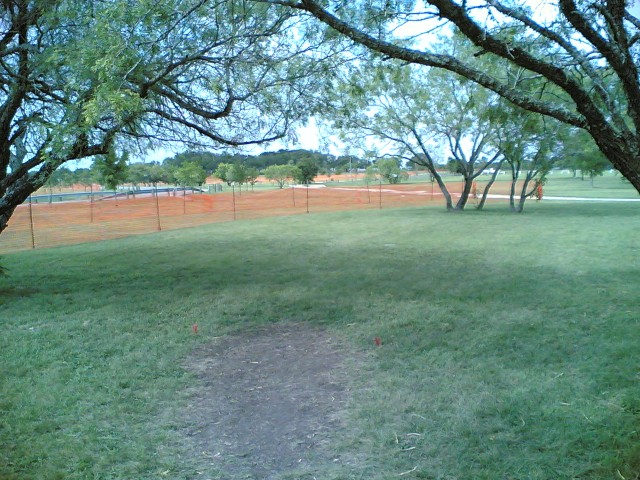 Hole 11 was a little tricky to throw past the trees and the fence, but we made it.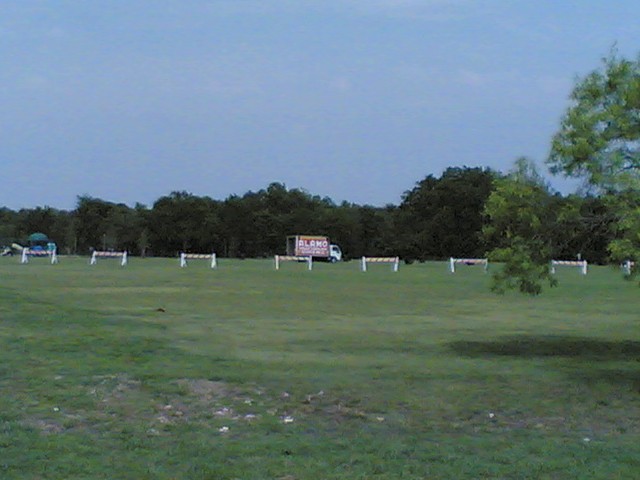 Oh look, the Alamo Drafthouse truck!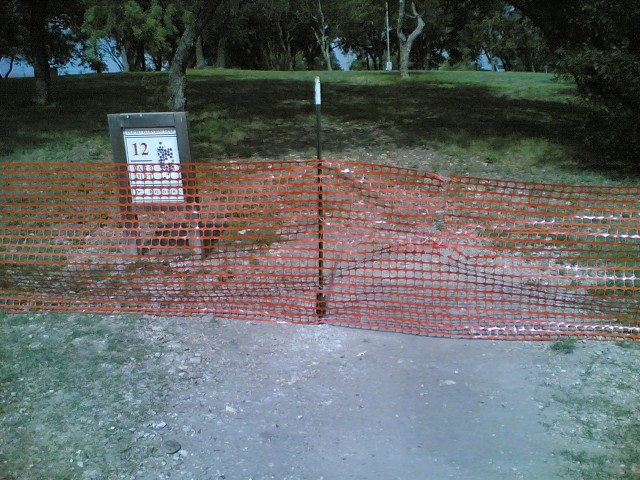 The fence at hole 12 was more immediate! I threw past it with no problems. Adam bypassed it and John hit a tree and did a do-over when we found a new temporary tee.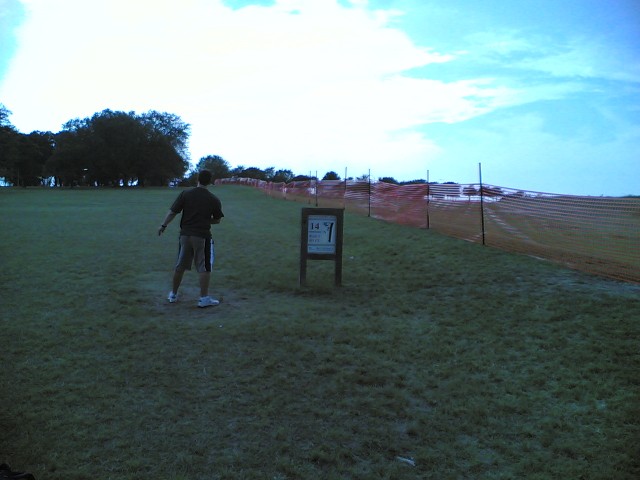 This time the fencing runs along the embankment. We kept to the left of it.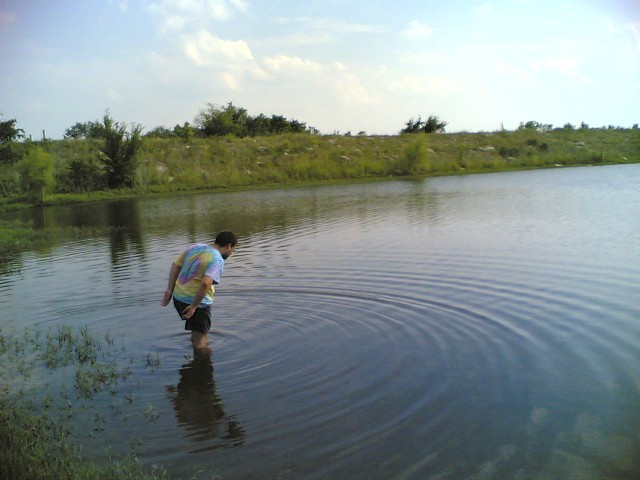 Sadly, Adam looses his yellow disc in the lake and was not able to feel it. This wate is just too damned murkey!