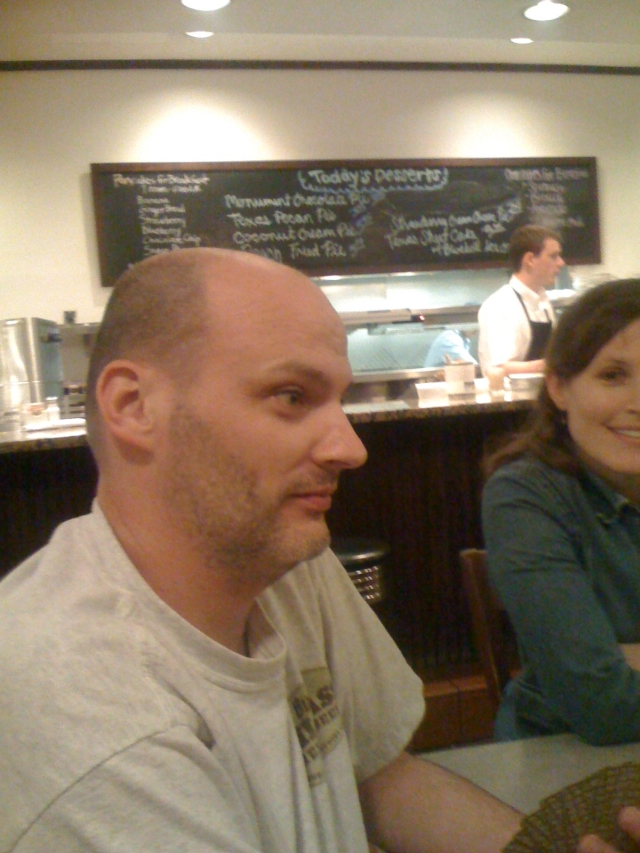 The group finally went to Monument Cafe. Unfortunately, they ordered sandwiches and burgers. To me, the daily and varied vegetable and dessert selections make this place special. Also, our waiter was rather disappointing. He ignored refilling our drinks. And, while he offered to split up the bill, he wouldn't actually split the bill up. I had to write down everyone's name on the bill to mark what items were ordered by what person. He then took our credit cards and cash and came back with the change and the credit card bills. You had to trust that he entered everything in correctly for each person.
While I think that Traci understands the mechanics of Tichu well enough. It seems like she doesn't understand the subtleties in playing with a partner. Whenever Nick would play and John would pass, Traci would go over Nick. This happened whether she called Tichu or not. The most egregious example was her playing the Dragon on top of Nick's Ace. You need to keep in mind that your partner should have your best interests in their decision making process.
Perhaps we should play more games of Suicide Tichu. My one game of Suicide Tichu distilled and exemplified the "teamwork is essential" experience quite nicely.

04/27/2008 The scorecard for a game of Tichu

GT or T bet

made

or

lost



This team scored

more points

than the other or

one twoed




GT/T
Team #1
GT/T
GT/T
Team #2
GT/T
MarkH & JohnG
Nick & Traci
10
T+
10
390
410
515
T+
515
400
T+
600
600
745
T+
780
830
T+
870
810
T-
1025
T+