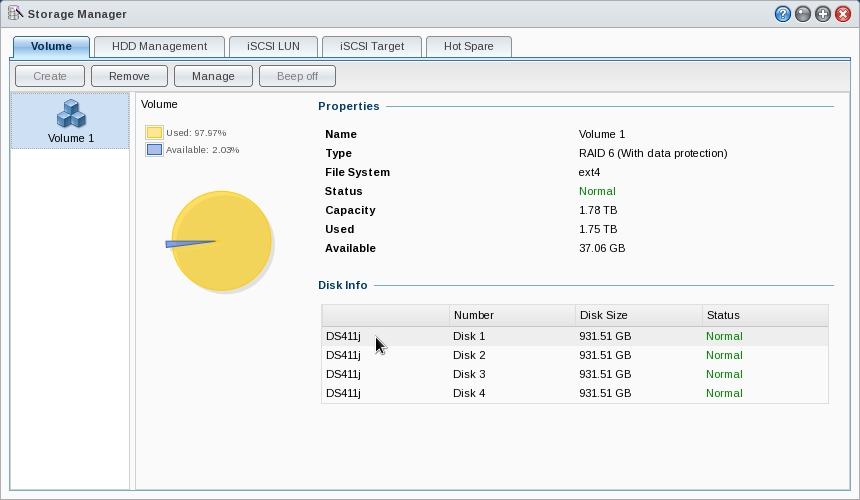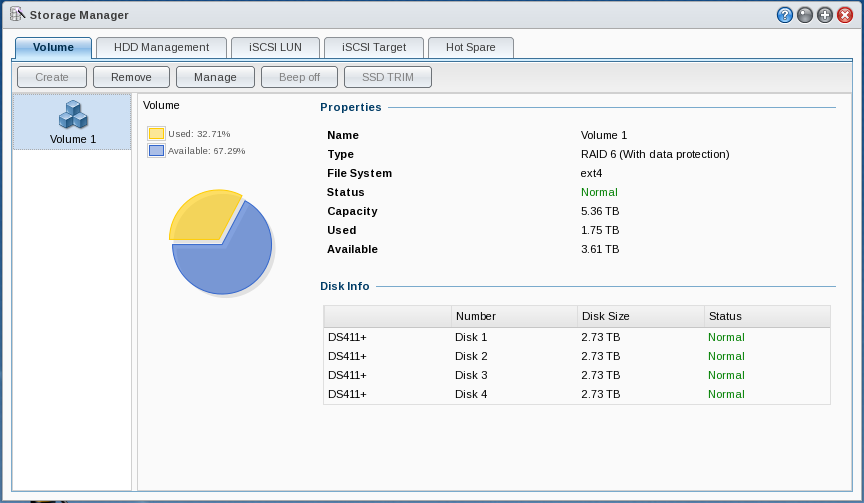 I have two Network Attached Storage units. In case of a disaster at my home, I keep one of them at work. The first one is a Synology 411j. The second one is a Synology 411+. And I have finally almost run out of space on my first drive.
So I bought a new NAS built from the following parts:
Kingston ValueRAM 2GB 1066MHz DDR3 Non-ECC CL7 SODIMM
5 Western Digital 4 TB WD Red SATA III 5400 RPM 64 MB Cache
And now I have: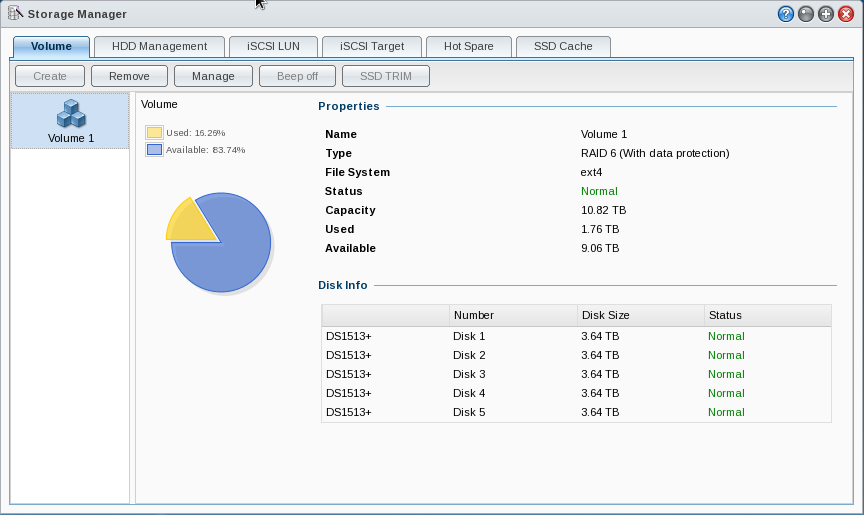 So I will now relegate the first NAS (the 411j) to be a media server.