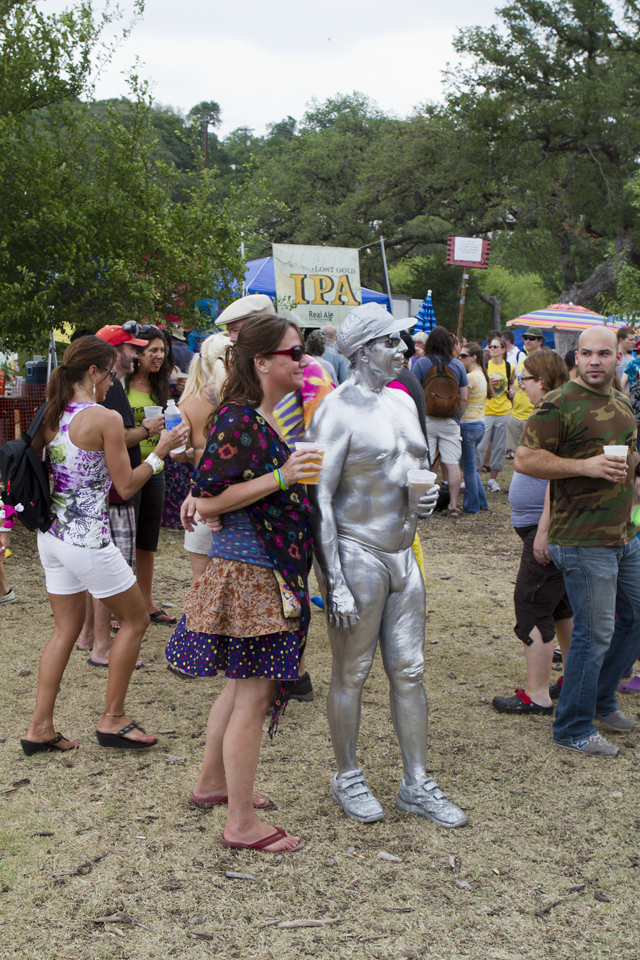 I went to the 48th annual Eeyore's birthday. It was crazy crowded and trying to find parking was a definite problem.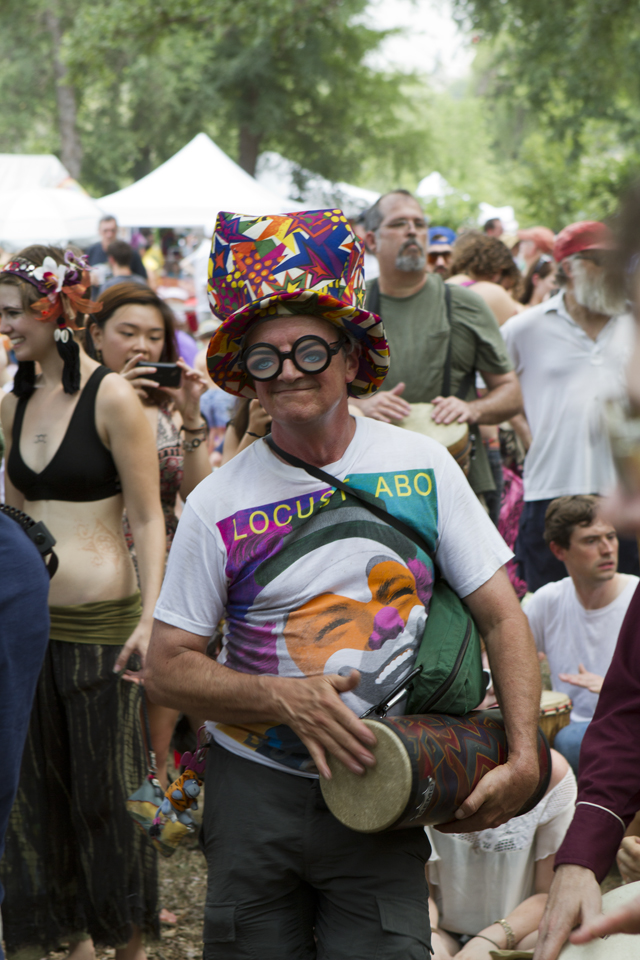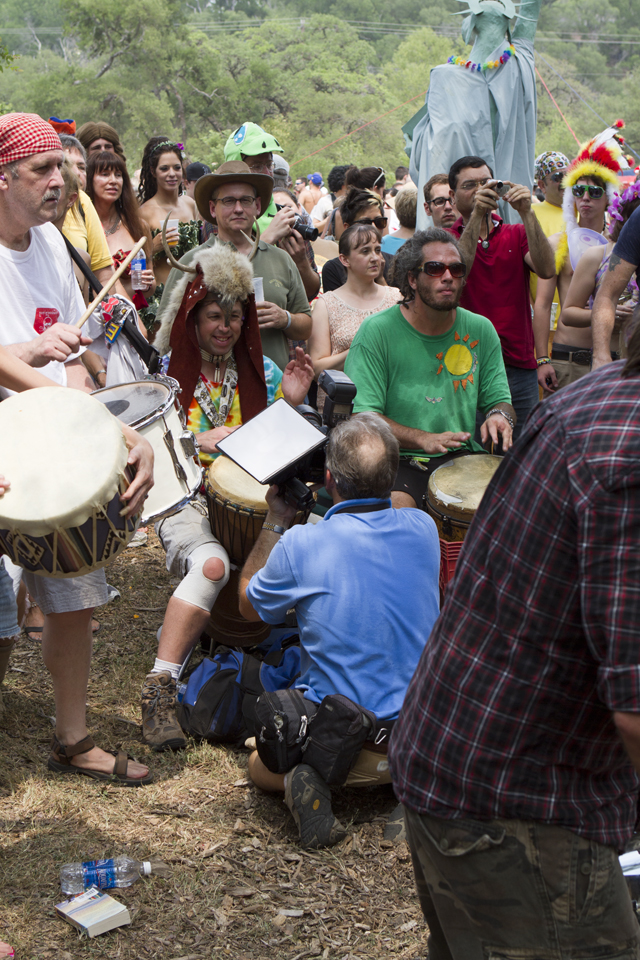 There were a couple of drum pits with people dancing and playing different drums. But it was very odd. They were closely surrounded by people watching and taking pictures. I think at least half of the crowd had cameras of one type. Maybe about 10% had professional DSLRs. I definitely felt out of place. Did people want to just dance and play music without being watched or photographed? Did they mind photographers taking their pictures from a long distance? Or from a close distance? Or at an extreme close up position? I saw Kirk Tuck there taking pictures. He posted his view about this here. I wonder if he was talking about me? I was using my Canon EF 24-70mm f/2.8L lens with the lens hood on. So it might look like a "big ass zoom lens", but it is pretty equivalent to a 50mm lens. 70mm does not get you that much farther away from a person. Some more viewpoints about street photography are here.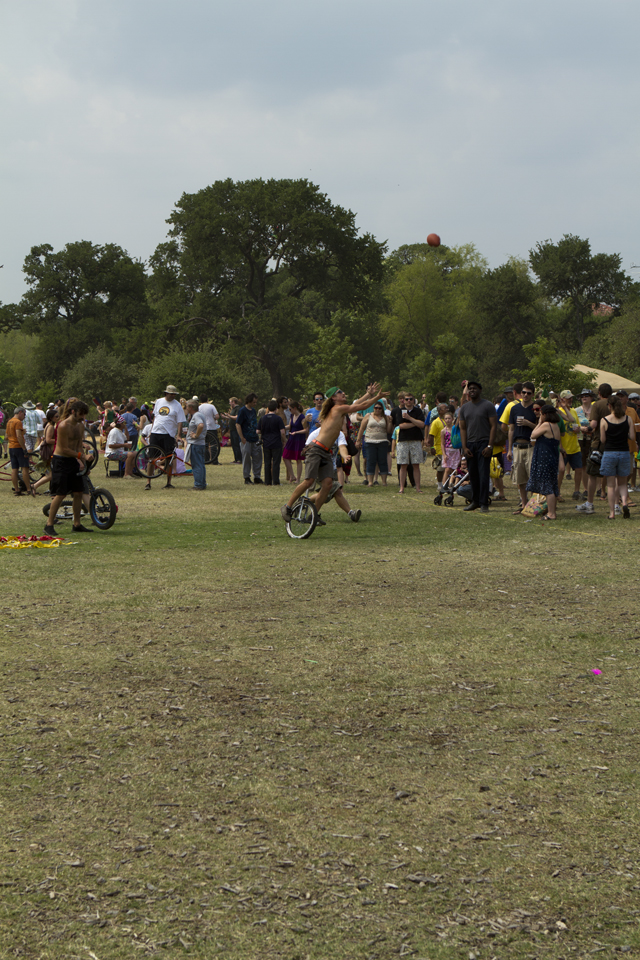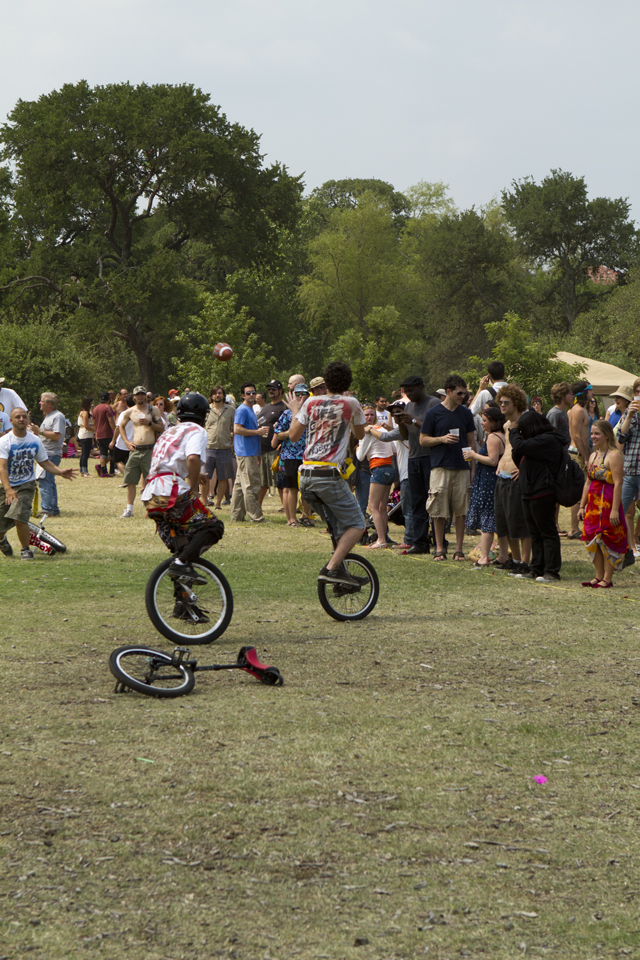 There was a game of unicycle tag football going on. I don't know what it had in common with Eeyore. But it was interesting to take pictures of.
More after the cut, including some possible NSFW pictures of painted costumes…