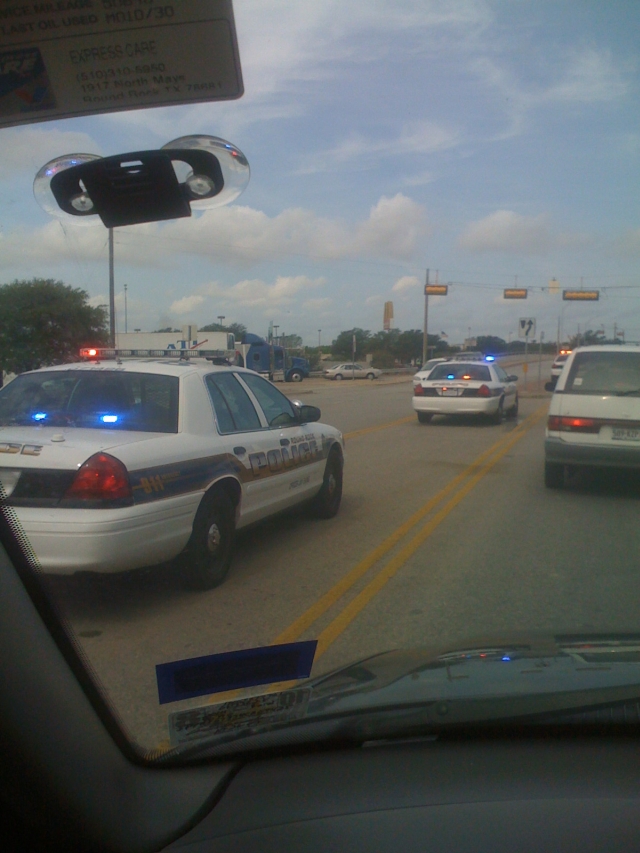 Apparently an eighteen-wheeler truck crashed into a median at 4:30 in the morning. The truck caught fire and burnt to a cinder. They had to close both North and Southbound lanes of IH-35. Unfortunately, this is just South of where I live and I have no real alternate routes. At 10:45, the roads were still shut (and in fact would not open up until after lunch). I worked my way South over surface roads. But I still had to travel East along 620. Thankfully, it was not that long of a wait to pass.
I drove down to Volente Beach and Beach Front Boats. The LTC rented a part barge for the afternoon. The directions were horrible. Jon found me at 620. And we both missed the turn off for 2769 and continued along Anderson Mill road to 1431. At which point we said, WTF?! Thankfully, as we were backtracking, we noticed the sign for 2769 and Volente Beach.
The weather was perfect. The water was great. And we had much fun floating in the water and drinking beer.