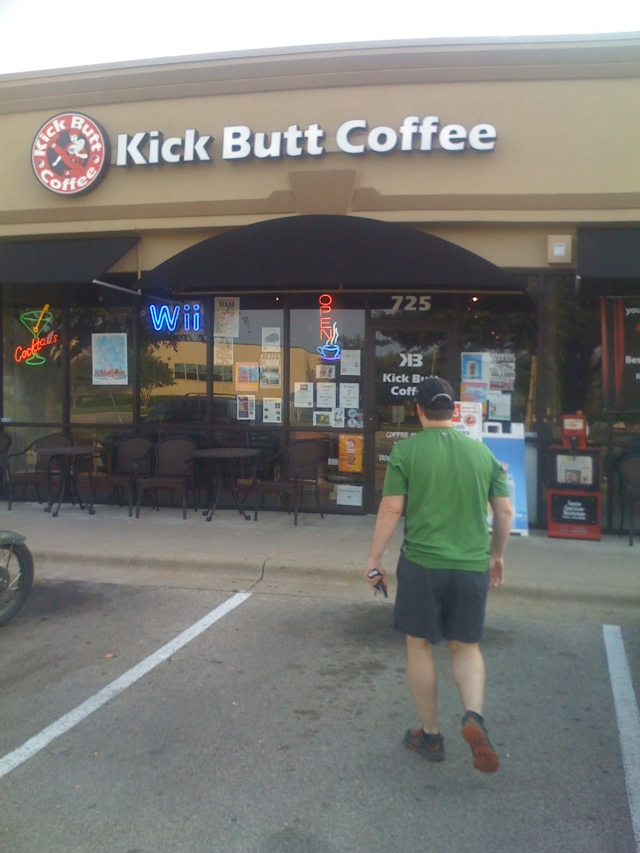 It has been a while since I've been down to Pease Park. And, with Marty potentially showing up, we decided to play there today. Through a fluke, we took 35 to 290 which turns into 2222 as it heads West. And, along the way, Jon noticed Kick Butt Coffee. Since it was advertised in the Chronicle, he decided to patronize it.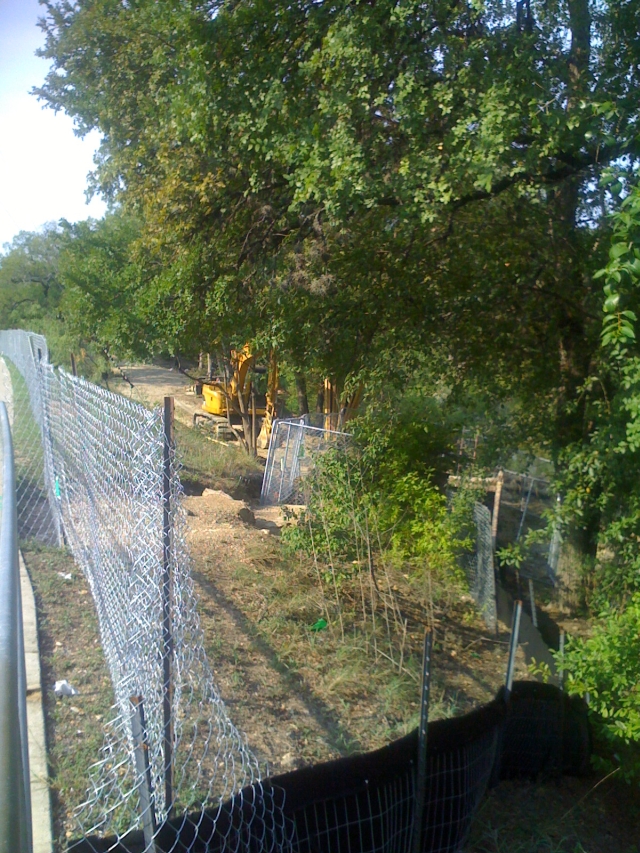 There is new construction going on at the park. Hole 6 was taken out for the time being.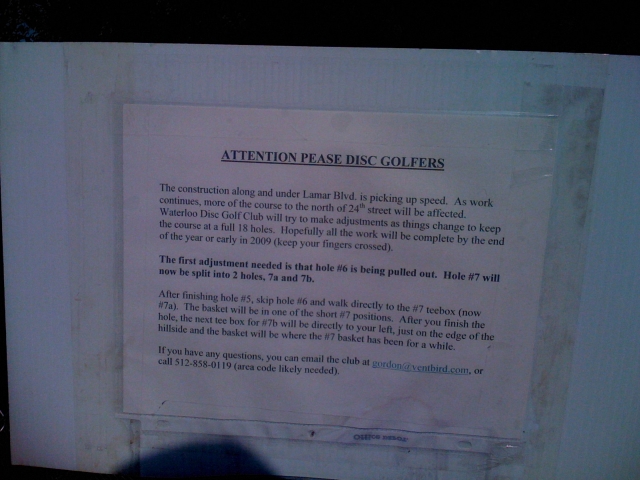 Luckily, the disc golfers have done something about it. They split up hole 7 into two holes.
You throw first at the old hole 7. And then you tee off here. Which is up the side a little ways.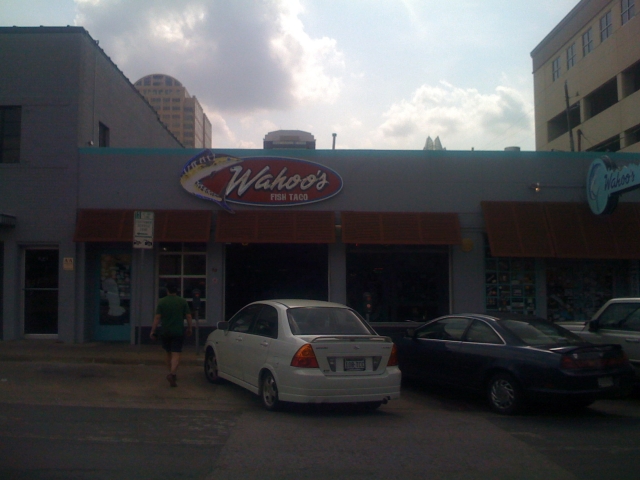 We stopped off for lunch at Wahoo's and had some fish tacos.