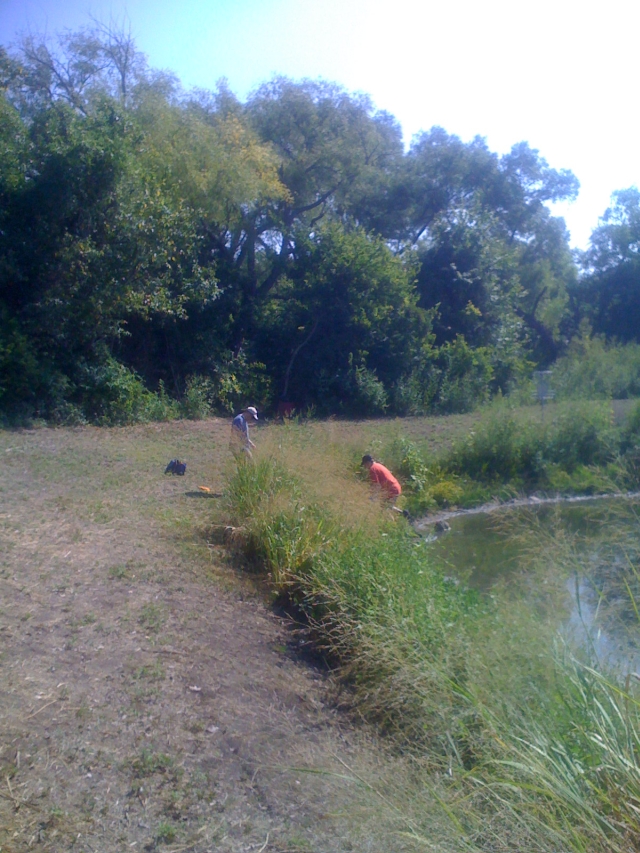 Mike, Jon, and I went out to the Brenbrook subdivision to play disc golf at the new course. This was our second time out there. I drove us out there in my BMW X5 loaner car. The directions that the iPhone gave us was a little squirrelly. But we made it to the proper location.
Hole 5 was rather tough because the out of bounds areas were not mowed down like it was for the rest of the course. Jon managed to narrowly miss throwing his disc in the lake. And I managed to get stung by a wasp.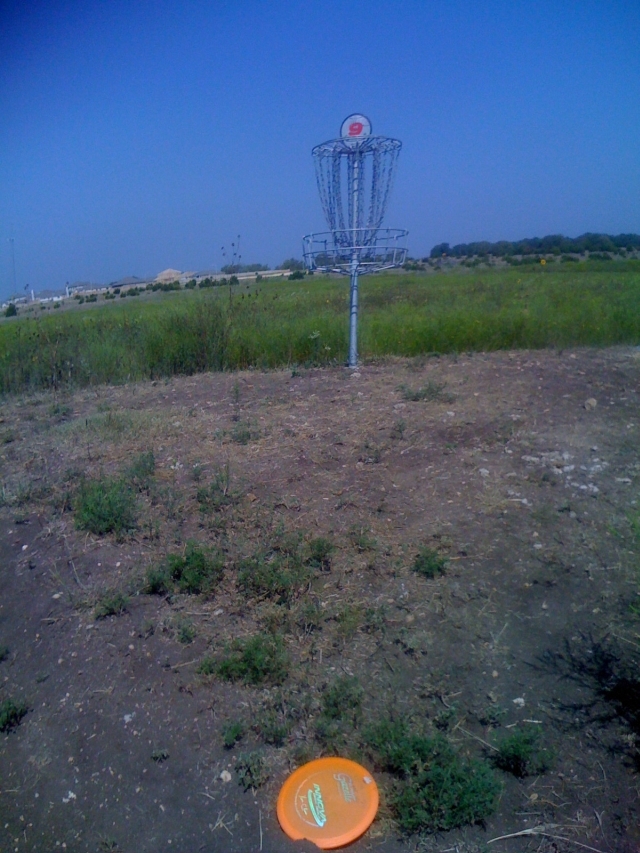 I did get a birdie on hole 9. But it was not that tough. The hole is only a short distance away and it is in a wide open field.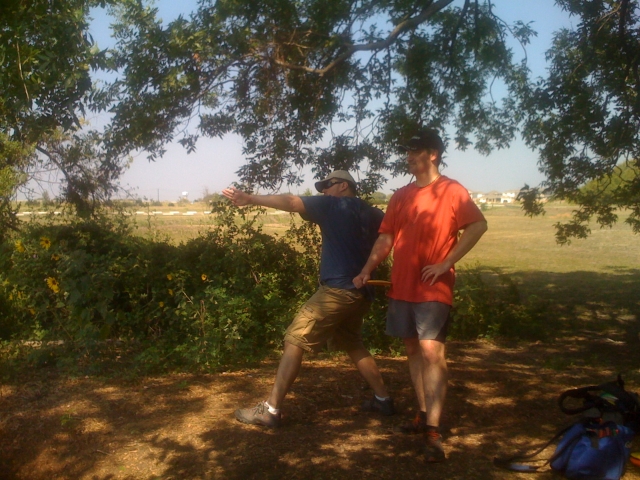 Hole 17 was not that hard with the severe drought that we have been through. The pond where you throw your disc over is completely dry.
They have made one improvement to this course. They put concrete tubes that act as bridges where you have to cross water. But this course still needs a lot of improvement. There are no signs for the tees. And there are a couple of places where you can get confused as to where to go next.