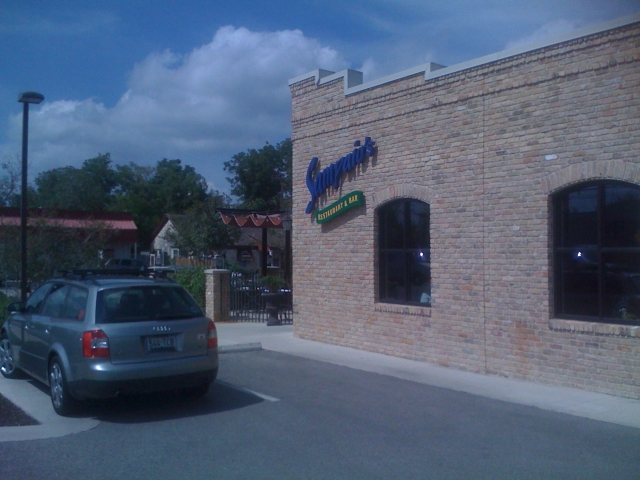 Marty suggested a Brazilian restaurant named Sampaio's. He had really liked the coffee crusted pork tenderloin. I couldn't make the dinner that he was setting up. So I went there for lunch. Unfortunately, they had a different menu for lunch.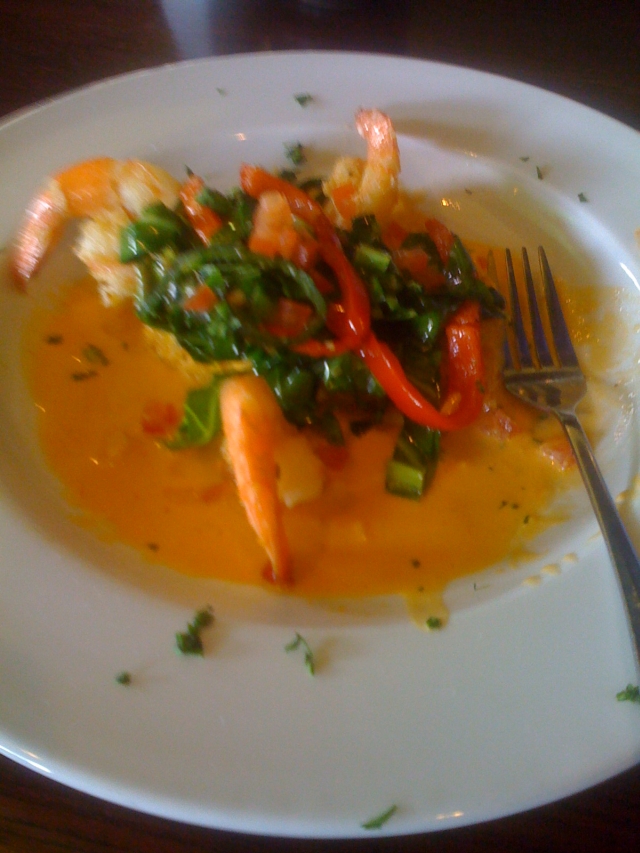 I did have the special which was Garlic shrimp served in a spicy coconut sauce. It was served on rice cakes with collard greens. It was pretty good. I think that this was the first time that I have eaten collard greens raw. Their strong taste balanced out the dish and was mellowed out by the sauce. The only negative thing was that the shrimp were not that garlicly at all.
The one odd thing that I noticed was that the chef loves collard greens. Many menu items contain them.