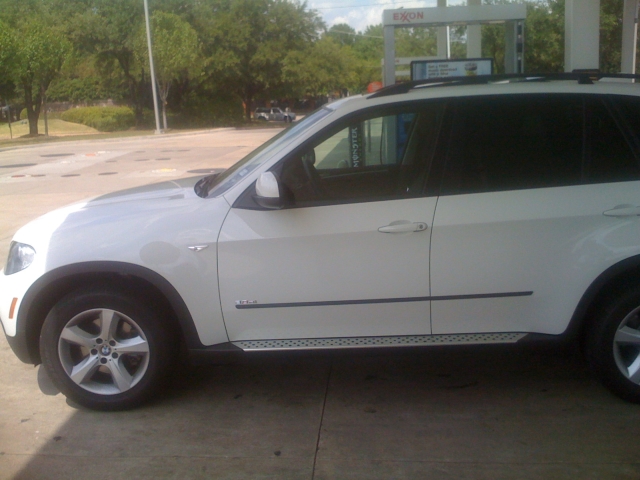 Here is yet another loaner car. Which I have had my fill of recently. What with the two separate replace the header gasket incidents recently.
This time I am driving a BMW X-5. When I bought the car, part of the deal was replacing the car's chip with a performance upgrade. Apparently, they couldn't just install it before I bought it. I had to first buy the car, then drive it off the lot, and then come back in to have it upgraded. Whatever. Bureaucracy or State Laws at their finest, I guess.
Last Thursday, I drop the car off and here I am with the car. Almost a week later. Not the speediest upgrade. But, I can't complain with a free rental. However, when I get the bill, I notice that part of the bill is $130 in freight! That is crazy! Like almost plane travel transportation crazy. That part of the bill I can complain about…
Back to the car, or SUV. Sesh, it is a pig. Big, heavy, extremely slow. I don't know why people would buy cars like these. Sure, its roomy. But it is underpowered and a gas guzzler.