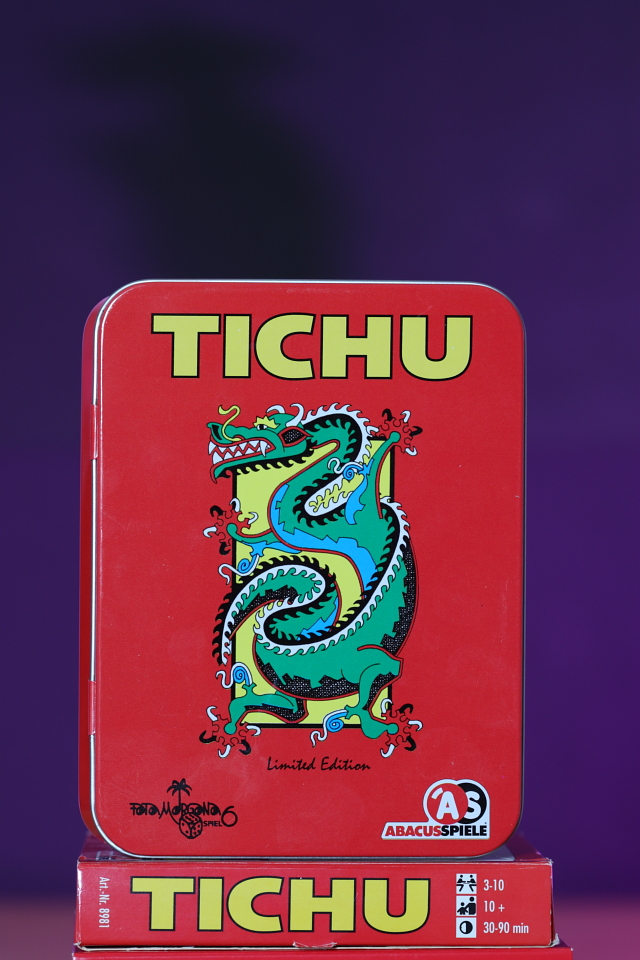 Well, given that I was playing around with some Strobist techniques that I recently learned, I wondered how it would hold up for game photography. So I whipped out my metal Tichu box. And substituted it for the can of peanuts place-holder.
Since I was already lighting the background separately, I played around with adding a background Dragon shadow. And I learned that it is surprisingly difficult to cut and place one properly so it it will it would be easily recognizable.
One thing that I learned about the flash was to use the multi-stroboscopic mode (around 30Hz or so) and press the test button. It looks exactly like a flash light and you can get an idea what the shadow will look like. Don't hold the button down too long, it tends to overheat the flash bulb.