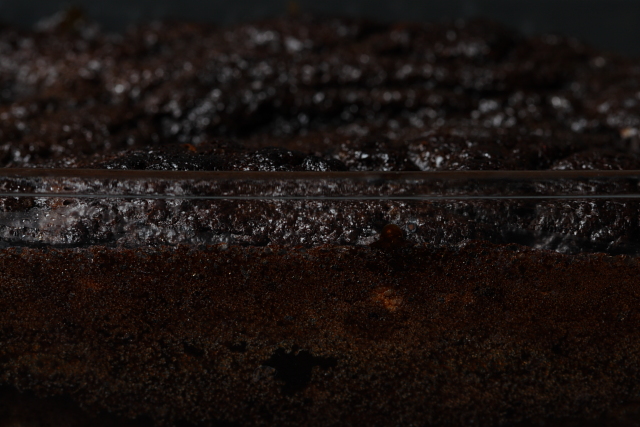 Okay, I seem to have no willpower against self-saucing puddings. Next up: chocolate. I used this recipe as a base. But, instead of water, I made some changes. Oh yes, indeed, I did. The recipe follows:
I will admit that I was a little bit worried. The pudding part was extremely liquid — almost to the runny batter stage. But, since I have already gone to the effort of making a batch, I carried on.
Preheat your oven to 350 degrees Fahrenheit. Butter the sides of an 8.5″x4.5″x3″ baking pan. In a sauce pan, bring the following ingredients to a boil:
1 3/4 cup Young's Double Chocolate Stout
1/8 cup butter
1/8 cup molasses
1/2 cup dark chocolate chips
Sift together the following ingredients in a bowl:
1 cup flour
1 teaspoon baking powder
1/2 cup sugar
2 tablespoons Hersey's Special Dark cocoa powder
1 teaspoon Chipotle chile powder
1/2 teaspoon salt
Stir in the following ingredients to the mixture in the bowl until combined to a batter:
1/2 teaspoon vanilla extract
1/4 cup melted butter
1/2 cup milk
Dump the batter into the baking pan. Move the pan to the oven. Pour the boiling liquid from the sauce pan over the batter. Bake for 30 to 35 minutes.
It came out good. I was surprised that it rose high and held up well with out any eggs. So I decided to try it again. But, this time, I would add a couple of eggs to the batter.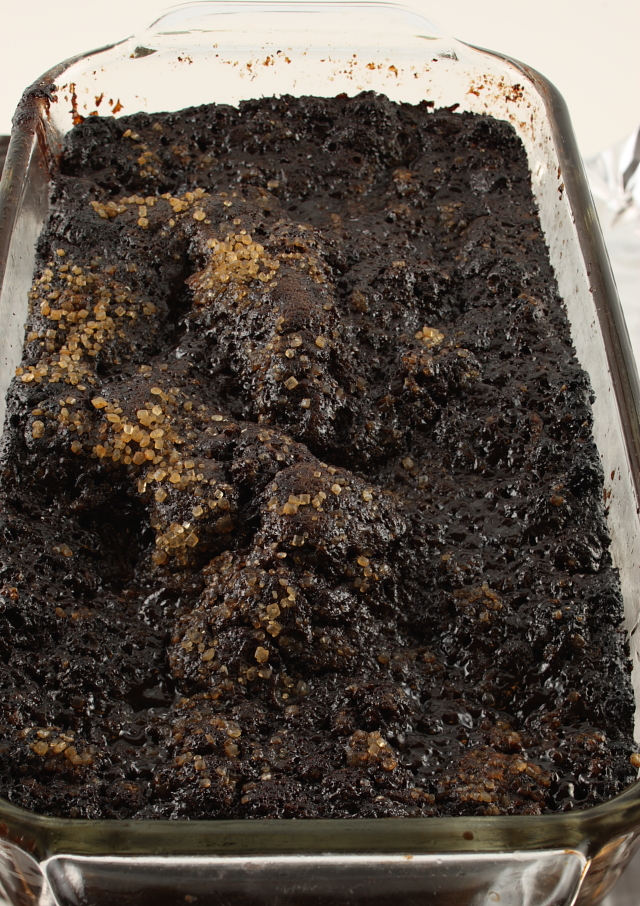 This time, it rose a little higher. Right up to the very edge of the pan! I was hoping that the eggs would turn the batter to the brownie side of the spectrum. But it was still very cake like. Just much more moist. In fact, there was no liquid left over after cooking. And, therefore, no pudding at the bottom.