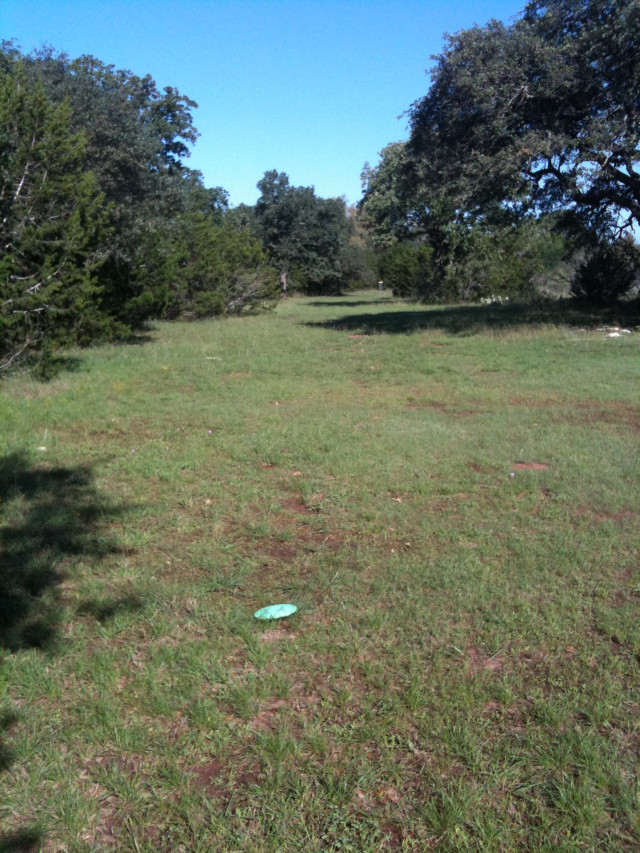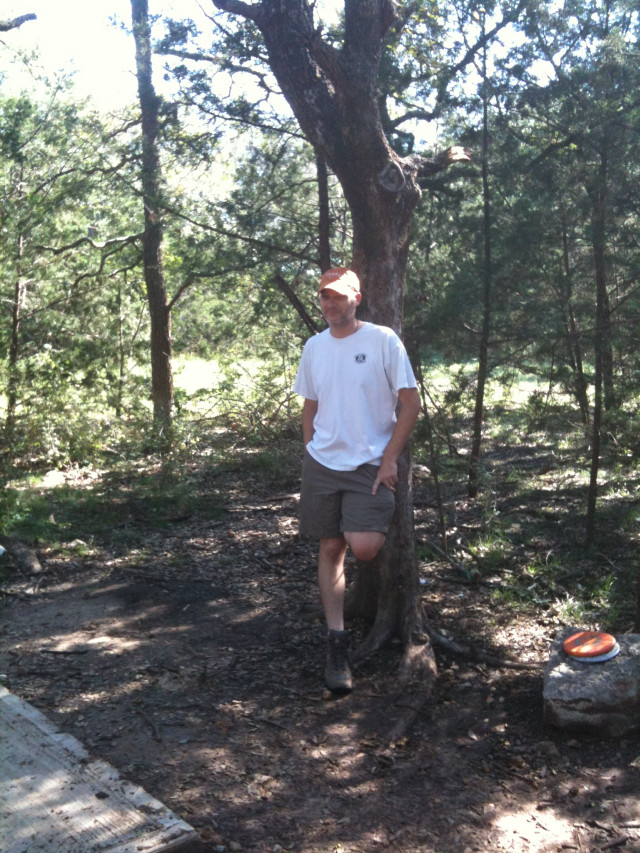 We played at Wilco today. The original plan was Old Settler's Park, but we didn't know that the 2009 Outlaw Trail Cycling Tour was going on today and that the entire park would be closed. Fortunately, Wilco is close.
I also had a good first throw on hole 3. For some reason, this is a hard throw for me around a large wall of brush.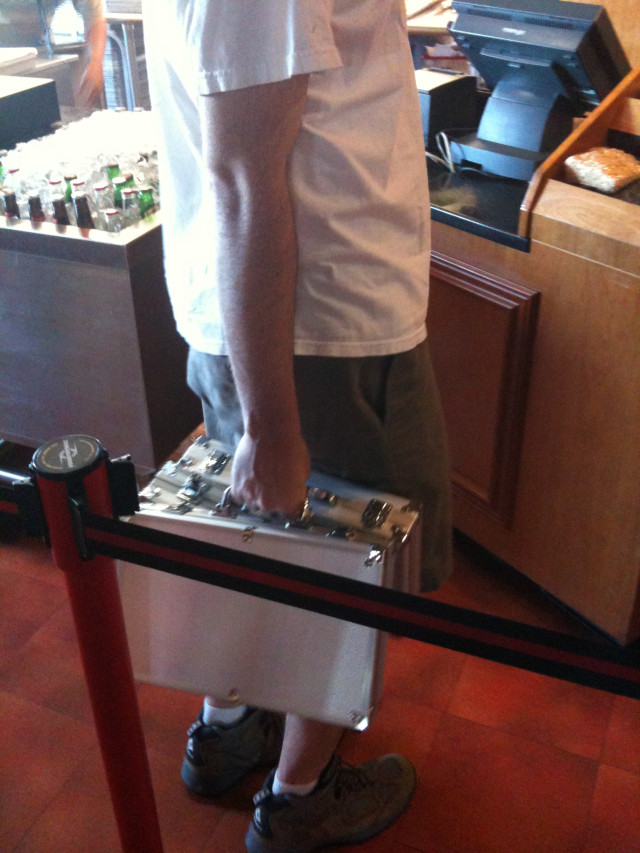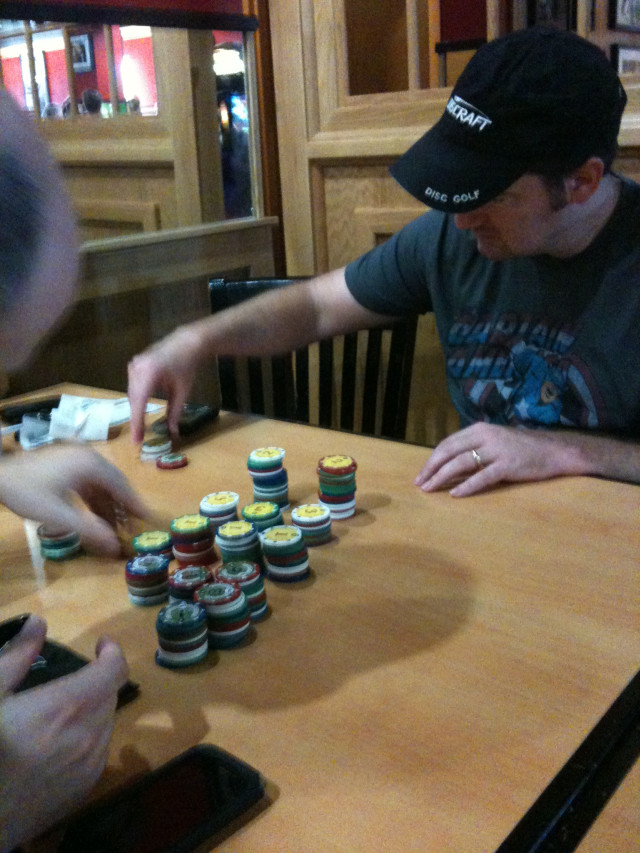 After the round, we ate at Fuddruckers. Nick brought his three metal briefcases of poker chips with him which was actually the game of Dominion.