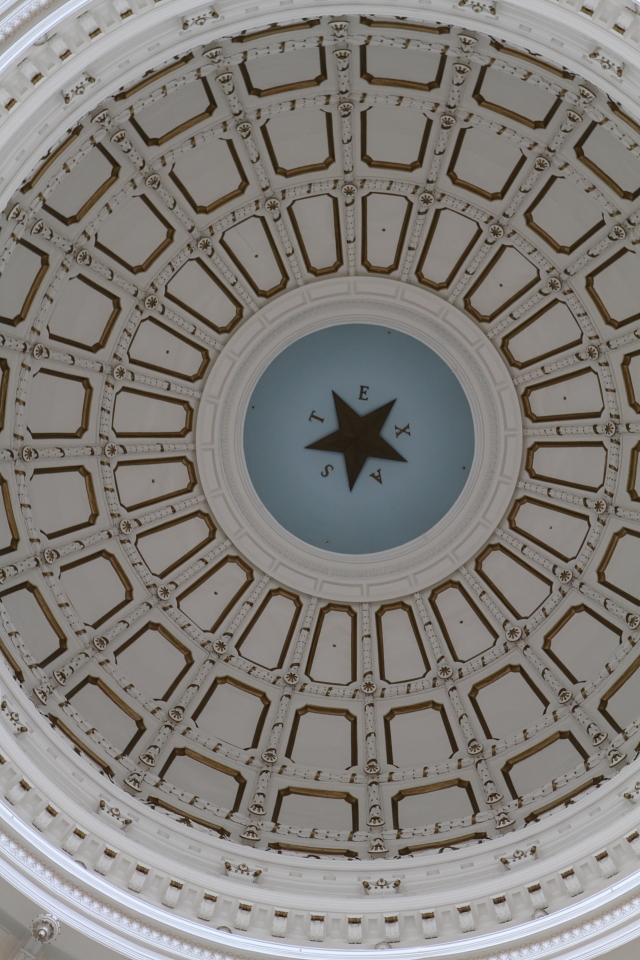 Not one, but two different Austin Photographers meetups are scheduled for this weekend. One is on Saturday and one is on Sunday. How odd.
I started off in the Capitol Building. Which I have never been in before. So sad.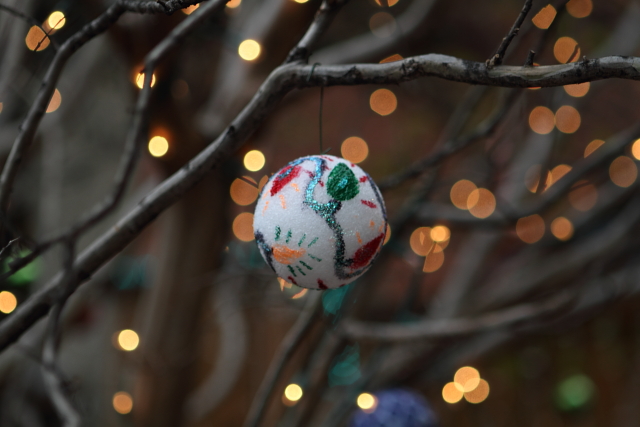 A few Christmas ornaments on a scraggly tree turn a little more interesting with a thin depth of field and Christmas lights bokeh.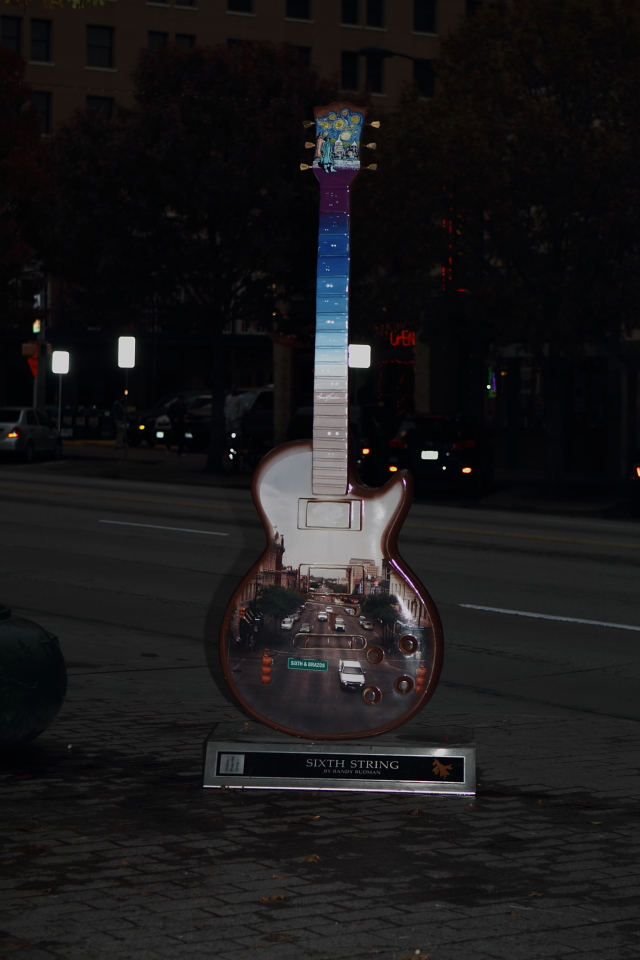 There are these customized art sculptures of guitars around the streets of Austin. I played around with killing the background with my one 580EXII flash set on full manual power. I dialed the exposure down two more stops in post-production to almost kill boring urban background.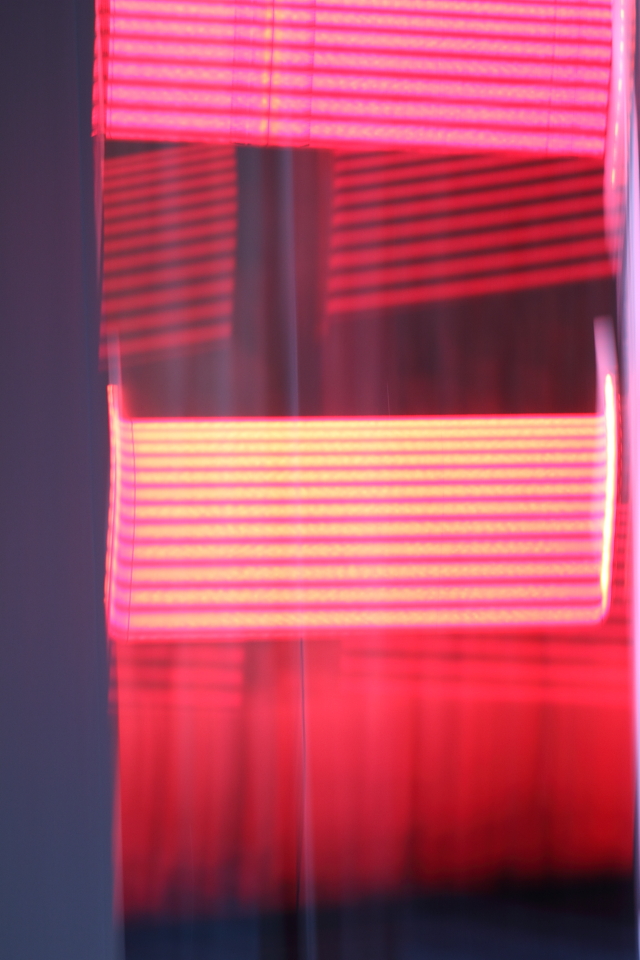 I also played around with a slow shutter speed (1/10 second) and dragging the camera downward. One neon light can turn into many…
It also works when you change the zoom as the picture is being taken…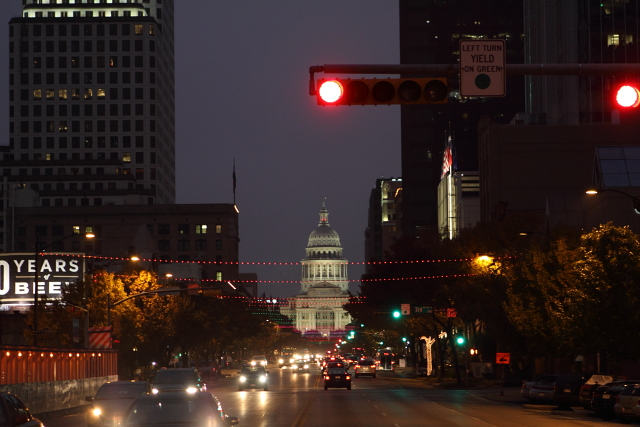 We also played chicken with traffic while we took a picture of the Capitol building.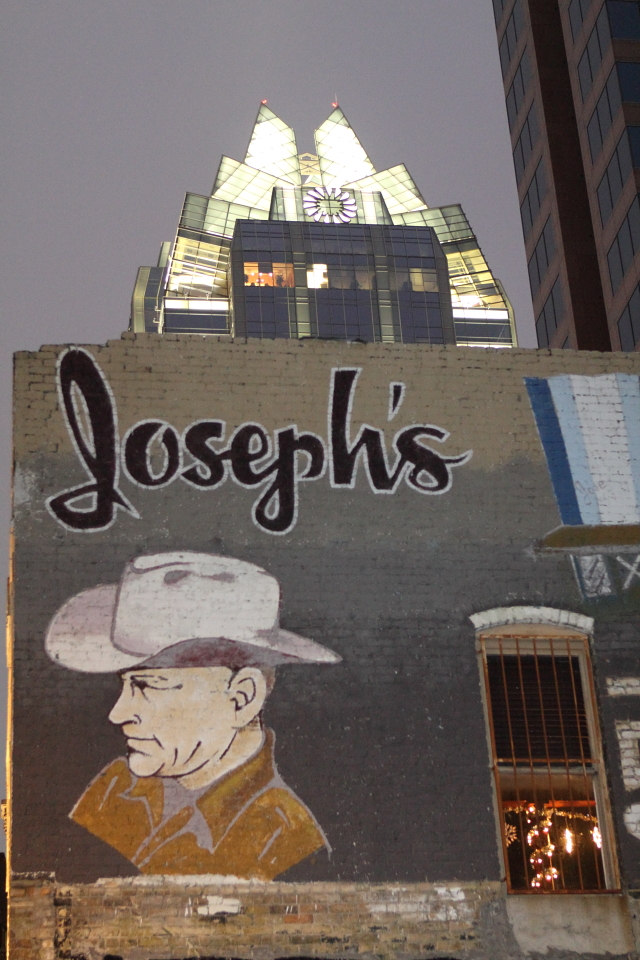 An urban mural turned more interesting with a picture of Frost Bank in the background.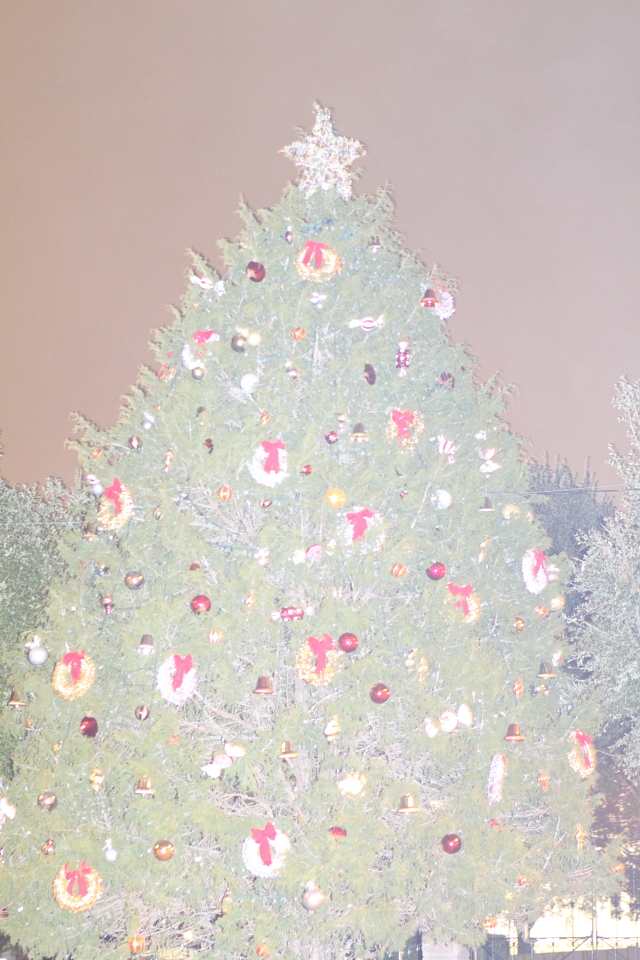 The night was rather foggy out. Which was sad. What can you do? I still had a fun time though. And I also learned not to use the flash when taking a picture of something in the distance. The fog really reflected the light!