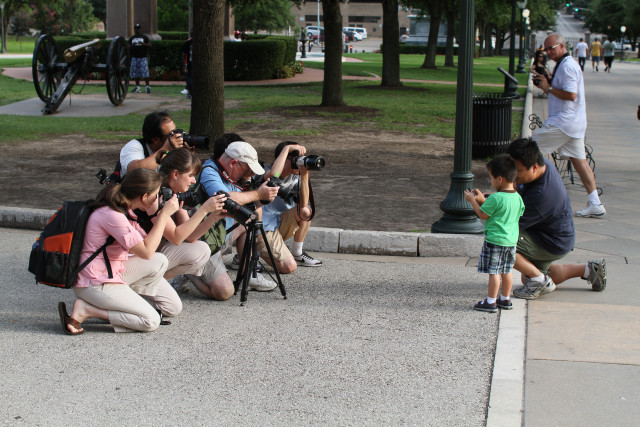 I went to the downtown Austin gathering of the world wide photowalk. But I was rather disappointed in it. The leader said a few words and then everyone went their own separate way. I could go downtown anytime to take some photos. And this is how it felt. I decided to take my 45mm tilt-shift lens with me.
But before we wandered off, someone got a group of people together to simulate paparazzi.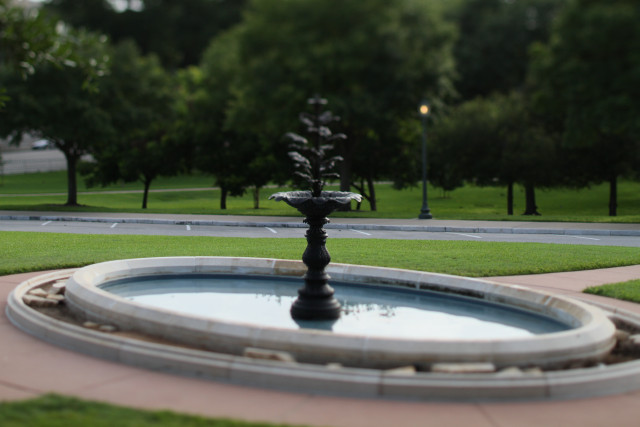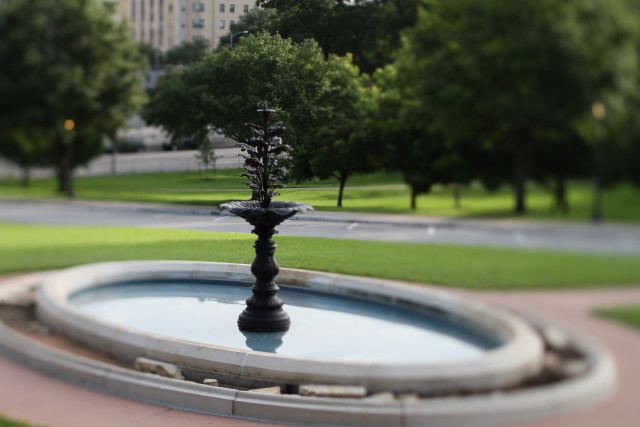 The lens is a manually focused and is hard to get 100% sure that focus is exactly where you want it. I tried using the video screen with limited success. It was usually a little bit off.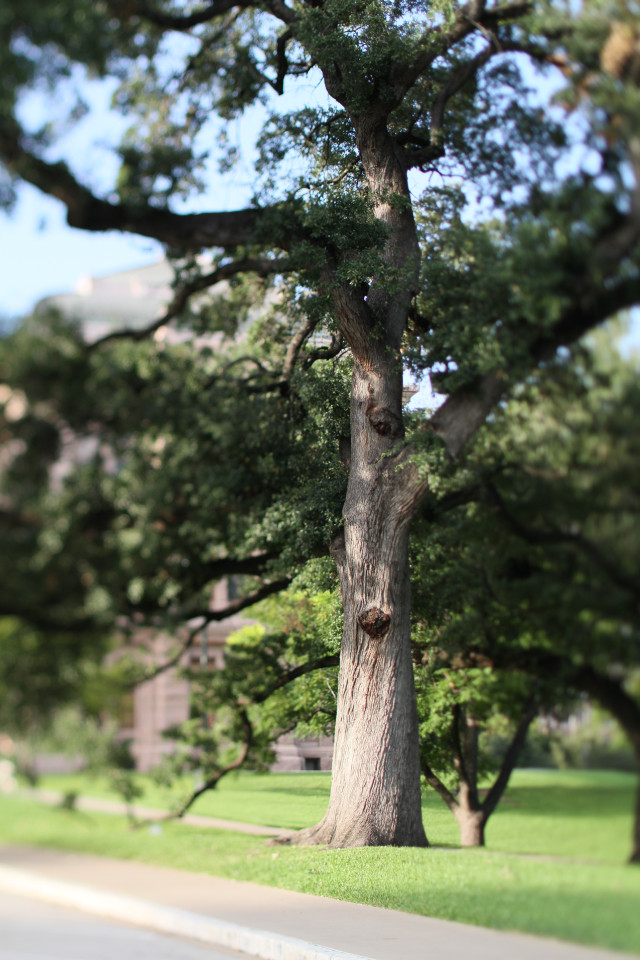 I only used the tilting feature of the focus plane. It has an interesting effect in directing the eye.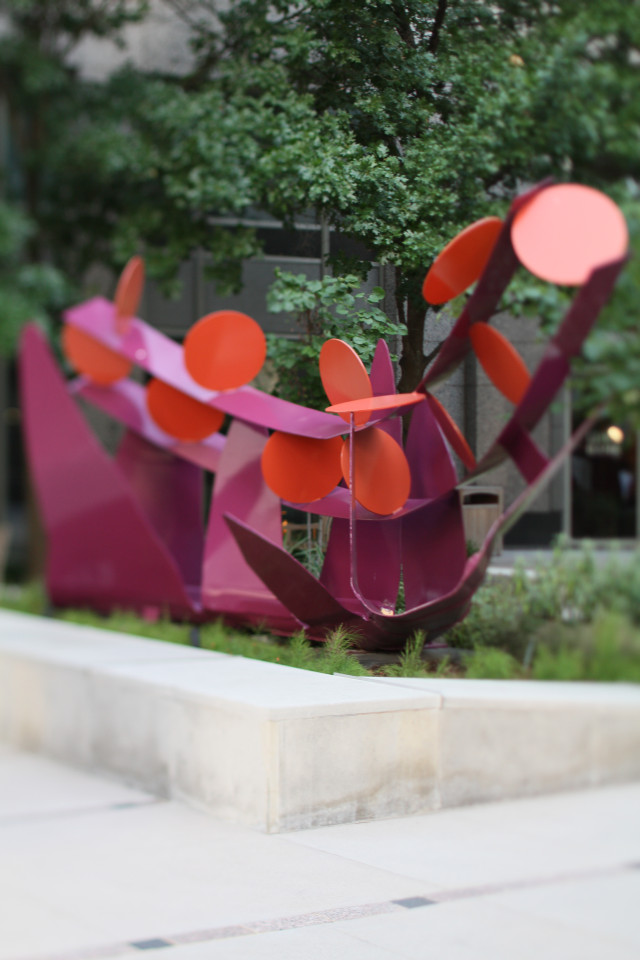 I didn't go for the miniature effect either.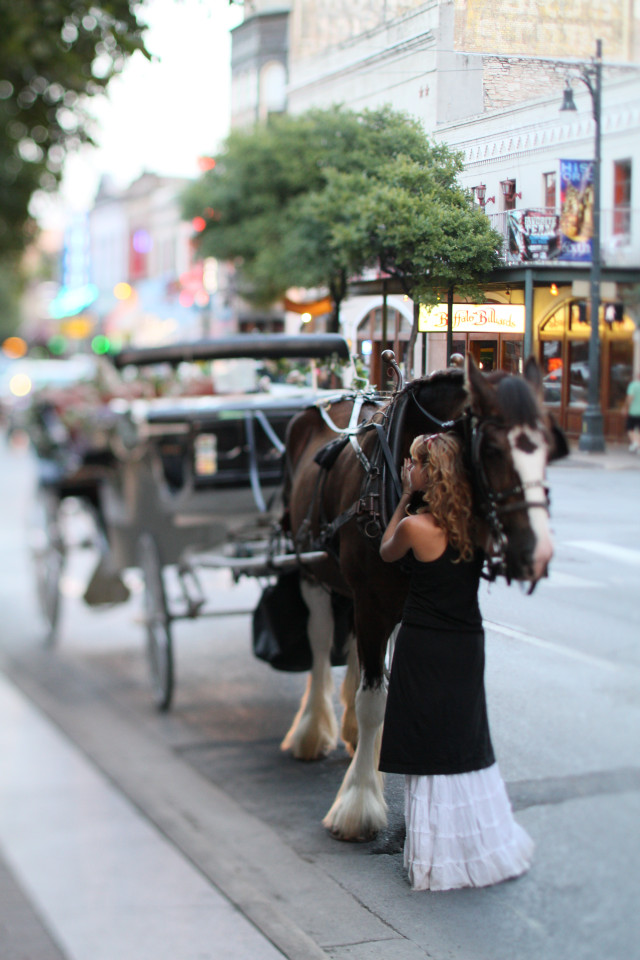 This cab driver was rather fond of her horse. And did not mind posing for photos.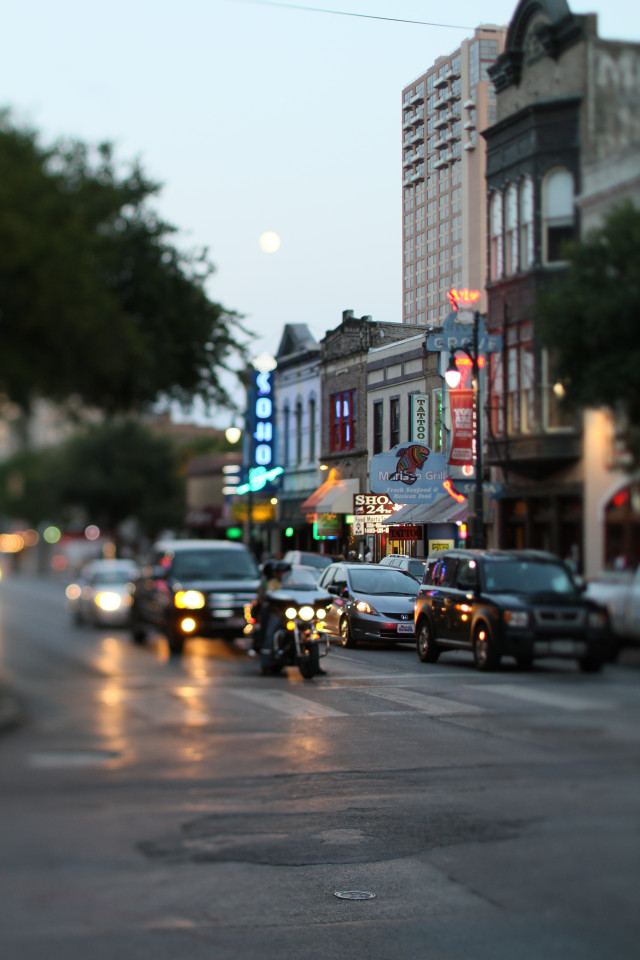 I would have liked the moon to be a bit more over to the right. And for it to be within the focus plane.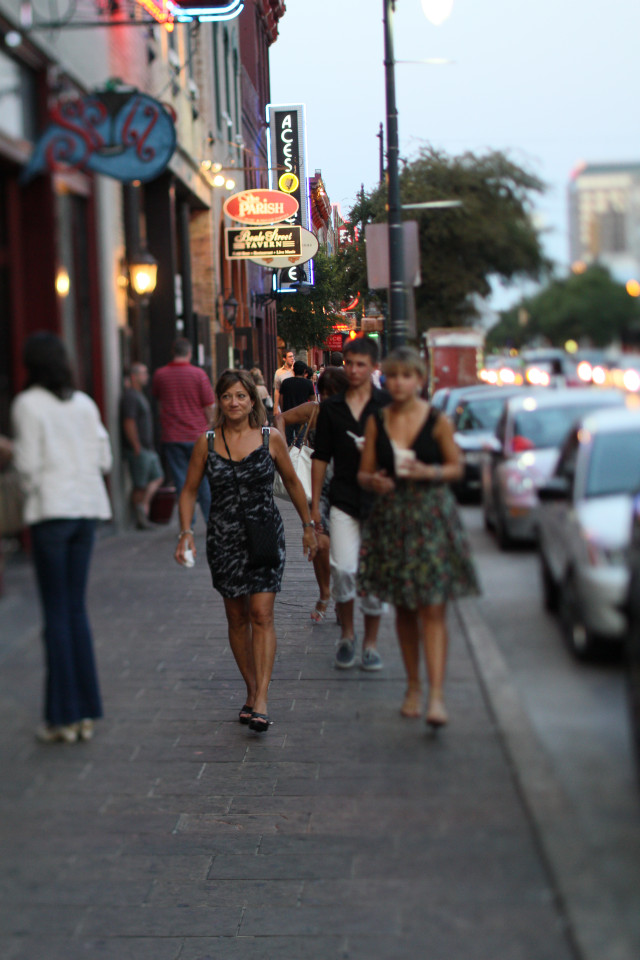 Another picture just a little bit off. Hopefully, I wasn't too intimidating on the street.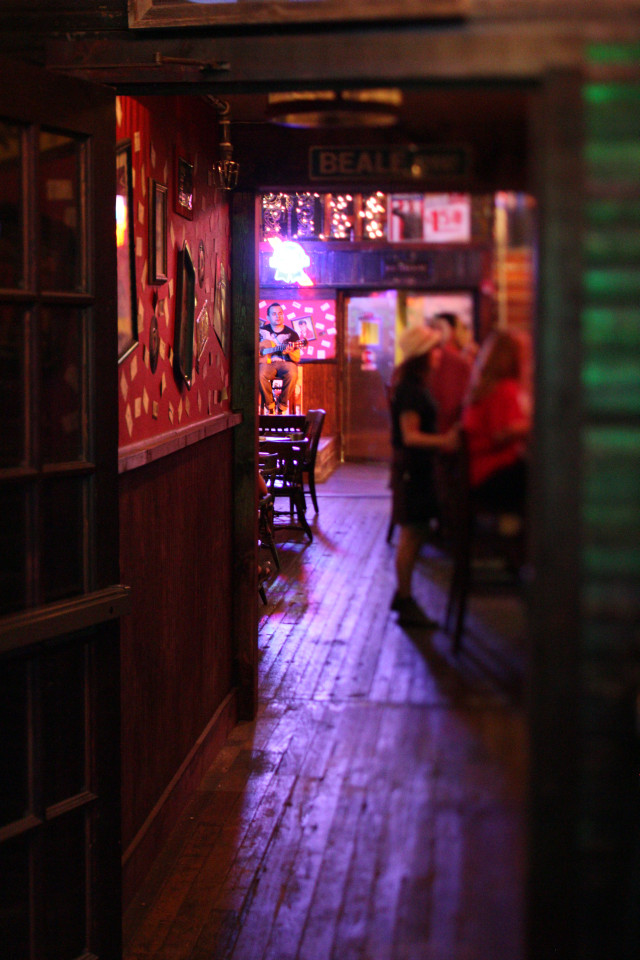 I liked this one.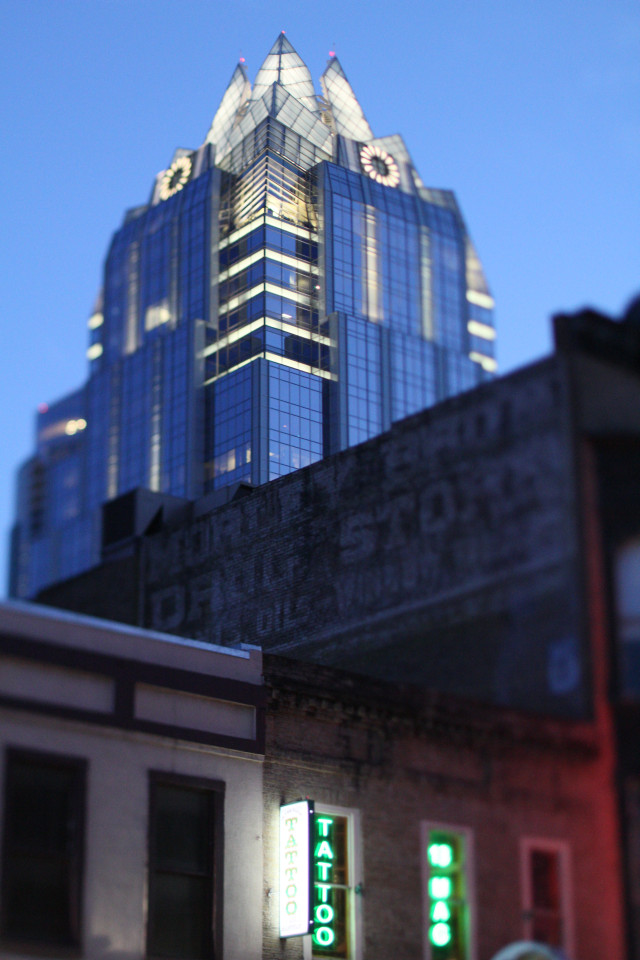 And this one as well. I didn't notice how the Frost Bank building looks like a transformer.