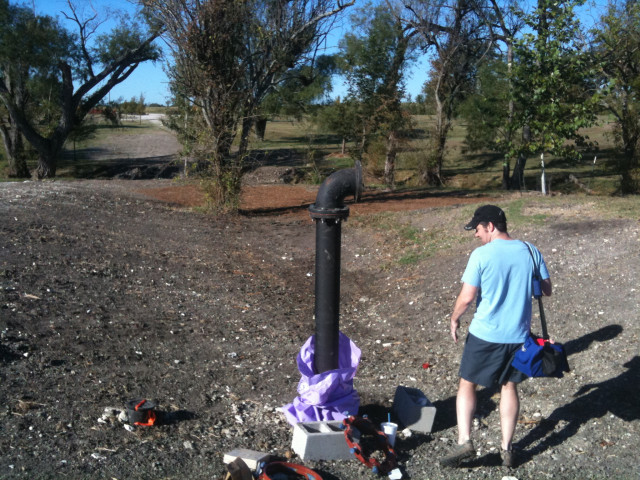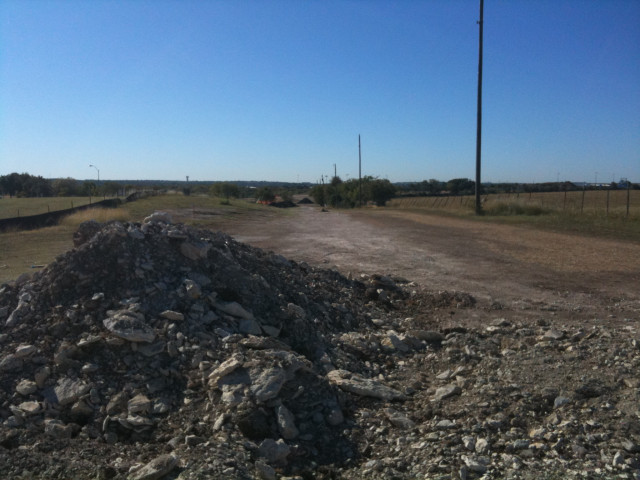 There is some construction going on at Old Settler's Park. We fortunately played after the fact. But it looks like a pipeline was put in. It runs across holes 3,4,5,6,7, and 8. This is probably a bad sign for us. They are growing the number of sports fields here constantly. And this pipeline is probably in support of some more buildings.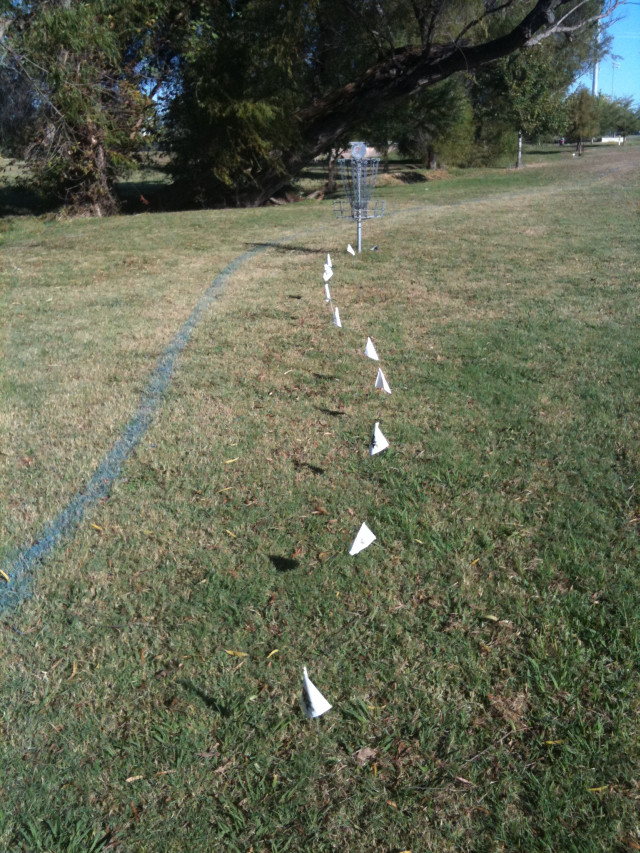 This line of flags is probably not related. Although it does peak my curiosity.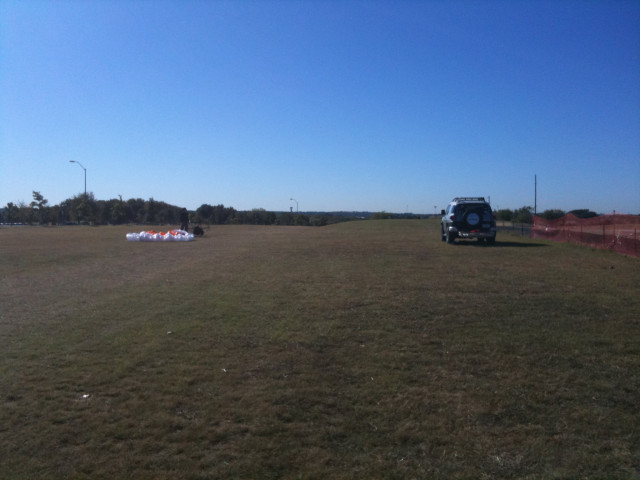 We could have played on hole 5 today. But some idiot parked his car right in the middle of the disc golf field! Just to launch his ultralight flying machine. Sigh.