I have now changed how I brew kombucha. I used to use an 8 quart enameled Le Creuset stockpot on my gas stove. To cool it down from boiling to 80F, I would fill my kitchen sink with ice water and let it sit. This takes a while and all of the ice in my freezer.
I looked at Academy for outdoor propane burners. But they were incredibly flimsy. Sigh. People buy such cheap crap. Fortunately, Austin Homebrew had a Bayou Classic Outdoor Propane Burner which was pretty solidly made from cast iron.
The next step was to use my 36 quart Coleman ice chest. I can just barely fit two 16 pound bags of ice for $3.00 in my corner Ice House America. I then bought a pool pump from Home Depot and a hose to connect to a BrewVint Wort Chiller (30 ft) on loan from Ryan (NOTE: I don't think this is an exact match).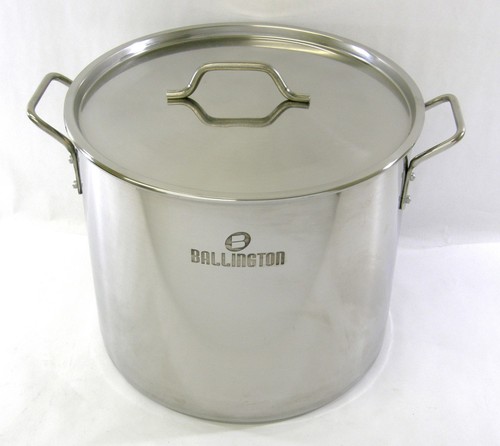 The next step was to buy a large kettle. I went with 40 quart (10 gallon) Stainless Steel Stock Pot Steamer Brew Kettle w/lid BA76-40 from eBay for $76. I now buy 5 gallons of reverse osmosis water from Glacier Water Dispenser next to my Super HEB.