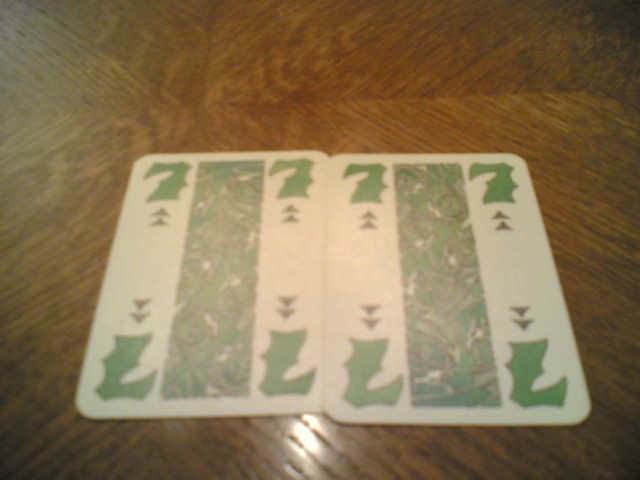 Yay, another game of Mu was played! There seems to be hope for this gaming group after all. Both Ed and Mike, who are avid anti-muers were not here tonight. I think Doug is starting to get more of a feel for the game.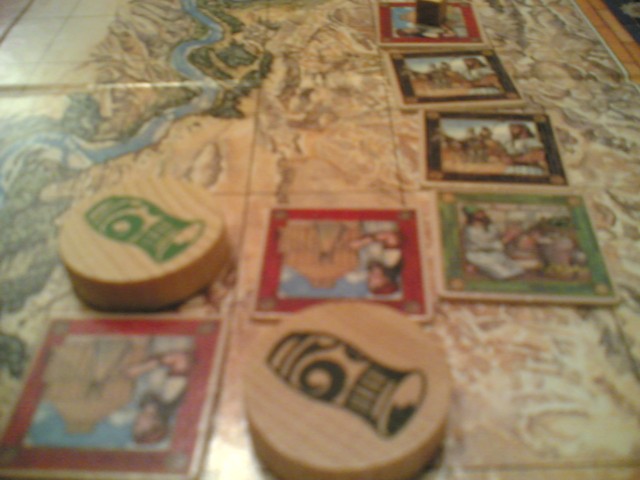 Since Marty was here, he suggested that we play E&T again. And I tried a different strategy when my tiles consisted of 5 blue. I created an external conflict that won in blue but lost in black and red just to get those tiles out of my hand. Later in the game I was limited by black tiles and could not draw any.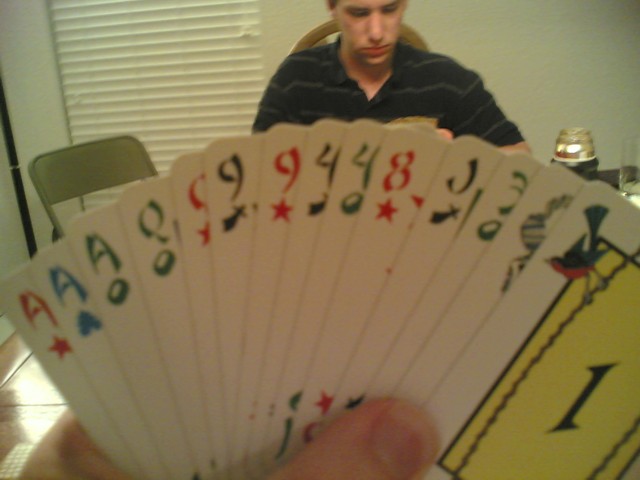 Ahhh, Tichu, the perfect compliment to Mu. I started the game off well by making my Tichu call. However our luck changed for the worst. On my first Grand Tichu call, I had 3 aces and was passed the mahjong so I wished for the remaining ace. I made that GT call. And on my next GT call, I once again had 3 aces, was passed the mahjong, and called out the remaining ace. I didn't make that call unfortunately and we lost the game.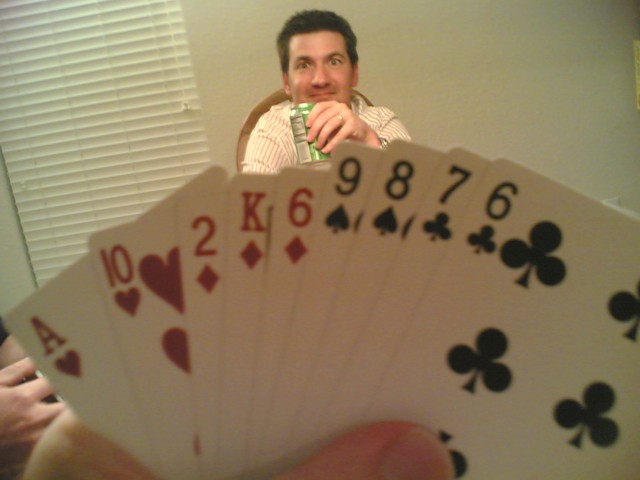 And for the last game of the night, Adam suggested 99. This is yet another trick taking card game. But this one is designed for three players (not many are). I had played this game once, long ago and made a couple of mistakes (like not knowing that there was a trump suit). But still fun, and is a game I would play again.