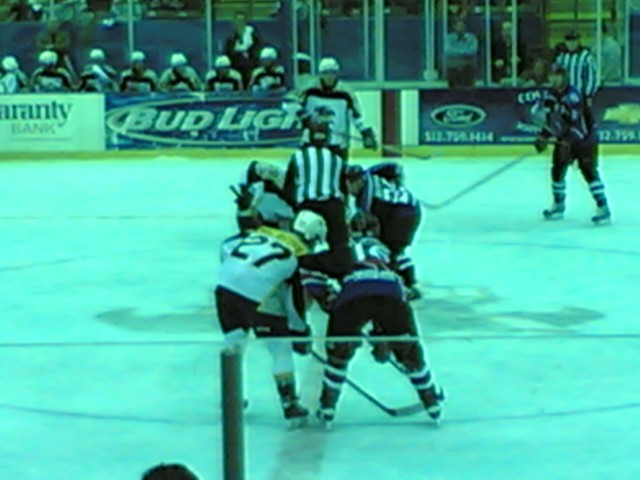 John and I went to an Ice Bats game tonight. They played the Corpus Christi Rayz. It was fun. There were two fights that I had no clue why they were started. All of a sudden, I see two players throw their helmets and gloves off and start circling around each other with their fists up. And at some point one person grabs the other and then they start trading punches. And once they fall, the referees pull them apart. So it seems to me that it is a bit of showmanship kind of like pro wrestling.
We sat a couple of rows behind the opposing's team bench. And every time the Ice Bats scored, the fans would start chanting "You Suck!" Which is kinda mean if you ask me.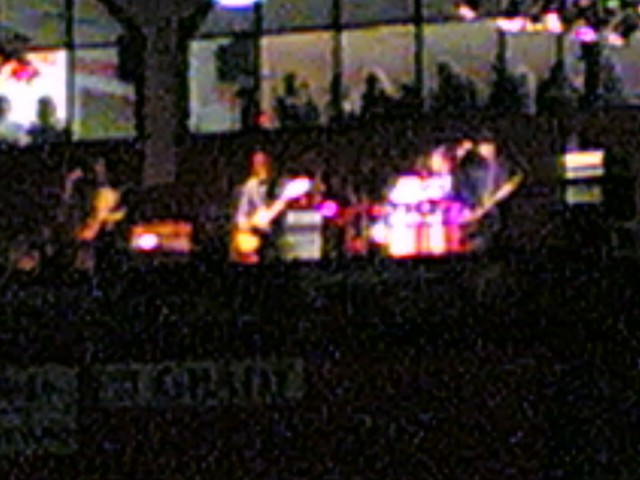 And after the game, we stayed for some songs in the Vallejo concert. All in all, there was cold beer, hockey fighting, and a rock concert. Which, in my mind, is a good night, indeed!