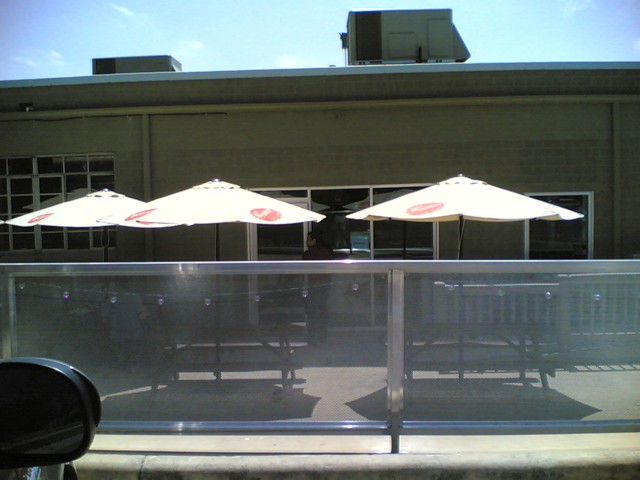 When Marty blogged about eating at Boomer's, I had to try it. I originally tried to get our sushi-eating lunch to go. But trying to get them to attend was an excercise in herding cats. So I went myself.
They have quite a variety of selections. And they also had a special on buying four frozen pies for $15. So I bought one Southwestern Abode Chicken pie with "made fresh" kettle chips. The pie was good but the chips were cold and greasy. I will definately buy the salad for the next time. And, to take home with me, I bought a Spicy Mexican, Mexican Veggie, Texas BBQ, and Mediterranean Veggie.
The store is not located very well. It is on the opposite side of Guadalupe Street. Driving south, I saw the sign for it. But it was located on the other side of 31st street. There was parking in the rear. But no sign on the exterior of the building nor on the door. Those red signs on the umbrellas had some other name on them.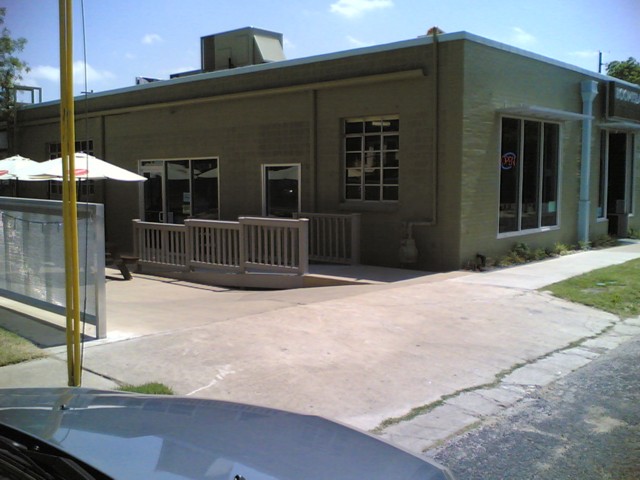 And what looks like a spot to turn in for parking is actually where guests sit!
I was able to eat here and then stop by Central market for shopping. And I was able to return to work in an hour and a half. So, just going for lunch should be doable! I definately plan on going again.