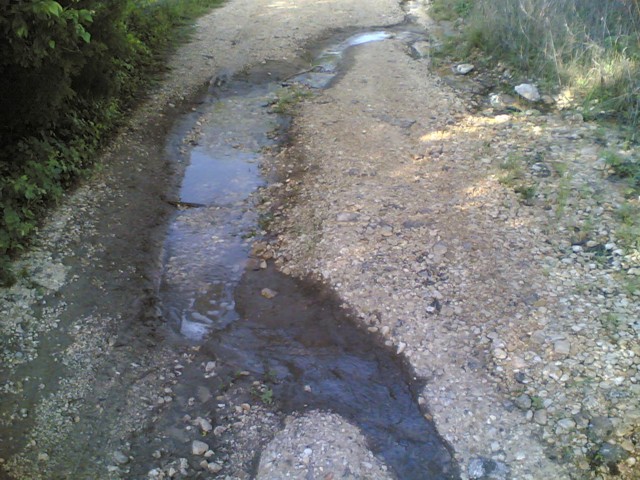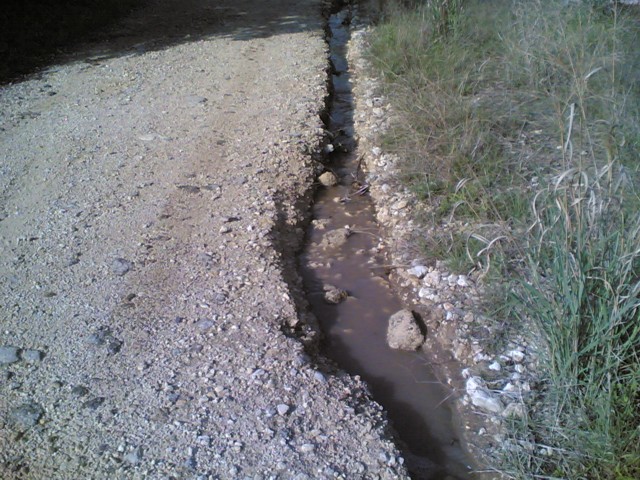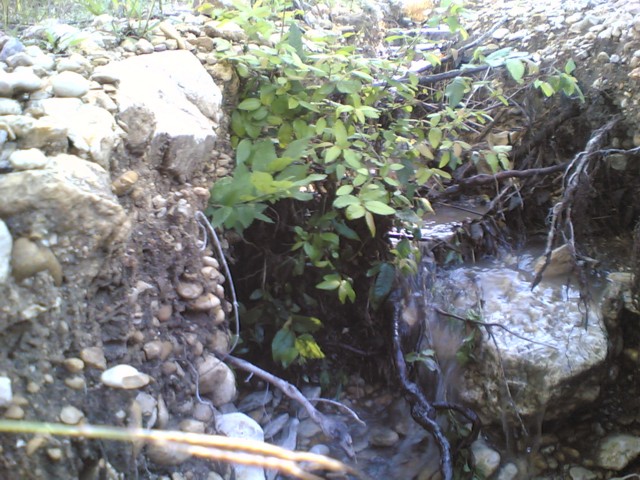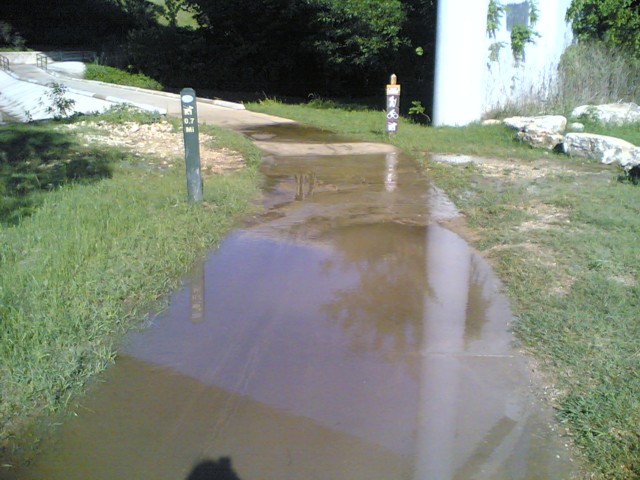 We went back to the Rivery again. Today, I decided to drive down from Dukes to park underneath IH-35. And, wow, was the road washed out! Fortunately, my pickup truck has some clearance and I was able to navigate it. Georgetown really needs to do something about drainage here! Either fix the road or block it off. I don't see it lasting much longer if we keep getting heavy rains that causes flash flooding. The third picture was shot from down in the four foot trench that was dug out from running water.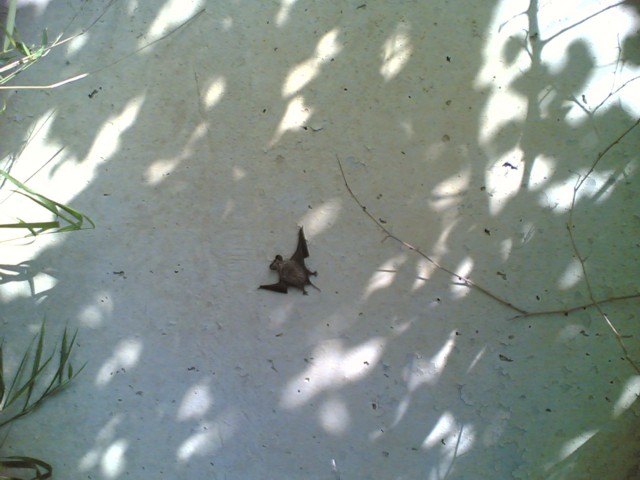 I wanted to practice throwing some discs in the field. But it was damp from dew (and last night's rain) and was also was overgrown. They really need to mow down here, durn it! But I did notice what looked to be a bat sleeping on the concrete wall in the shade. I got as close as I dared to take a picture and tried not to disturb Mr. Bat.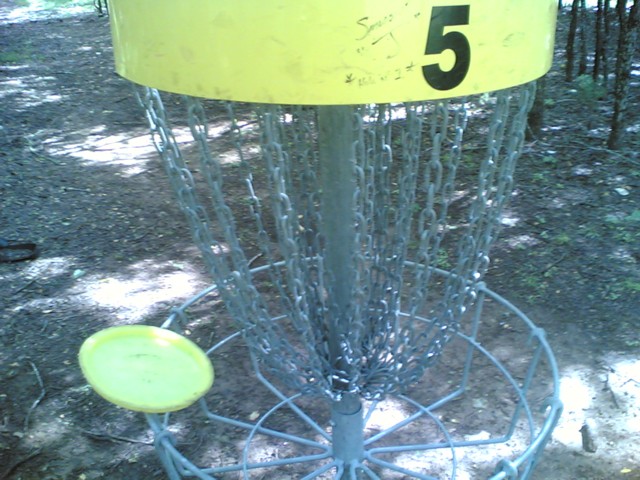 This course really needs some work. Almost all of the temporary markings are gone. Only a few small signs are left. And only people who played when it existed in better condition could play here now.
One of John's putts was really lucky. It balanced right on the edge of the basket.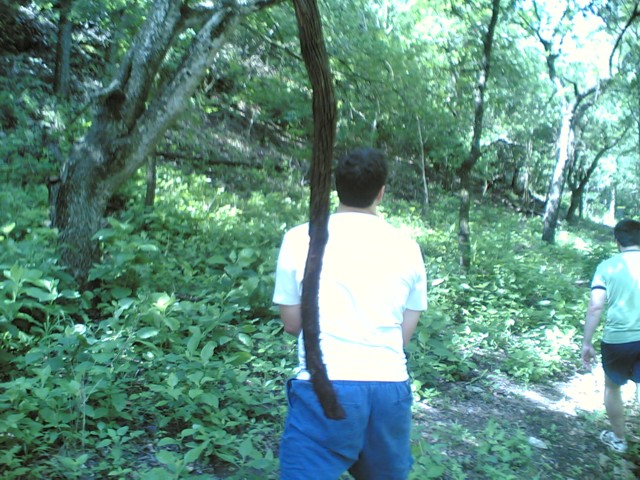 A new class of obstacles is the swinging vine. This managed to block one of John's throws.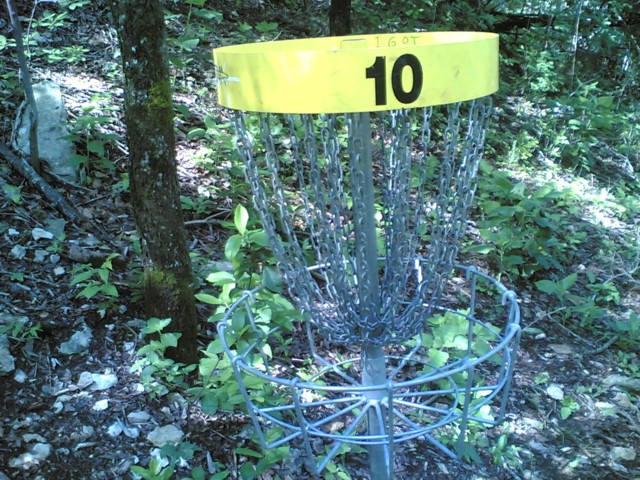 And I was really lucky today! One of my putts was slightly over thrown. But it hit the tree behind the basket and bounced into the goal! Score!!!!!!!!