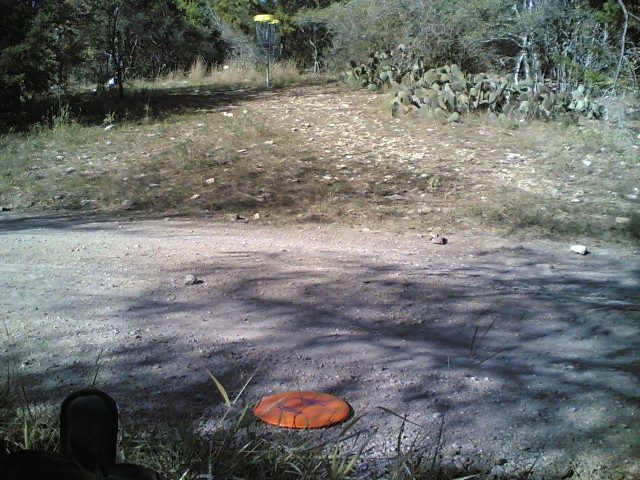 John and myself went disc golfing at the Rivery before gaming at Ed's. On hole 3, I had a great first throw (probably my best ever there). John went into a tree.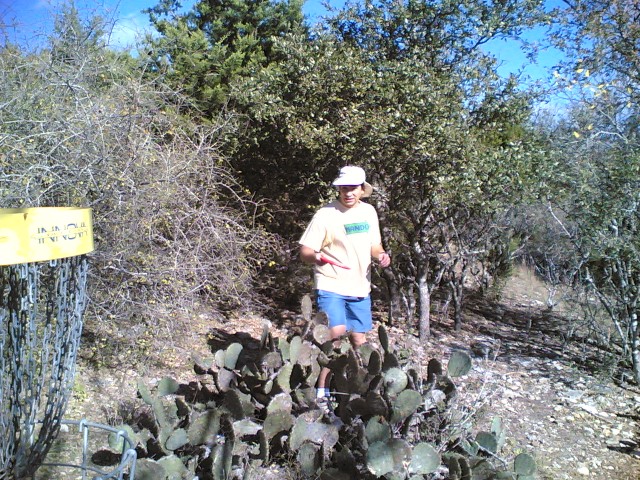 My second throw was close to the basket. While John's was in the cactus bush. I made him get right in it to throw it out. Hehehe…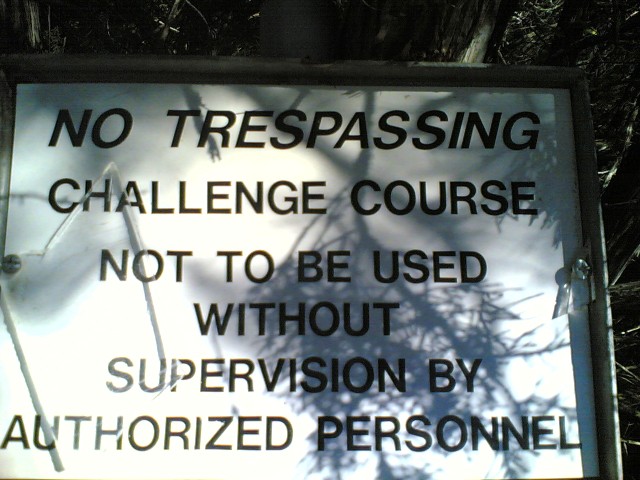 This sign was propped up against a tree. Is disc golf all that challenging? I hope not. Although I do imagine that certain members of our group probably need supervision…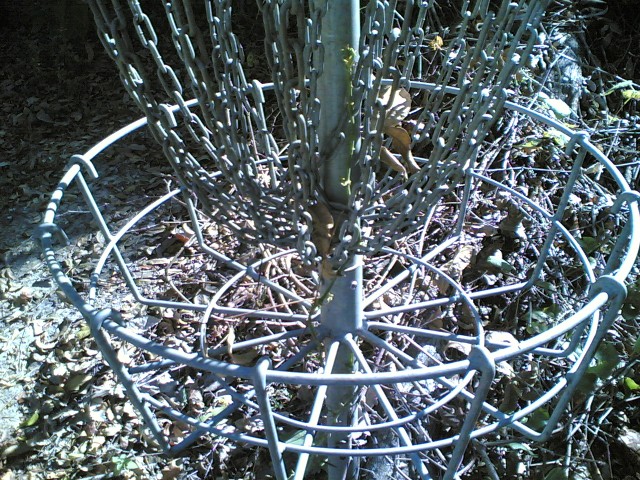 It is impressive how tenacious life can be some times. That vine is making its way up the basket. It probably won't be killed by the discs hitting the basket either.