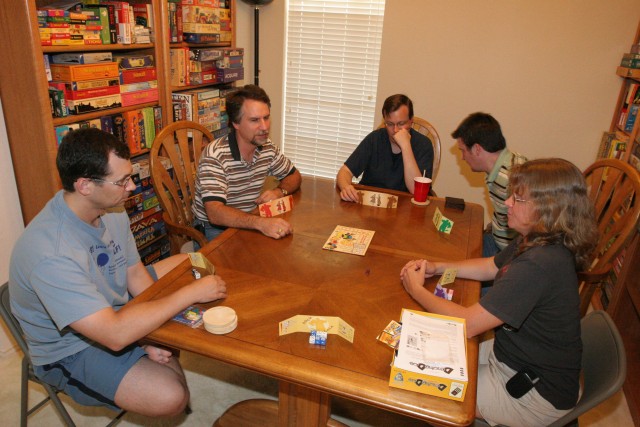 Sadly, Adam has left Austin. And as a direct consequence, the scale has whiplashed to the fluffy side. Gravitt wanted to try out dancing dice. While I bought it because it is a dice game, it has been a while since I played it. Essentially, you have two choices in the game. You decide what dice (out of 6) you are going to reroll. Your other choice is what group of three dice you are going to place first in the order. That is pretty much it to this game. I started out poorly by placing in the bottom half of the group (and therefore losing dance points). But I eventually turned it around and ended up winning the game!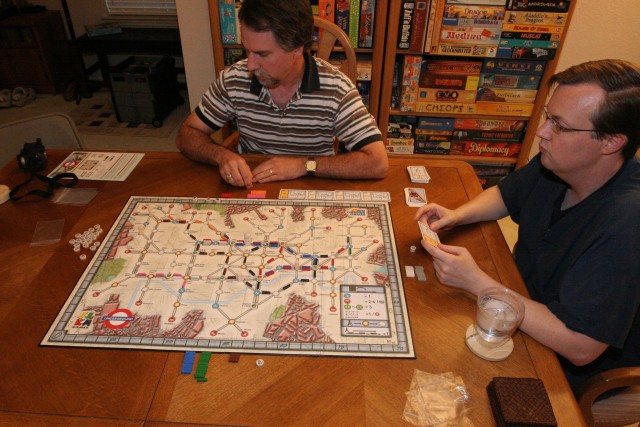 Ed brought out this new train game based on the London subway. I thought it was an okay game. But it is on the same level as Ticket to Ride. And if you have that game, there is no compelling reason to buy this game. At least in my opinion.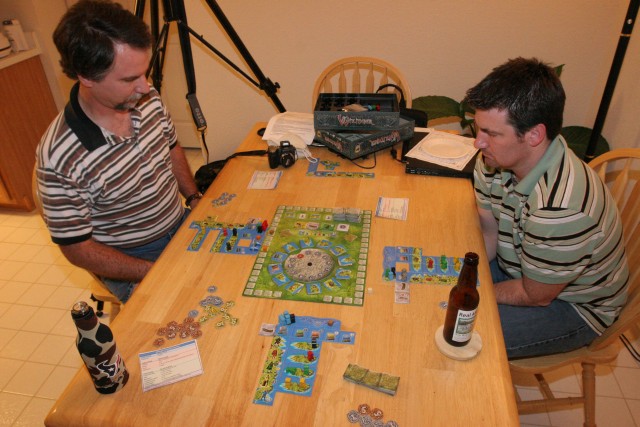 Next up was another new game brought by John. This game is about the early Vikings. But, during game play, I thought that the theme was weak. And I viewed it more like an abstract game. It didn't leave me with a great impression for my first playing. But who knows? I'll give it another chance.