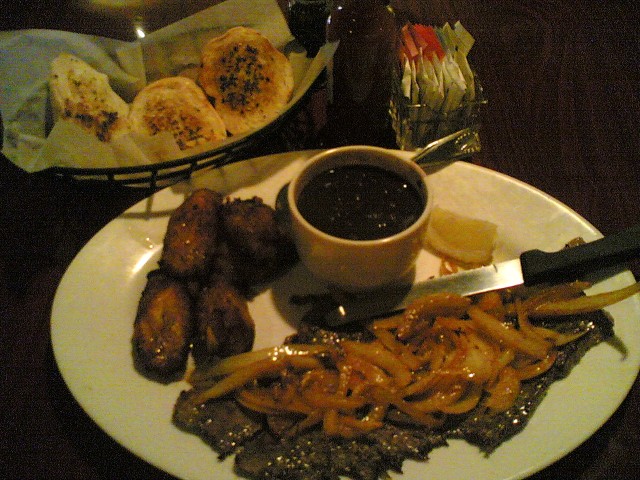 It seems that the rain has followed me here. For lunch, I dove out to Havana and ordered the Bistec de Palomilla with black beans and plantains. Mmmmm… I have been seriously jonesing for Cuban food for a while now… I won't mind eating Cuban food as often as possible while I am here.
Afterwards, I dove by my old neighborhood. It is amazing how much it has changed. South Olive Avenue is now two lanes. I could have sworn that was four lanes when I lived there back in the 80s. I couldn't even see my old house as the front is blocked off by a hedge of ficus 12 feet tall.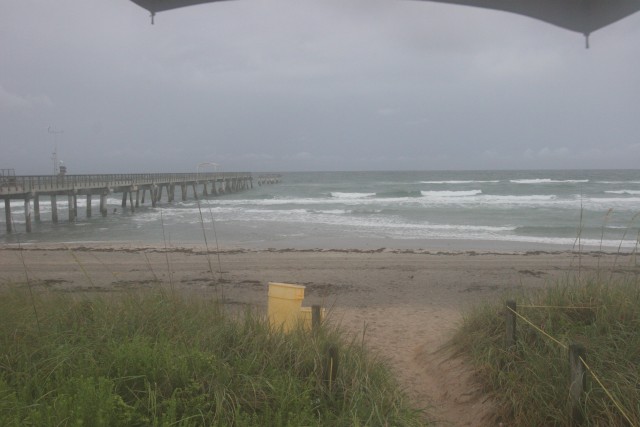 And I stopped by the Lake Worth Pier. There is still a beach there. And half a pier. And rain.