I drove down to Bartholomew District Park to take pictures of the course. However, that posed to be a problem. The park was abandoned and overgrown! Which is weird. Construction has been going on there for years now, but why abandon a city park? Especially one that has a swimming pool, basket ball courts, baseball fields, etc.
The buffalo grass was thick overgrown, but it was not a problem. The real problem was the wall of foliage. There were 15 foot high plants (bamboo and others) along the river. I could trace the path of the first nine holes, but could not find the next. I guess I will have to wait until winter comes around to try again. Maybe the plants will die off and I can spot the baskets…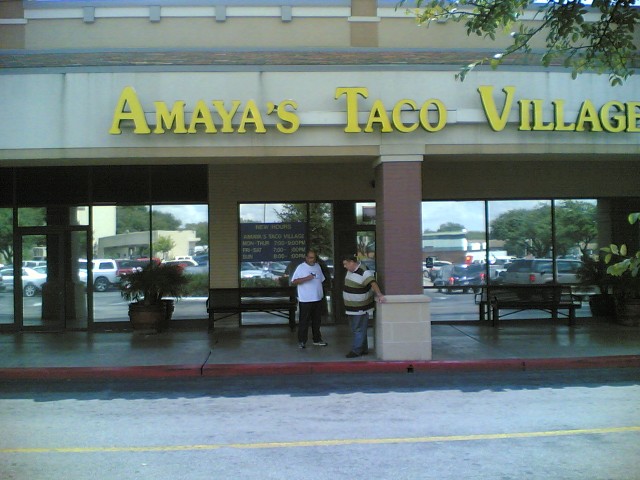 So I drove to Amaya's Taco Village for some tacos. The place was packed as usual and I had to wait 20 minutes to get a seat. The only problem that I have with this place is that their cheese is rather poor quality. It seems like it is shredded Velveeta.