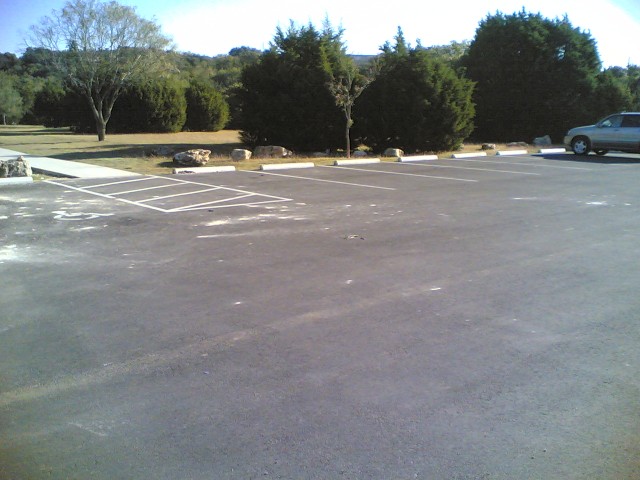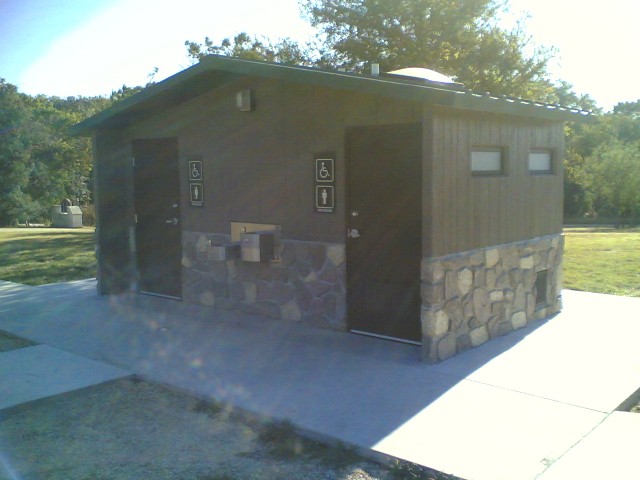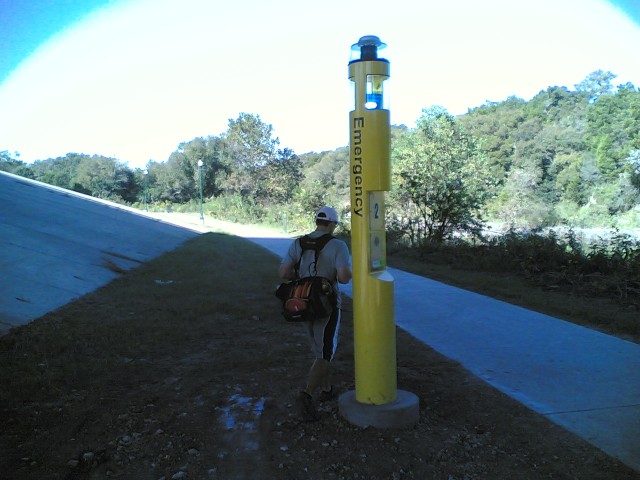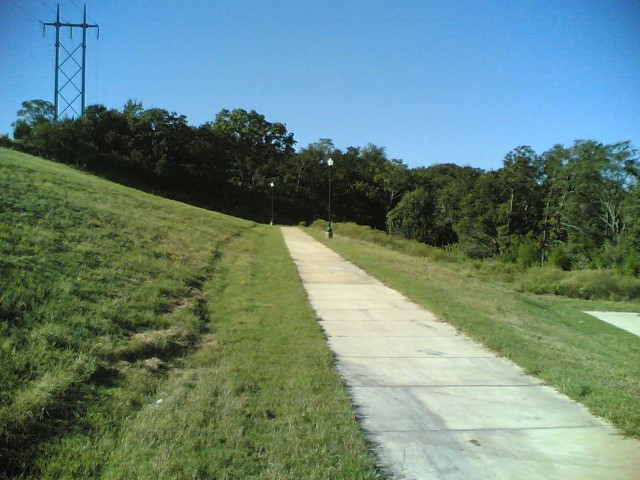 I haven't been to the Rivery in a while. And it looks like they have done some construction in my absence. They paved the parking lot, they built a restroom near the playground (and hole 1), they installed some emergency call boxes, and they put some street lights in. Some of which are directly in our line of throw on hole 6!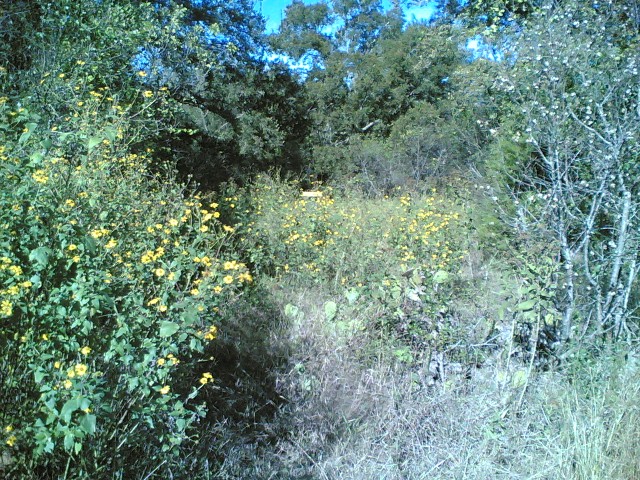 In fact, hole 6 is completely overgrown! And I gave up on it when my sidewinder went into the trees. Which pissed off John as he managed to par it. Hehe… but thems the breaks….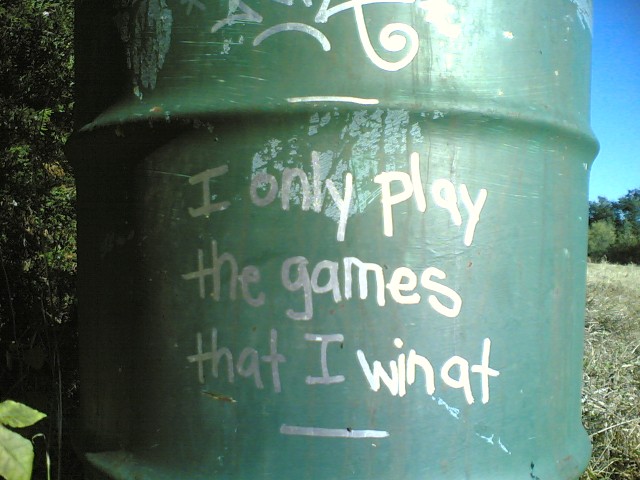 Some one wrote some graffiti on the garbage can next to hole 2. It says "I only play the games that I win at".