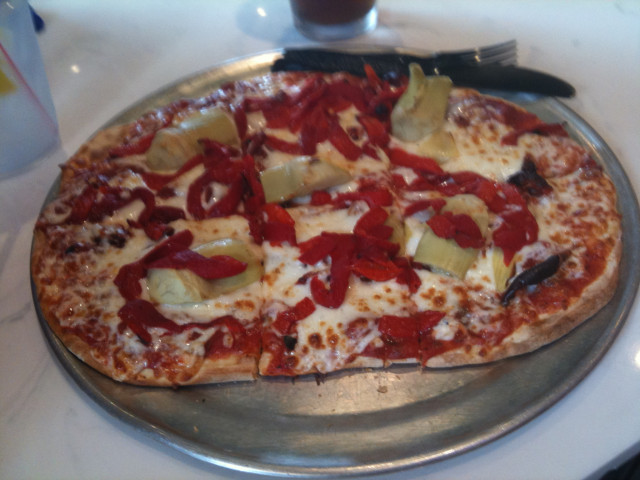 Gravitt held a meetup at a new location. A pizza restaurant called Plank's near Parmer and IH-35. I tried their plank (style I guess) pizza. It was meh. But they did have ZiegenBock on draft for a buck. You can't beat that! Hopefully the meetups will continue with a better frequency than they have in the past.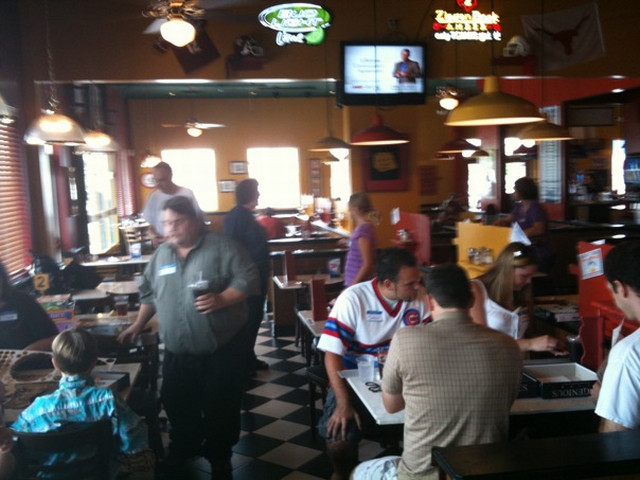 The tables were a little small for gaming. But it's a restaurant. What do you expect?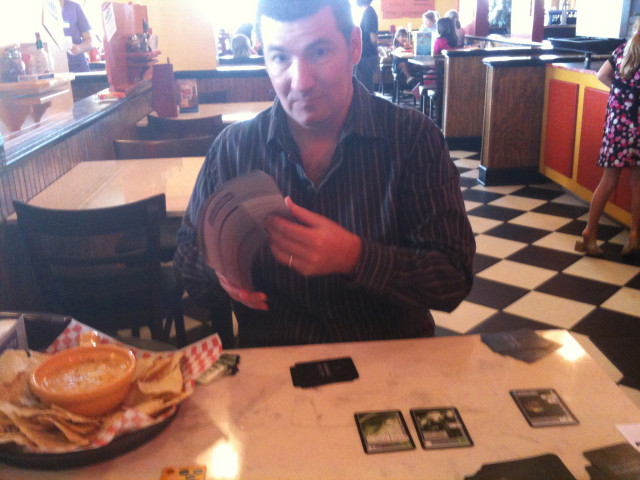 Jon and I started out with a quick two player game of Race for the Galaxy.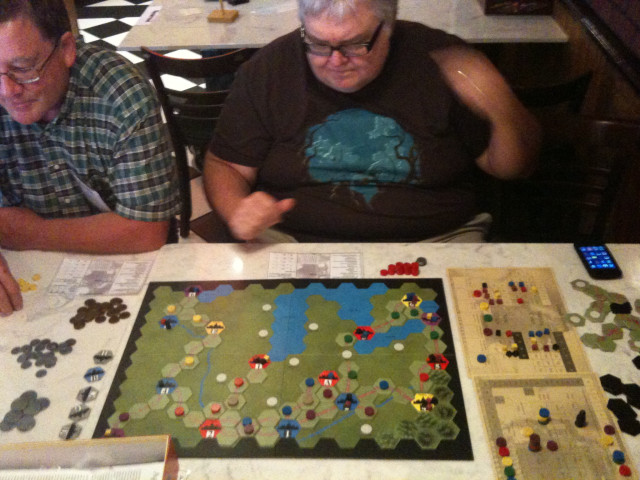 My big game for the day was a game of Age of Steam on the original map. Jeff had wanted to play it and I was more than happy to oblige. We had two other people join who were also new to the game. Unfortunately, this was not their type of game. But they did keep playing all the same.
My position was not the best. Jon was all alone on one section of the board. I was in the middle of the board surrounded by people. I know Jon commented during the end game that he made a mistake by not upgrading his engine. While he had better goods than I did at the end, t he was not able to catch up to me.