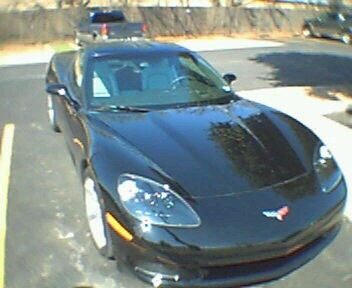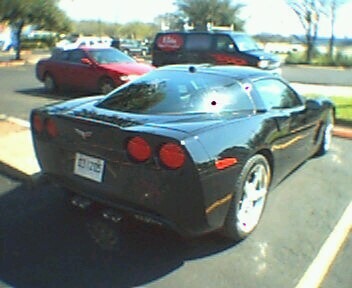 A couple of weeks ago, I passed a somewhat new Hummer H2 towing a brand new black Corvette. This is obviously someone who has money to burn. Unfortunately, because it was the morning rush hour on IH-35, I was not able to take a picture.
Now, I come across this brand new black Corvette and wonder if that is the same person. But I do not ponder for long since the call of the hatch chile sauce is calling to me.
Update: This evening on my drive home. I passed a white van that had painted on the side: "Royal Norwegian Air Force Training" and towards the end of the van: "Apache division". How odd! What did they do? Drive here?!?!