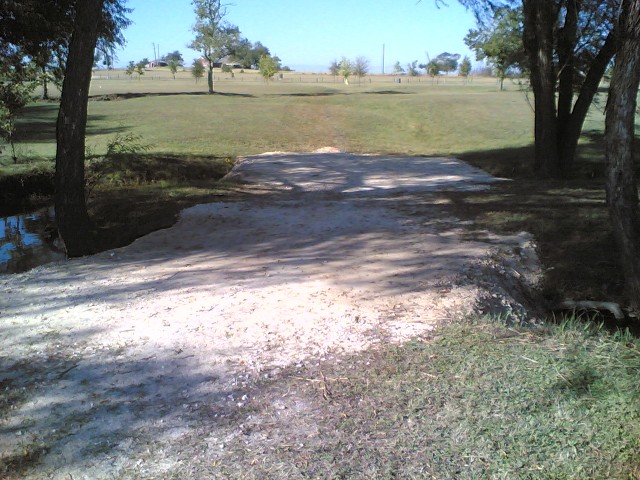 Today, the "group" met at Old Settler's. And, by group, I mean John. It looks like a "bridge" was built over the tiny creek. I guess some construction equipment needed access and the tiny, wooden bridge was not cutting it.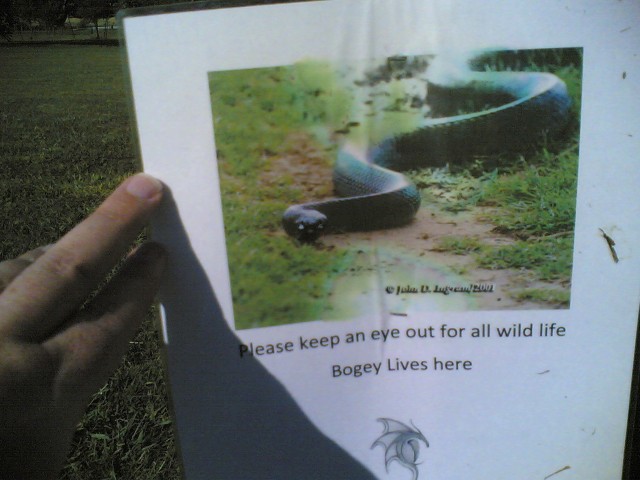 Apparently there is a famous snake that lives at hole four called Bogey. I don't think I have ever seen a snake at Old Settler's before.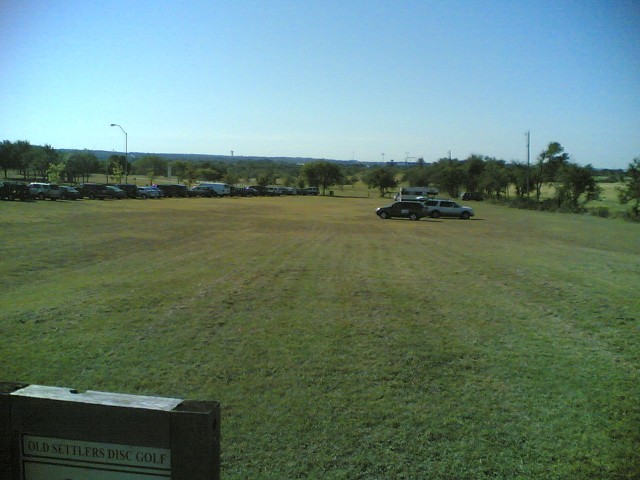 It seems Old Settler's park is rather crowded today. We did not throw at hole sixes' tee box for fear of whacking a car. Given the number of people walking dogs out here, John guess that Barktober fest was going on here. We asked a couple with two large dogs (Great Danes?) and they confirmed his guess.