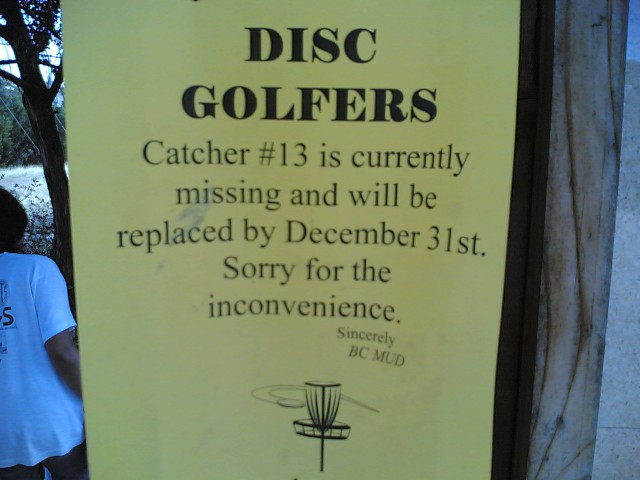 At Cat Hollow this morning, it is a cold and windy day. I almost regret wearing short sleeves. But it warms up as the day progresses. And it didn't rain!
It seems that the MUD is going to replace basket #13! Yea! Throwing at a bucket is just not the same experience. I wonder why they call it a "catcher." Thats a term I didn't know about.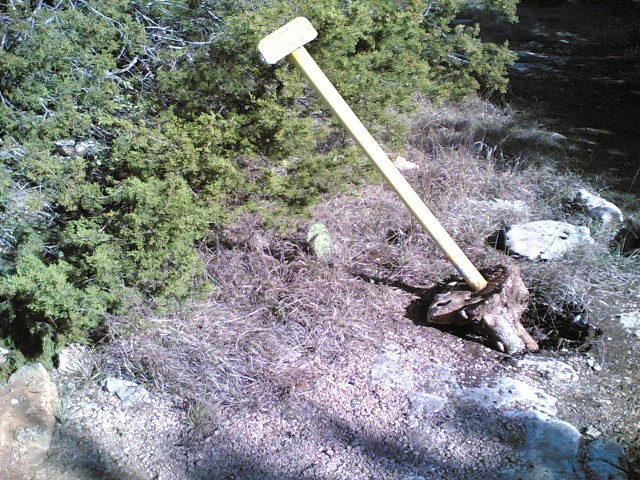 Ugh, I wonder if this is some more vandalism? But when you look at the amount of concrete that they are holding the sign post up with, I am not surprised that the thing eventually fell down.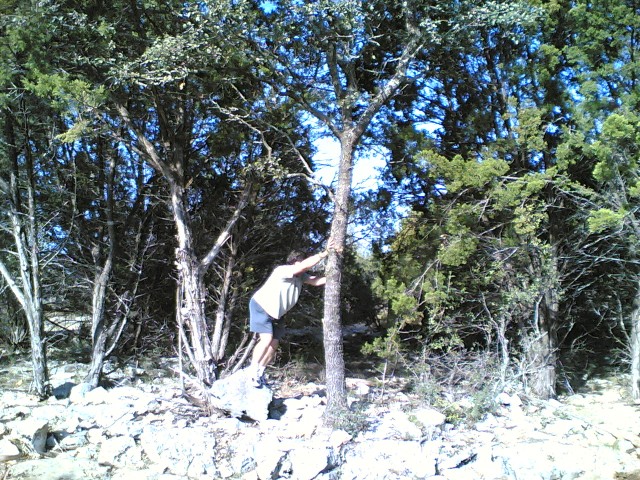 There were more discs in trees today. Here, Adam tries to rip a tree out to get a disc down. Not really. He was trying to shake it instead. But the tree proved tougher than him.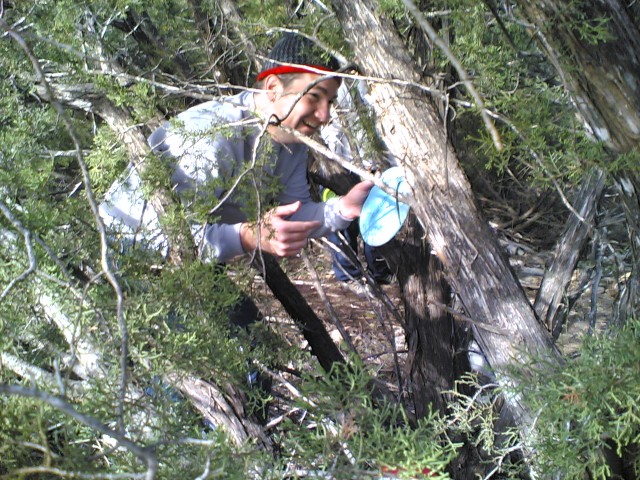 Jon's group's best shot here was inside a Juniper tree. Now that's dedication. And Rehana was able to throw it out successfully.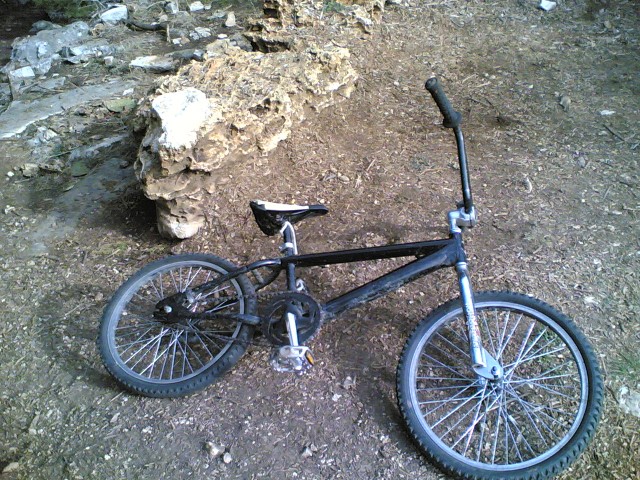 Hrm, someone abandoned a bike on the green. I wonder what happened to them?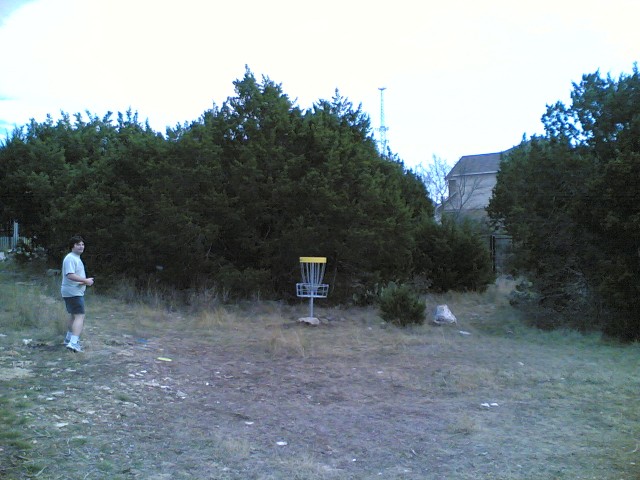 It looks like the sign was lying to us. Basket 13 was already up! It looks like they tacked the pieces of the basket together with a wielder as a security precaution. But I didn't see a sign of concrete at the bottom of the pole. I hope that they just didn't stick the thing into the ground like they did the last time.
Adam threw close enough to the basket for us to birdie it!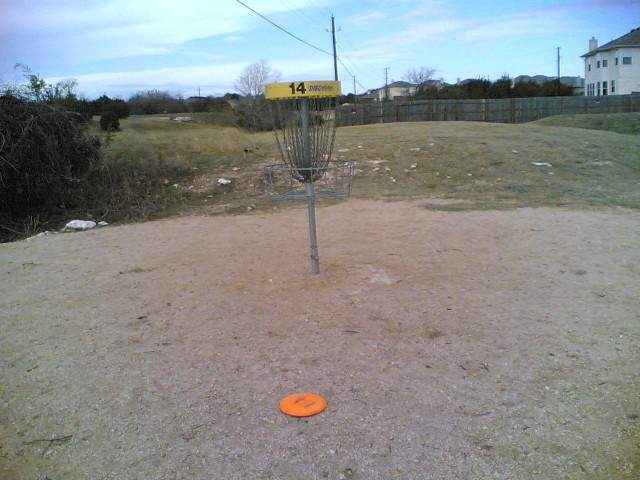 On the next hole, I throw an arcing anheizer throw. And I hear the sound of the disc hitting the basket! So close… It would have been nice to get my first ace…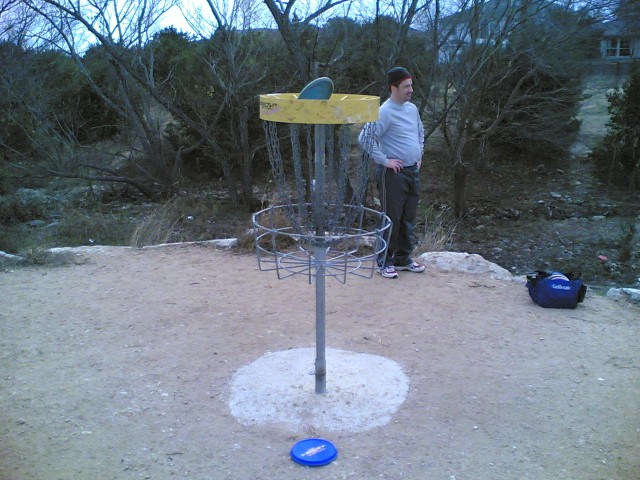 To end out the round, it looks like the team cannot putt at all. Two missed attempts. Fortunately Gravitt can putt.