John Gravitt decided to hold a convention to celebrate his 40th birthday by gaming. He uses the conference rooms at the Wingate often enough to get a good rate for it. And he came up with the acronym Games In the Heart of Texas (G.I.T.H.O.T.). It was well attended too. I think that there were around 60 people that showed up. I even made a tee-shirt at Cafe Press.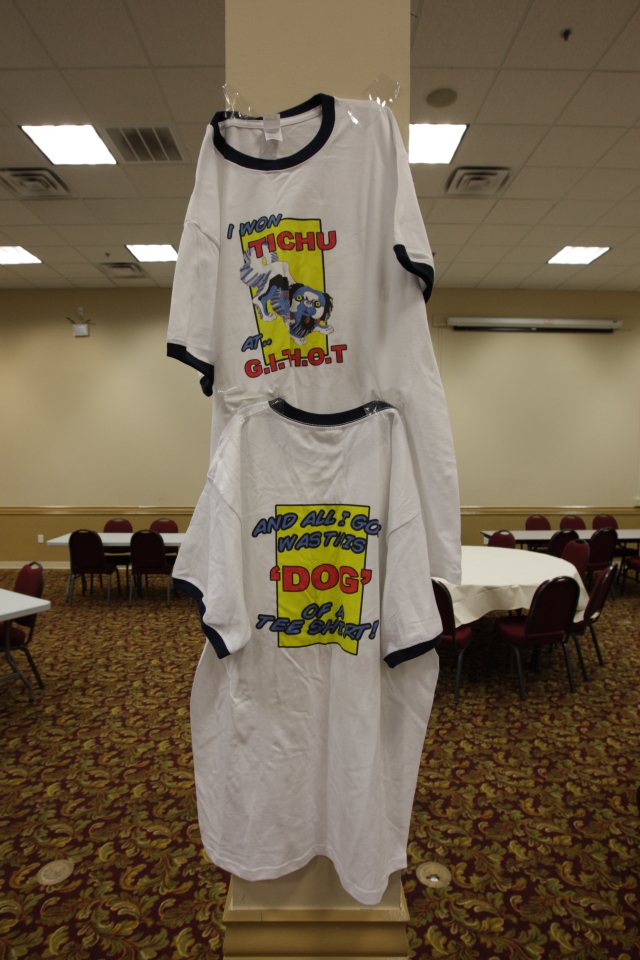 There was even going to be a Tichu tournament during the convention! With shirts created by Mike Chapel.
Sadly, he did not recruit any Githotties… It would have been really neat if he had asked Chantal to come!