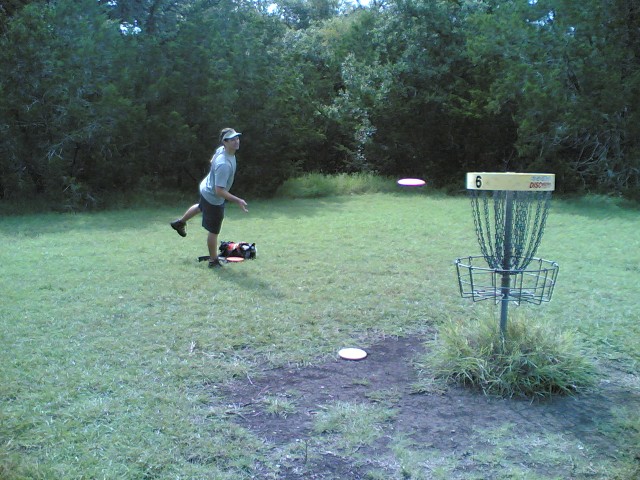 Apparently John Houck is closing the Circle-C course for some improvements. Gravitt announced it on the newsgroup. This prompted me to drive down and take pictures before it closed. And it was a good time of the year to go! With all of this recent rain, the grass is now green and the water is flowing…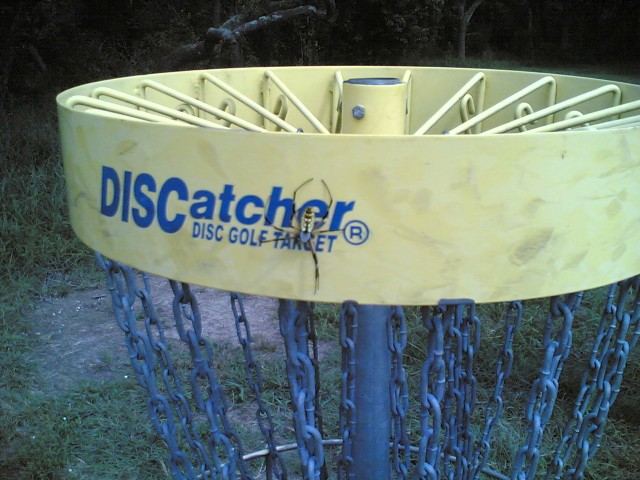 Those spiders are out here as well. And their yellow camouflage works well. I wonder if that thing will eat discs?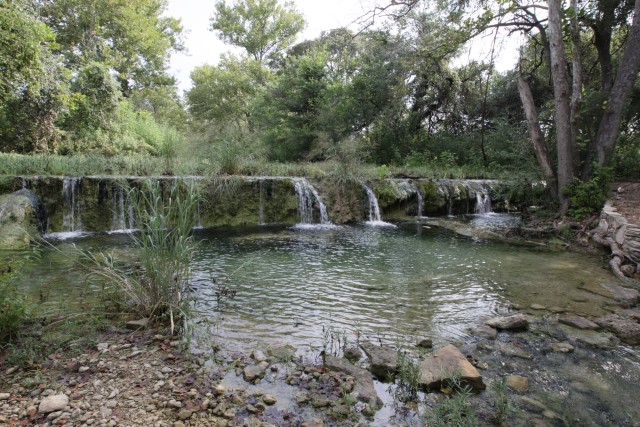 Hole seven is a tough hole. You are on the left side of a stream. About 250 feet out is a waterfall and pond. Just to the right of that pond is a small "island" where the basket lies. There is a lot of vegetation providing a barrier along both sides. Man, that is really tempting to swim in!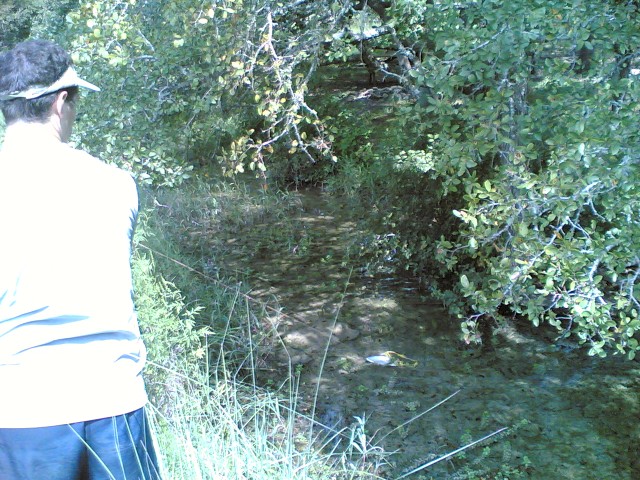 Along the left side of hole 16, there is water. You can't see it through all of the trees and underbrush, but its there. Believe me. But then you really do not need believe, because John's disc found the water. Fortunately, the water was rather clear.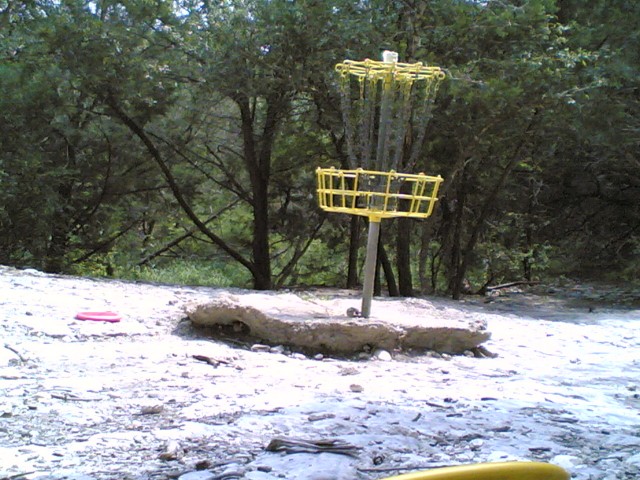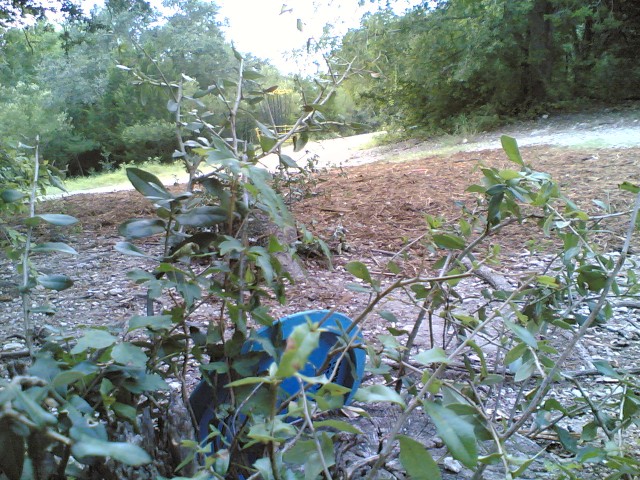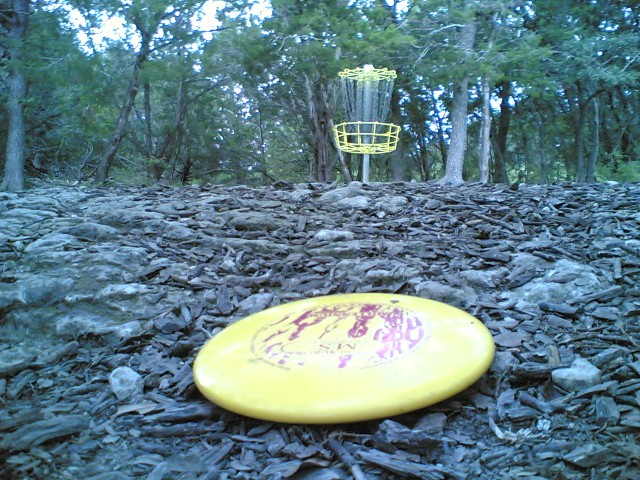 We met up with Jon at Mary Moore Searight park to practice for the upcoming tournament. I had a couple of good throws from the tees. Which led to birdies on 6 and 18.