Jeff, Jill, Tim, Buffy, and myself went to the Sherwood Forest Faire. It was located close to Austin out East along Highway 290.
There was this small, human powered, roller coaster set up like a joust. It was fun. Tim went first and I took some pictures. I used high-speed burst mode, but the camera's computer assisted auto-focus didn't track that well. Sigh. Then I took it for a whirl…
Next, we watched the performance of the Fatima Belly Dancers. They were pretty good. I took some video, but not during an entire song. Oh, well.
Then we went to see the Knights of Mayhem and their jousting show. Unfortunately, there was no real joust. Only a couple of passes with a horse throwing a spear at a stump and then taking a swing at a melon on the top of a participant's head.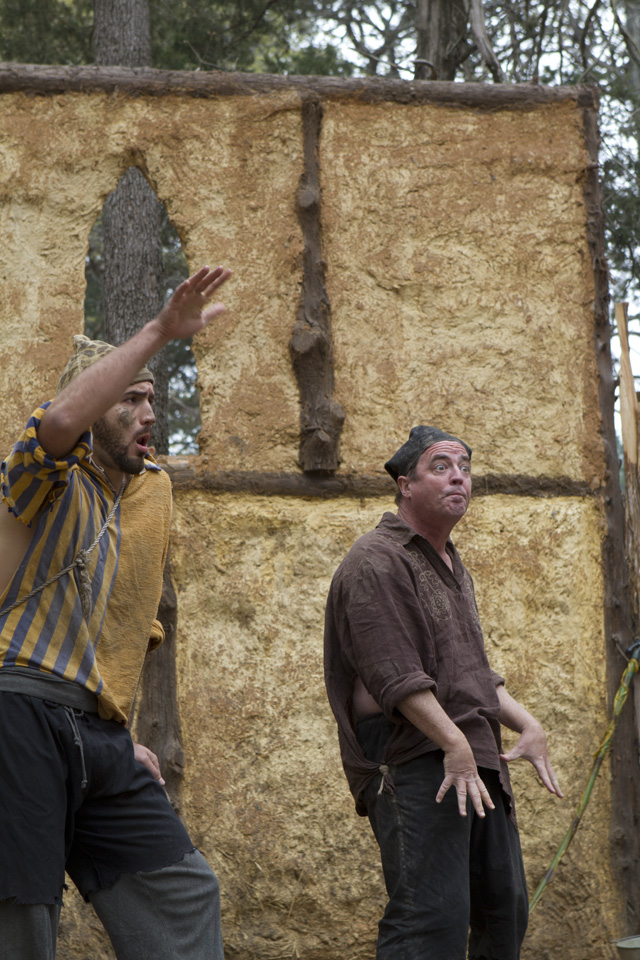 Then we went and watched the Filthy Rotten Scoundrels Mud Show. I was lucky enough to get a spot at the front row. Well, the fourth row actually, because the first three rows were within the "splash zone." I took a bunch of pictures and some video. Unfortunately, the video was hand-held with a long lens. So it was a little shaky. I played around with Adobe's After Effects and figured out how to stabilize certain sections of a movie. Well, mostly stabilize as it wasn't 100% effective. Still, I learned something.
Filthy Rotten Scoundrels Mud Show from Mark Hamzy on Vimeo.
Jeff and Jill posed for a picture in one of those picture-posing-thingies. They make a very regal couple.