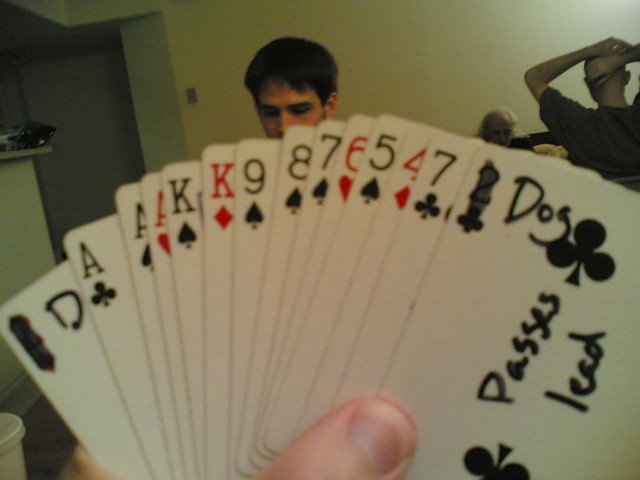 Well, I decided to go to the new location where the RussCon group plays. And that is now at J.P. and William's apartment. I went there since Russ was going and he has little time left in the best country on the planet. So, of course, my first game was Tichu. This seems to be a tradition among the RussCon crowd. The good new was that I called and made a Grand Tichu on the second hand of the game after a 1/2 by the other team. The bad news was that we only played to 666 and therefore lost.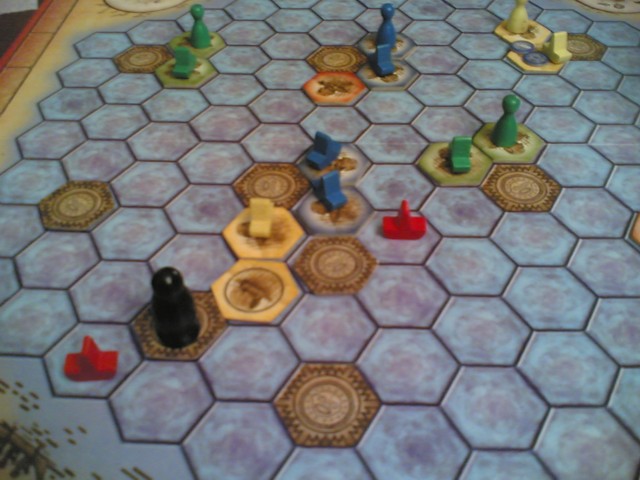 I probably made a mistake in bringing Kaivai here. After all it can be a long game and the rules are not extremely simple. One person was scared off by the rules and left for another game. And two people playing the game are very slow and methodical players. At least everyone agreed we could shorten the game.
In my first playing of it, we later found out that we got some of the rules wrong. When I bought it, I later noticed that we got even more rules wrong. And sadly, I got one rule wrong in this game. But I think that I have ironed everything out now!