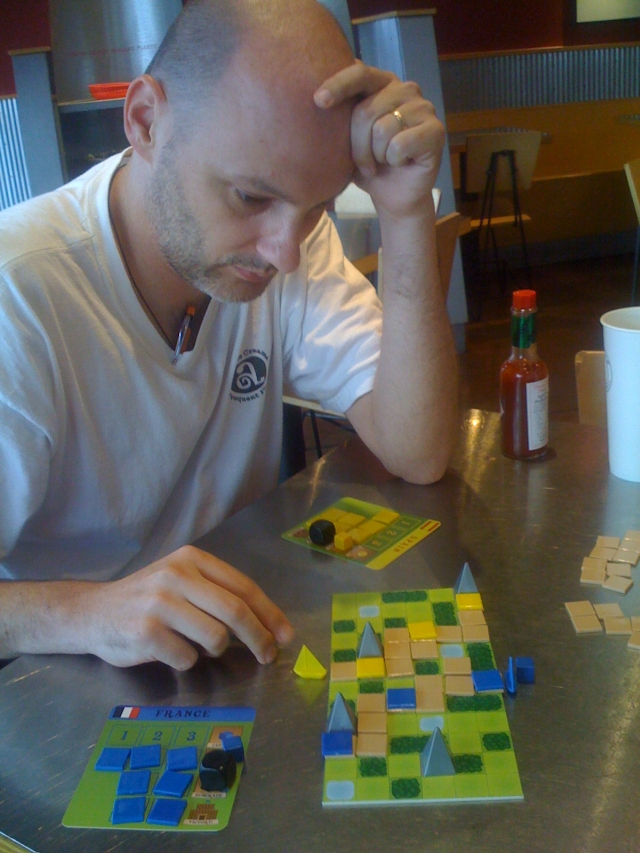 It seems I have been banned from the Tichu group. I only found out about it from second hand comments. And from noticing the lack of invites. I was never told why or allowed to defend myself. How very strange and bizarre.
Tuesday's bridge session netted us with a free burrito from Chipotle Mexican Grill over the weekend. So Nick planned a Tichu game for Friday. However, I forgot that D&D was that day. So he created another session on Saturday. Traci was supposed to have come but she never showed up. It was just Nick and I. So we played Cannonball Colony.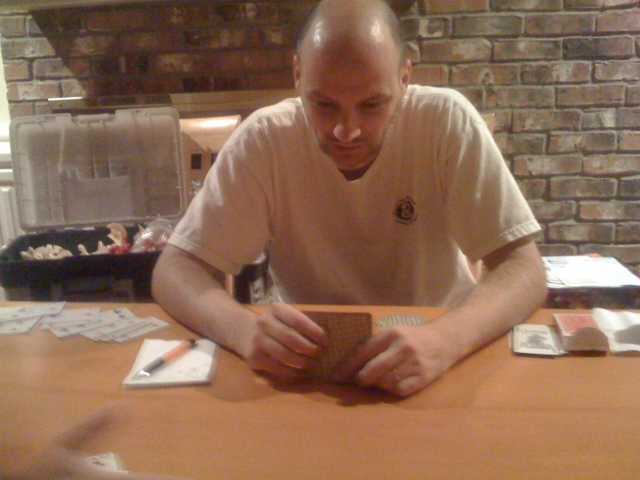 We went back to his house and he dragged me into a short game of Descent. Fortunately, Wayne showed up and we were able to play Tichu.

08/16/2008 The scorecard for a game of Tichu

GT or T bet

made

or

lost



This team scored

more points

than the other or

one twoed




GT/T
Team #1
GT/T
GT/T
Team #2
GT/T
MarkH & Nick
Stephanie & Wayne
T+
10
200
500
T+
100
T+
640
940
T+
160
940
360
390