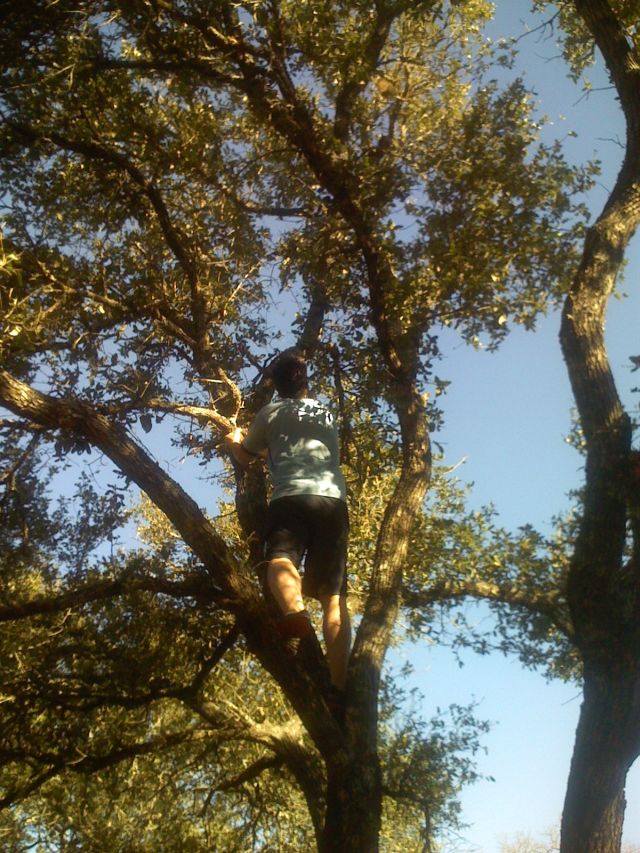 This was the first time Jon has been played with us in a while now. First, he broke his hand but wouldn't say how he broke it (my guess is a with a Wii). Then, he broke his foot. I think its been like five months since he has played.
Well, I put him to use and got him to climb a tree and rescue my disk.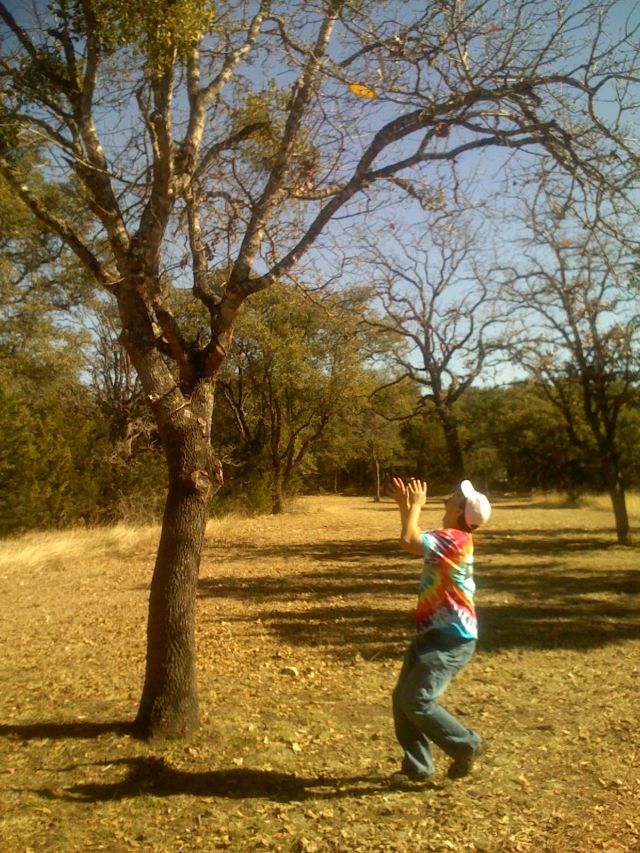 Of course, John (who is severely overdressed for this warm day) lost a disc in a tree also.