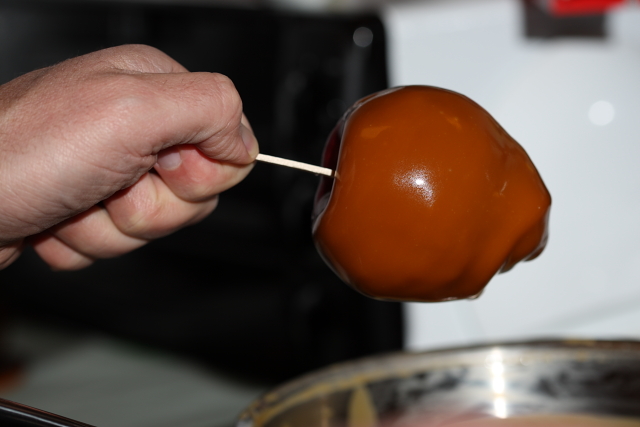 I made another batch of apples again. More for the excuse of trying a different style of food photography than anything else. This time I set up a tripod for the camera and used the 100mm macro lens. Behind the camera, I set up a light stand and placed a 580EXII on it. I set its light beam to be focused at 105mm. And, to help contain the light, I wrapped a snoot around it as well. It was set into manual mode at 1/16 -0.3 strength. And it was driven by a Pocket Wizard.
The strength of the output of light was determined by trial and error. My target was f/4.0, 1/250sec, ISO100. At this setting, there is no other light in the picture but the flash. Which is a good thing in my kitchen. It has a smorgasbord of choices: the light above the stove is a yellowish incandescent light, the big light in the kitchen is a varying color fluorescent light, and in the eating area, there is a fan with compact fluorescent lights and dark brown reflective blades.
In my other hand was a TC-80N3 remote controller. Fortunately, my hand was centered enough in the frame. But the auto-focus did seem to concentrate on my fingers instead of the apple.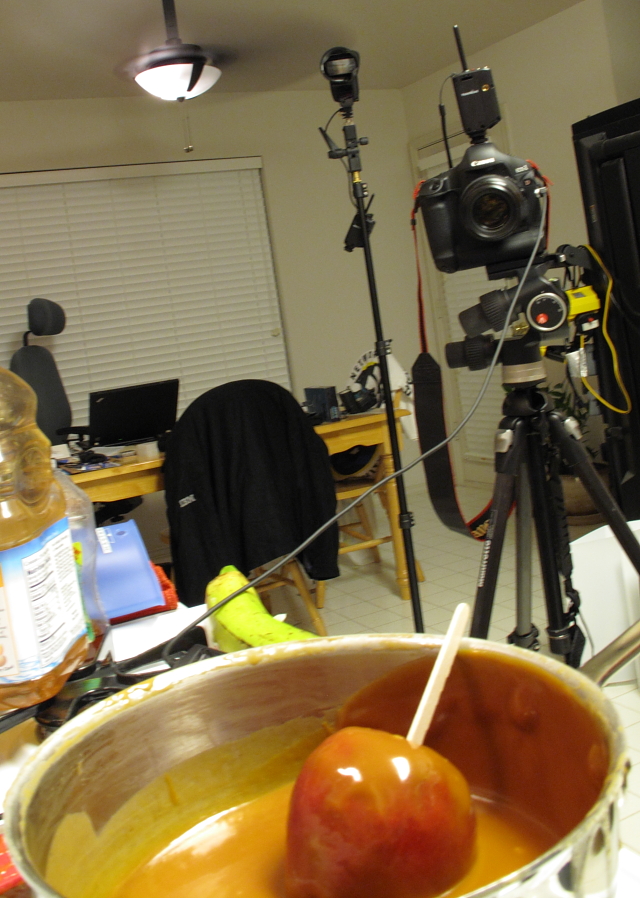 I even took a picture looking back with the G-10. The G-10's picture is passable. It decided on a shaky f/5.6, 1/2sec, ISO 200. At least it has image stabilization in the body. Using the 580 flash on that camera only lights up the pan. Everything else in the scene is pitch black. Flash lighting has thin depth of field it seems.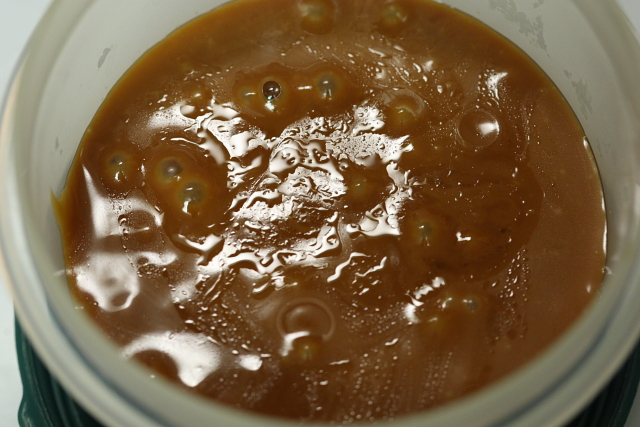 I made extra caramel as usual. I intend to use it to sweeten some more roasted sweet potatoes…