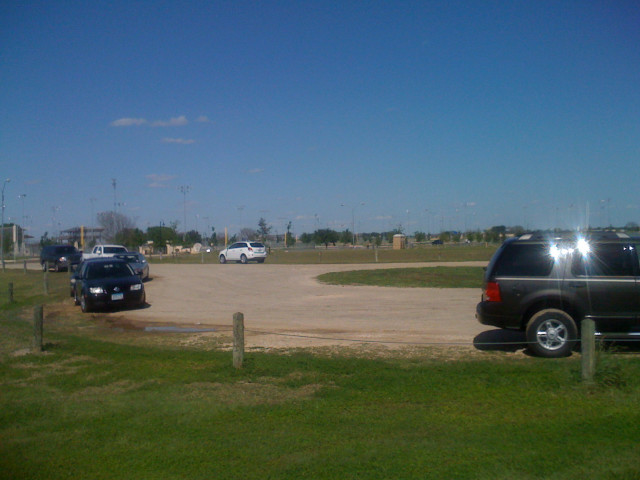 Jon and I went for some disc golf at Old Settler's park. It was beautiful out there and, apparently, everyone had the same idea to go to the park. It was crowded out there.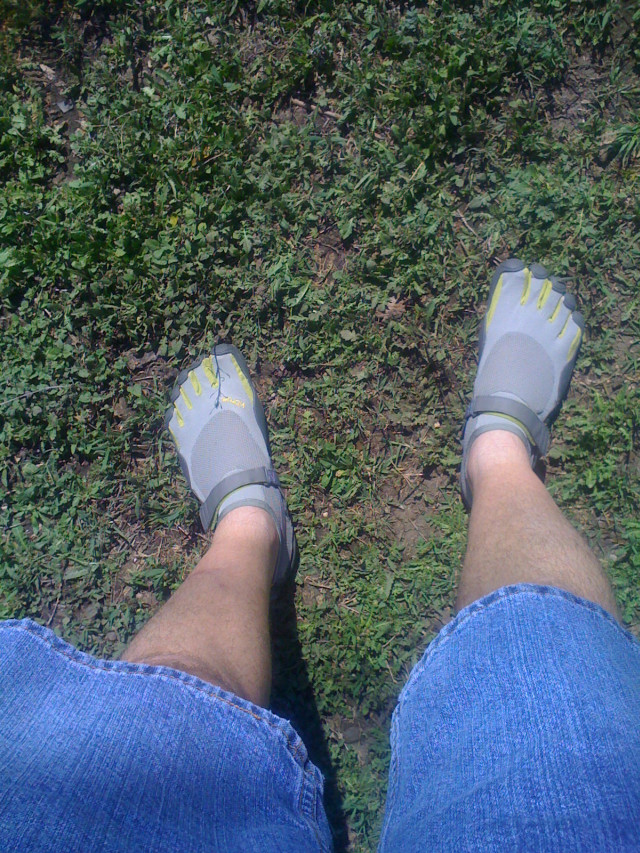 I bought some new shoes to try out: Vibram's Five Finger KSO. Which is essentially a sock with a thin rubber sole. It feels like you are walking bare foot. How different!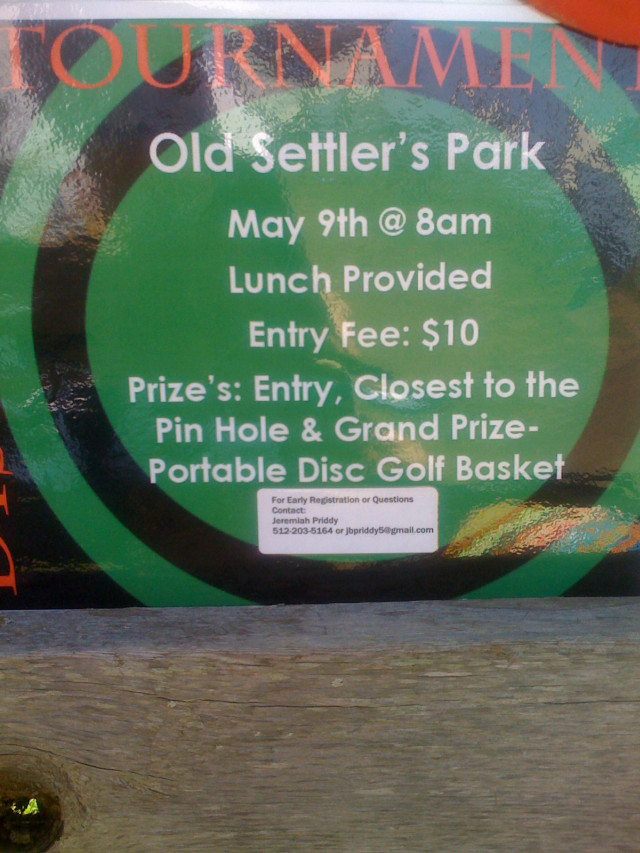 It seems that there is a tournament going on in May here.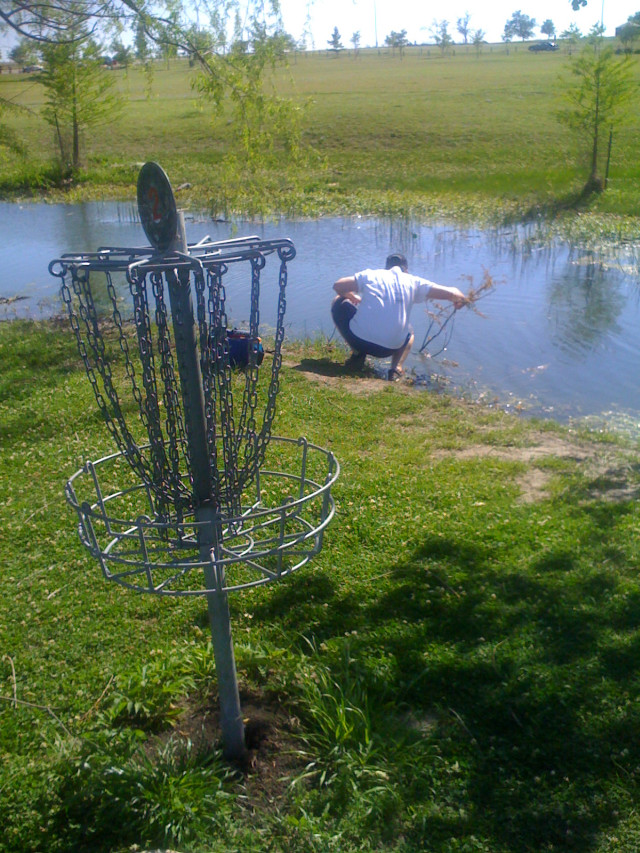 Hole 2 is hard. First you have to avoid the creek on the left and a big tree on the right when you throw at the tee. And the basket is right next to the water. Which Jon found.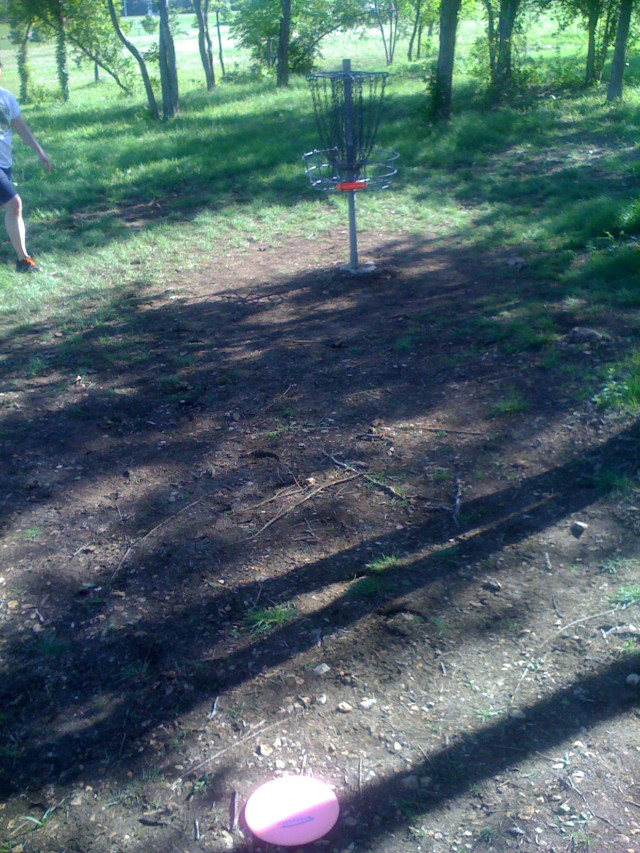 Hole 7 is a hard hole if you follow the tight mandos on either side. So I was happy to get a birdie out of it.