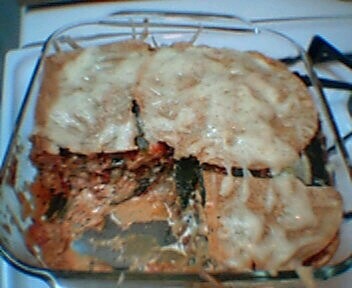 Central Market twisted my arm when they sent me coupons. One of the coupons was for $10 off on their selection of prepared foods. So, I bought what they call "Tamal Azteca" and it was good.
Tonight, I decided to get creative and make my version of that dish. I bought: a HEB whole smoked chicken, Timpone's salsa muy rica, Monterey Jack cheese, Carique Crema Mexicana Agria, corn tortillas, poblano peppers, and tomatillos. I shredded the chicken; roasted the peppers and removed the skins; and roasted the tomatillos and mixed them with the salsa. Once every thing was prepared, I assembled the casserole and baked it.
It turned out pretty good. For the next time, I will add some diced garlic, sliced jalapeños, and more cheese. More cheese!