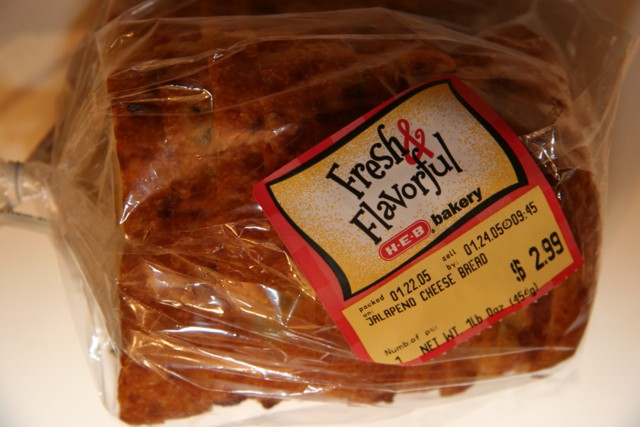 I have lost count of the number of times that manufacturers stop producing my favorite products. I hate the churn of new products when it means the products that I rely on disappear. Sigh.
This is my last loaf of Jalapeno Cheese Bread by H-E-B. Fortunately, I found out about it a couple of weeks before they stopped making it and was able to stock some extra loaves in my freezer. The manager that I talked to told me that they tried ordering extra cases to no avail. They usually make only a couple of loaves at a time. Why can't they continue this model of small loaf production?!
Oh well… It will be a challenge to reproduce it myself.