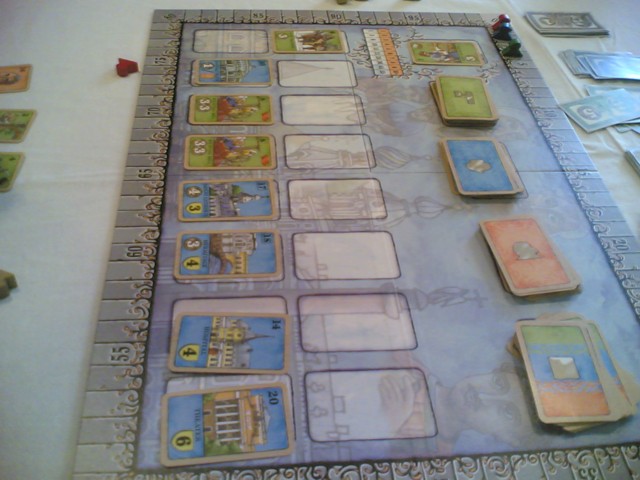 Today was the first day of what I hope to be the annual Lone Star Game Fest. Marty and I travelled down from Austin at 9am and we arrived at 12pm. After settling in, we jumped right into gaming starting with St. Petersburg. This is a lightweight and somewhat meaty game that hasn't been spoiled for me by the computer version. As long as I don't play with someone who has played the computer version many times and knows exactly the winning strategy, I enjoy this game.
This game came down to Aristocrates. And, unfortunately, I had bad luck in trying to get unqiue Aristocrats. Marty had the better luck in this so was able to win the game.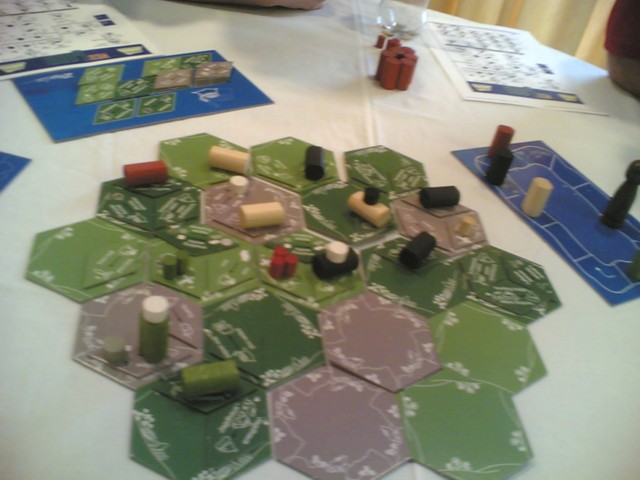 Ah… another playing for me of this game. And after playing it, I still want to play it again. At least until I win it. After that, I don't know. It is hard for a game to rise above the many others in terms of replayability. And I have questions if this game can do it. It does have some interesting game mechanics. But it does lack in good artwork.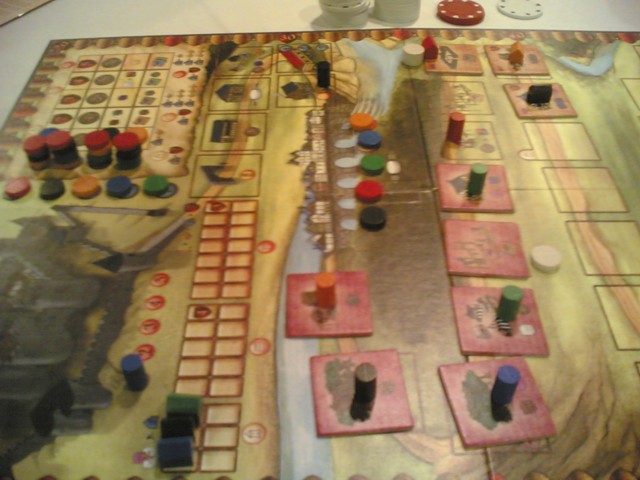 Another playing of Caylus and my oppinion of it remains unchanged. Although I still haven't changed my strategy at all. So perphaps that is a bad thing? Marty went for the blue victory building and I went for the victory favors. My fatal mistake was not being able to place a piece first on the last round of the game. That cost me winning the favor of the king which cost me five points. Coincidently enough, I lost the game by five points. 😉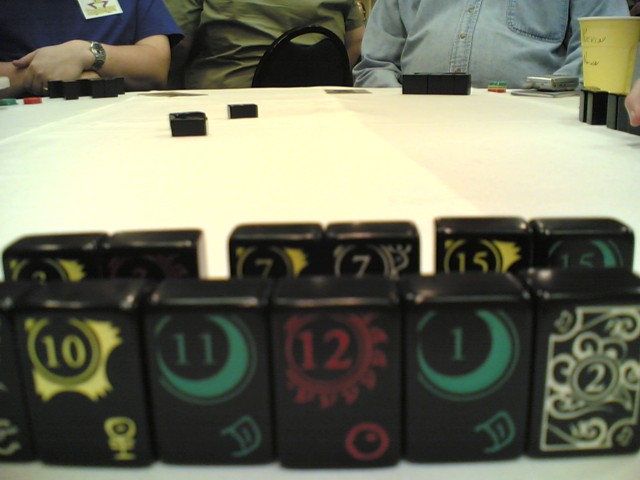 Another playing of Lexio. And this time, the tiles hated me. Let me rephrase this: they absolutely hated me. 😉 I payed out everyone on every hand. Unsuprisingly enough, I ended up in last place. Still a good game for me. Although I think that we should play more hands than just five.