Sadly, our Tichu game did not make. Something about a new lunchtime meeting. Lunch times are sacred, I.B.M.! Leave 'dem alone!!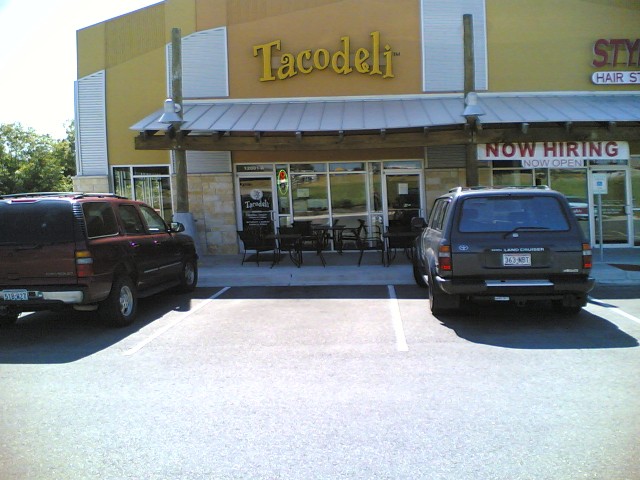 So I went to Taco Deli for lunch. It is another one of my favorite lunch places. And it is a bonus that it is within walking distance! I like the concept: Order individual tacos from a large selection. Why eat a lot of something when you can eat many different small portions? My only complaint/upgrade would be for them to purchase a tortilla making machine like the one in my super-H.E.B. You would get bonus flavor points for freshly made tortillas!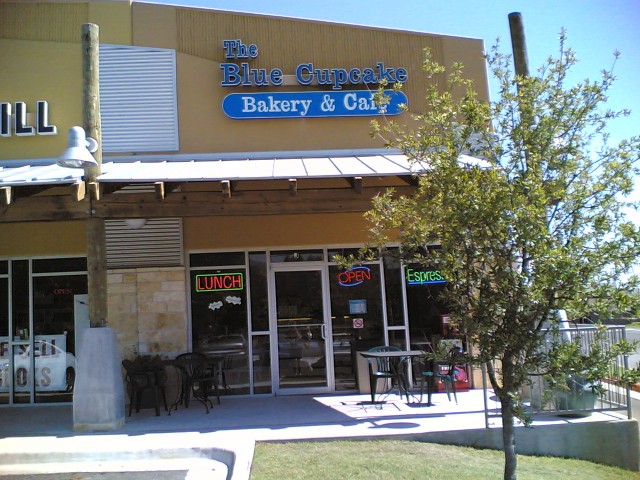 After lunch, I stopped at the Blue Cupcake for dessert. The employees are all T.C.A. students which gives it some charm for me. However, their dessert selection is slim and they are usually out of some things. I had a cupcake. It was good, if expensive.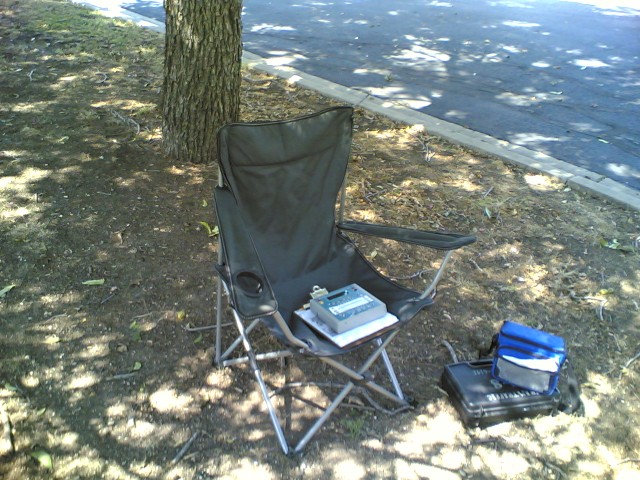 Walking back, I took a picture of where someone had been sitting. I guess they were doing traffic analysis or logging or some such… Not a very busy intersection if you ask me.