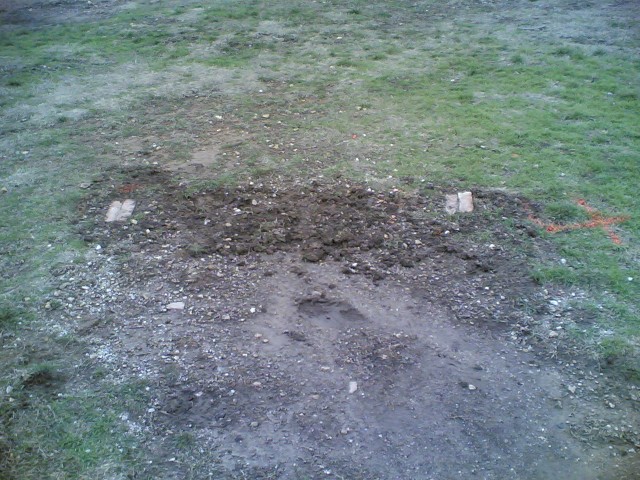 John and I braved the cold weather for some disc golf. It has been a while because of the rain. And it looks like they are going to install concrete tee pads for the winter course. The disc golf group has been talking about it here. We also had someone volunteer to join us for a round of golf. His name was Matthew. With John and myself, all we were missing was Luke.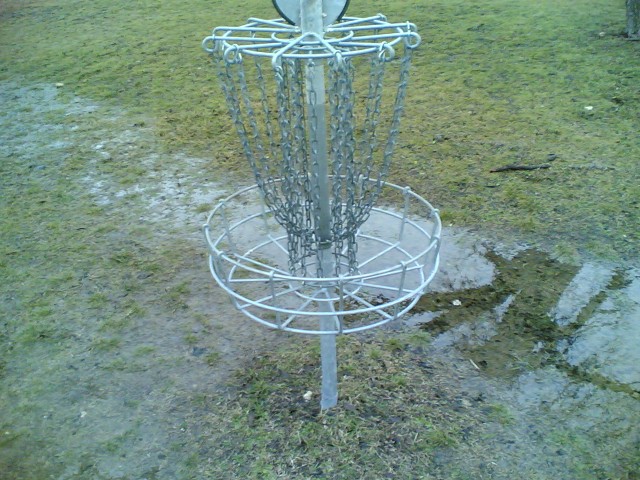 The rains have not drained off yet. There were still puddles and mud around here.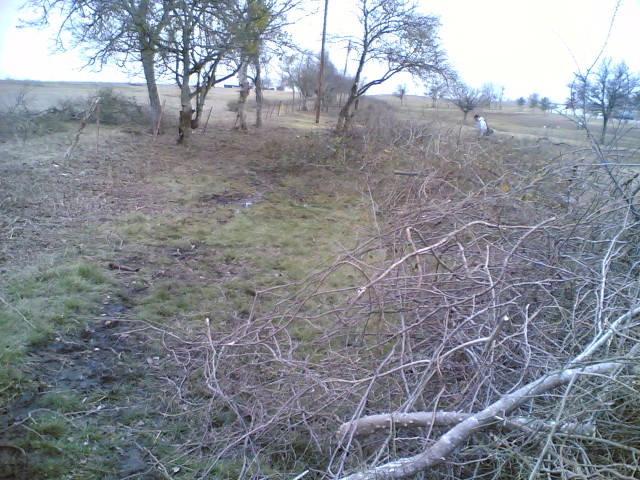 Interesting, it seems that they have cut back all of the trees and brush that had grow up along the fence line. I wonder why?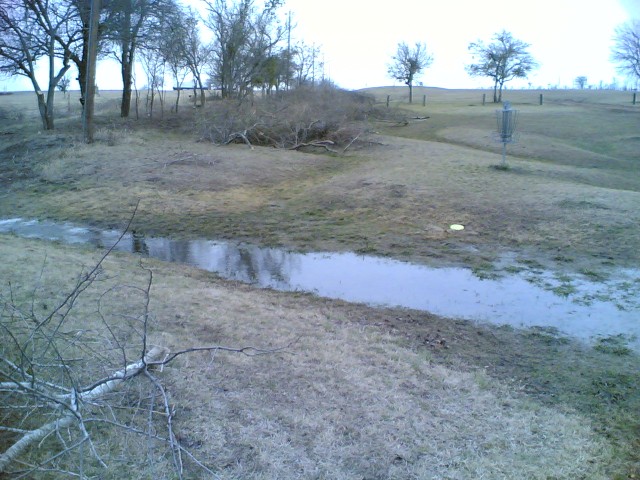 And I don't seem to remember that river either. Maybe the landscaping has changed the drainage? At this point, John bailed out on us. He said his nose was too cold…