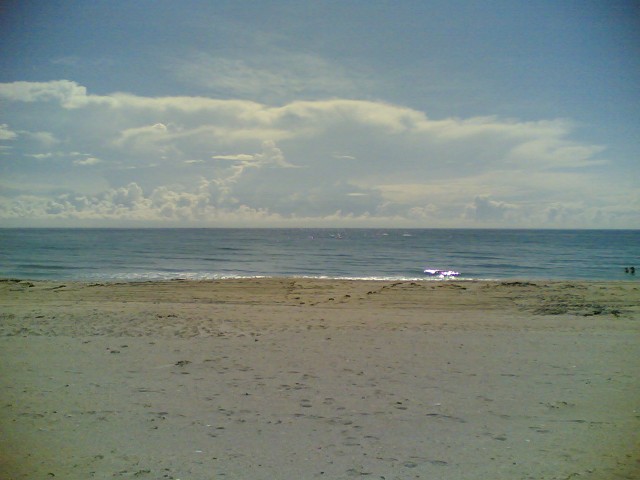 Finally, a beautiful day out. No rain, partly cloudy, and the ocean was nice and warm. I walked a couple of miles and then went swimming.
The weather forecast still calls for rain for the next 5 days, and it it currently raining now as I type this, but I am happy that at least this morning was clear…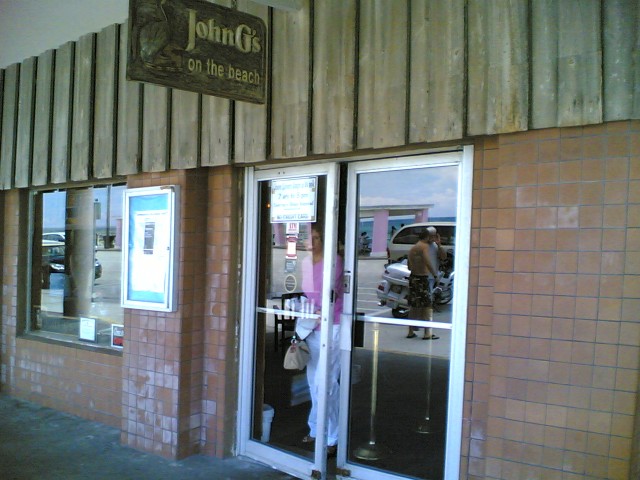 We ate lunch at John G's which is only a couple hundred feet away from the ocean. Lunch was okay. I like the breakfast here much better.