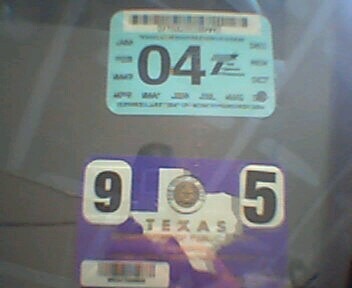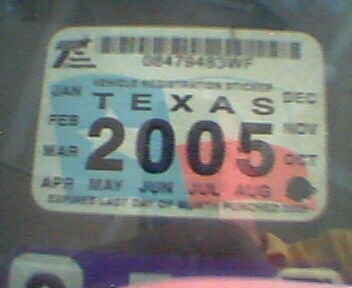 FEES ASSESSED
WINDSHIELD STICKER           $ 49.64
REG FEE-DPS                  $  1.00
REFLECTORIZATION FEE         $  0.30
CNTY ROAD BRIDGE ADD-ON FEE  $ 10.00
CHILD SAFETY FUND            $  1.50
AUTOMATION FEE (LARGE CNTY)  $  1.00
TOTAL                        $ 63.44

Ok, what is the deal with all of these items? Why itemize at all? Its not like you can pick and choose. But, since they have itemized it a little bit (I am sure that windshield sticker is a general fund), I am curious about some of the items. WTF is reflectorization? That is not even a word! I do not want to be reflected. What is the deal with the county roads needing bridges? I say let Darwinism rule for child saftey. Why do I have to pay for automation when my experience was not that automated? Sure, my notice was mailed out but I had to pay by person. If I had wanted to pay by mail, it would be another dollar. And, if I had wanted to pay online, it would be another three dollars! What a rip-off!