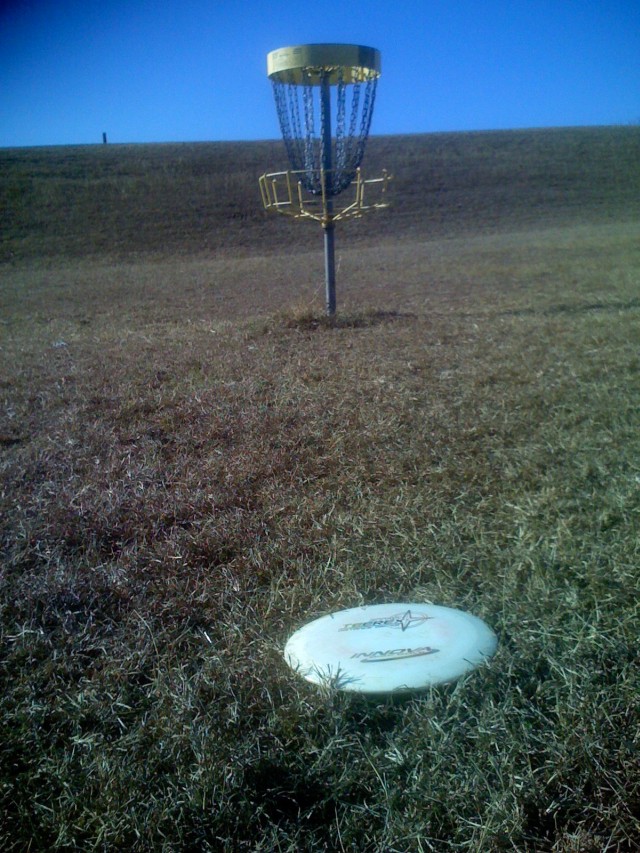 I had a good practice throw on hole 3. Close enough for a birdie.
The wind was brutal today! And the discs performed strangely, if they flew on target at all.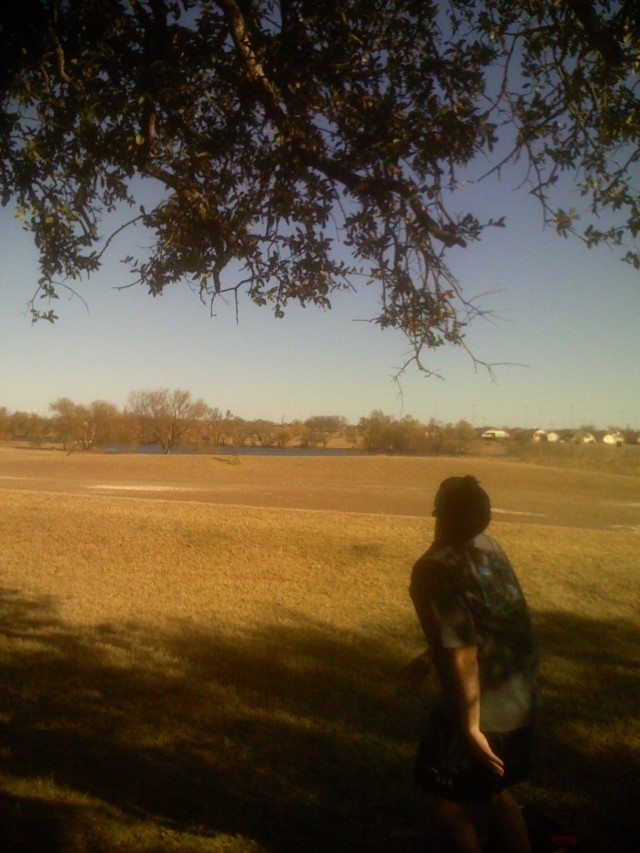 With our third meeting of the meetup group, no one else showed up. Not too surprising, I guess. The meetup people are rather flakey. John started off by throwing his second throw into the tree…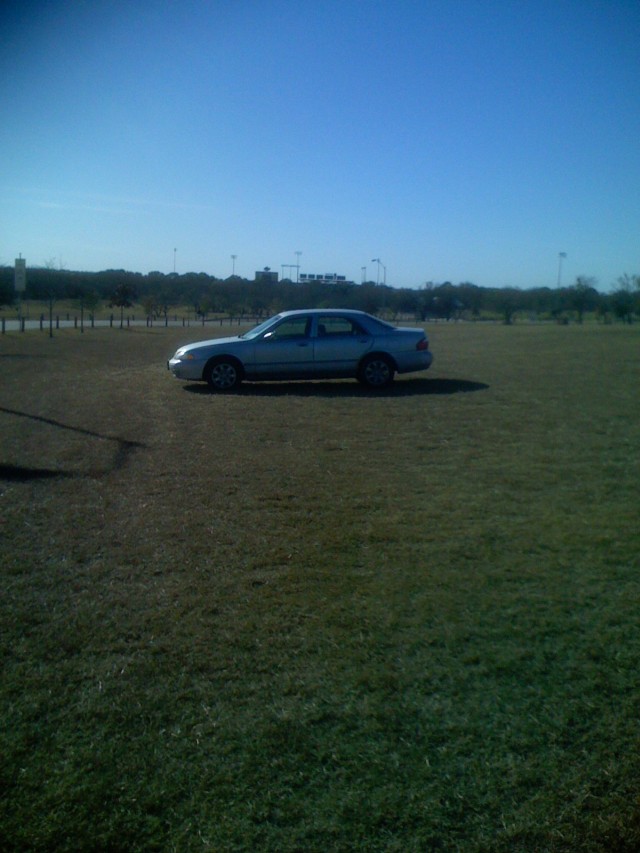 How odd. Someone parked their car in the middle of the field. I wonder why?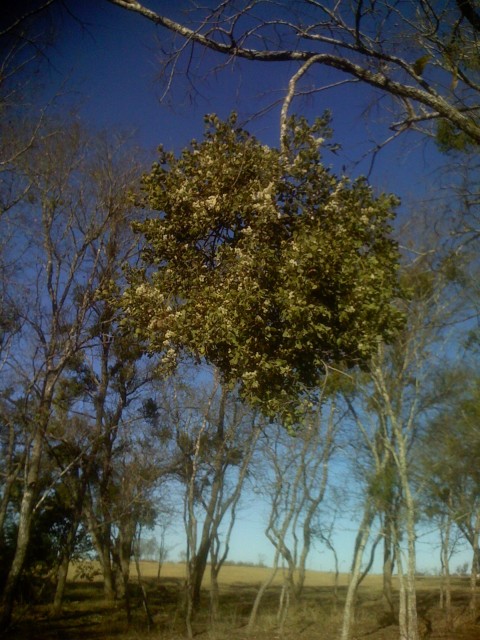 This ball of Mistletoe is quite heavy! It is almost going to rip that branch down. John and I maintained our separate ways around that obstacle.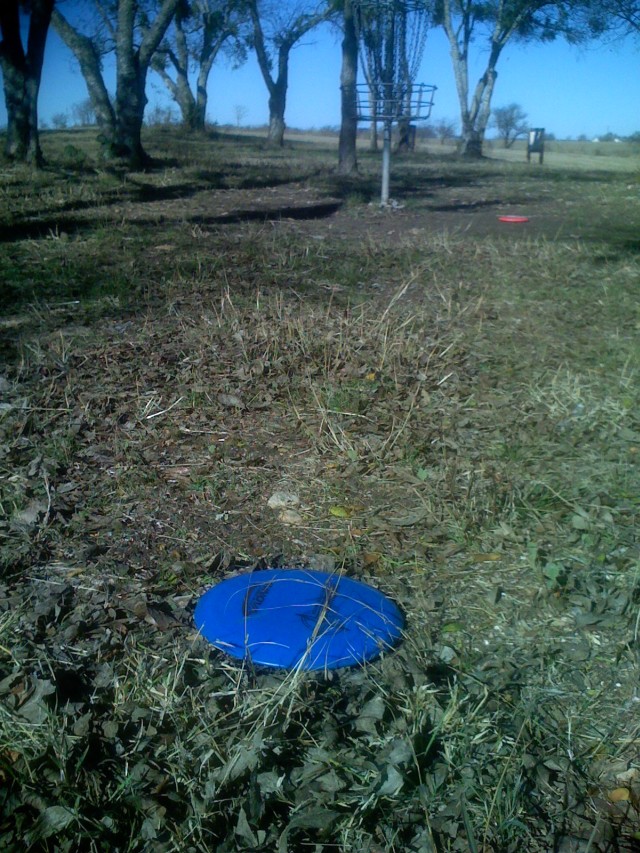 On hole 8, I had a great throw! But could not convert it into a birdie.