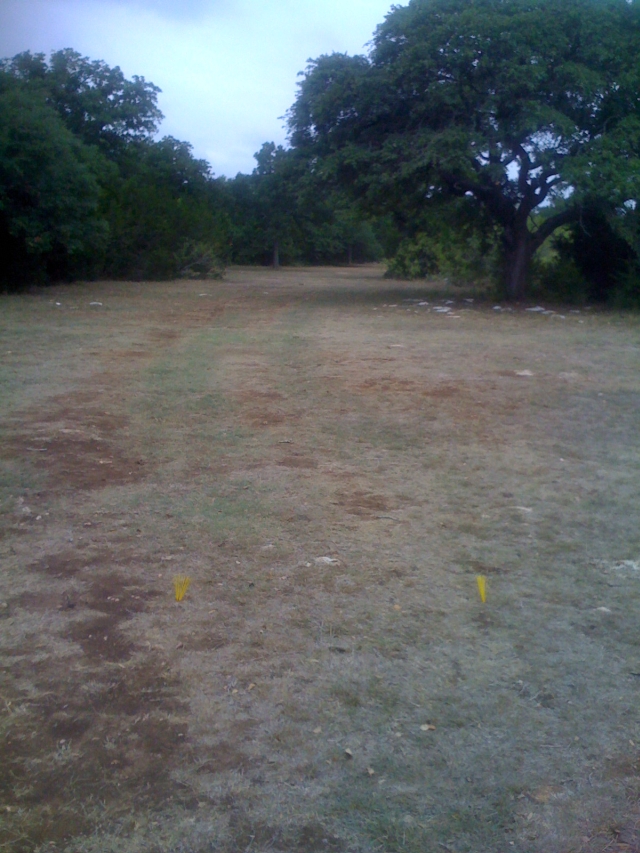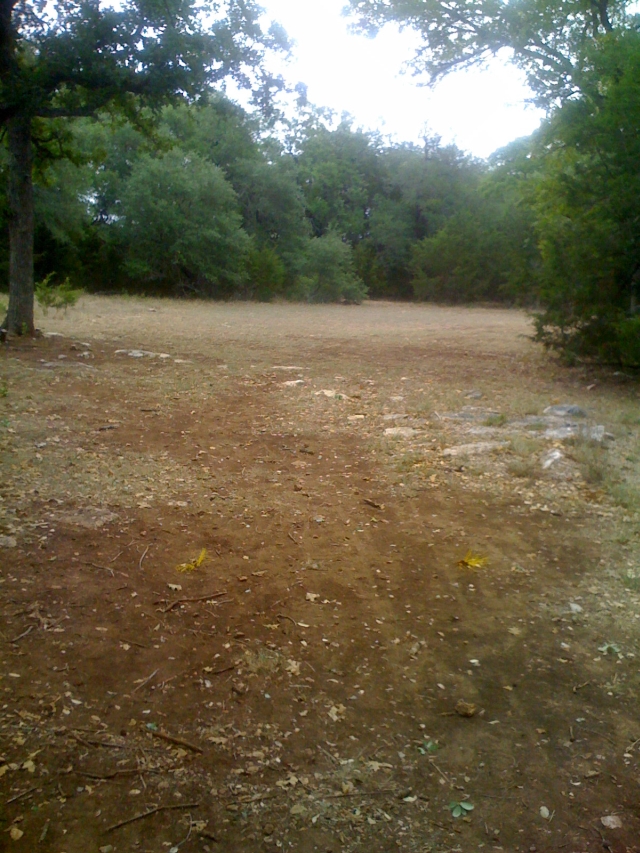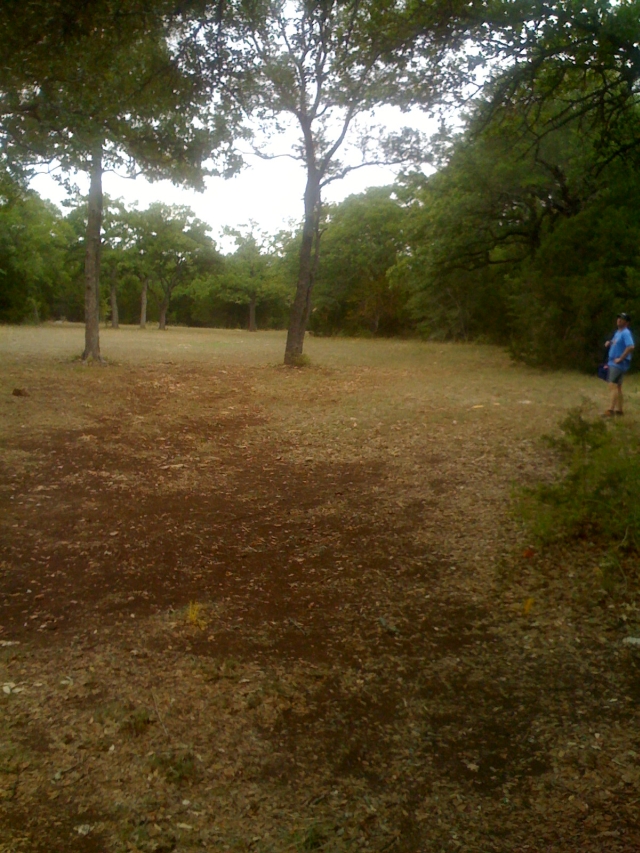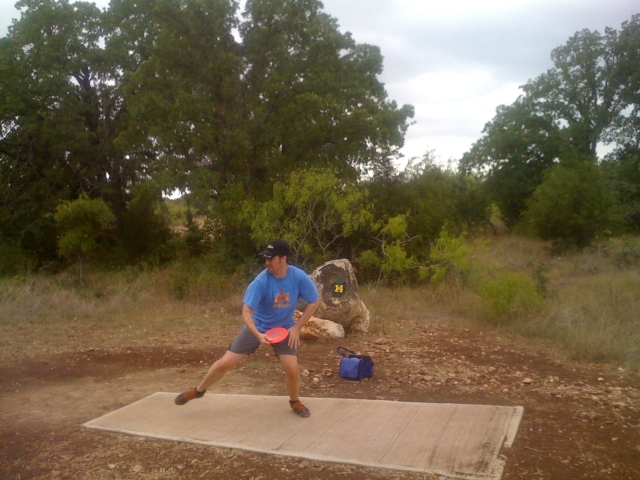 Jon and I played at Wilco today. And it seems that there was a little bit of preparation for the upcoming Outlaw Singles Shootout. There were temporary tee boxes on holes 3, 4, and 10.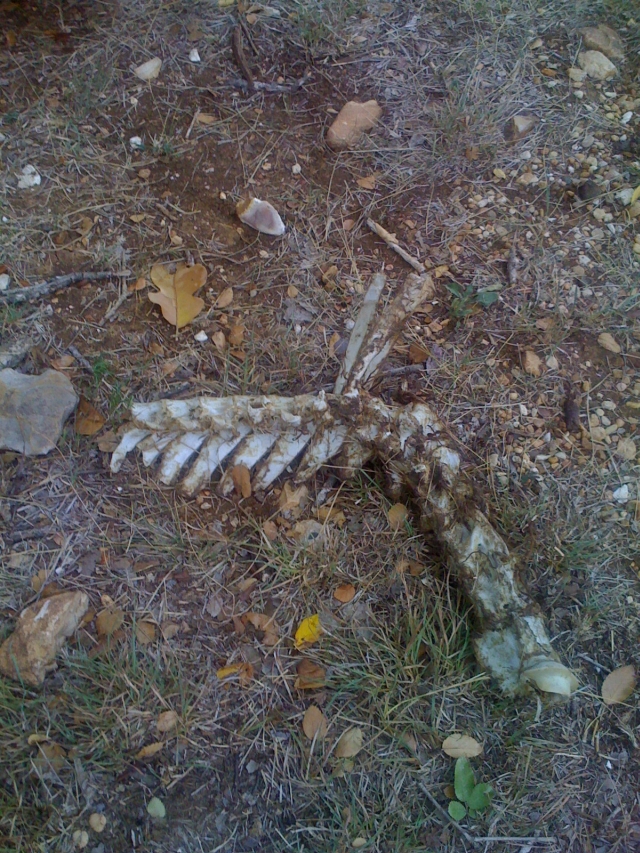 We came across some bones. Which were part of a vertebral column. Who knows what creature it came from. Or what ripped it up.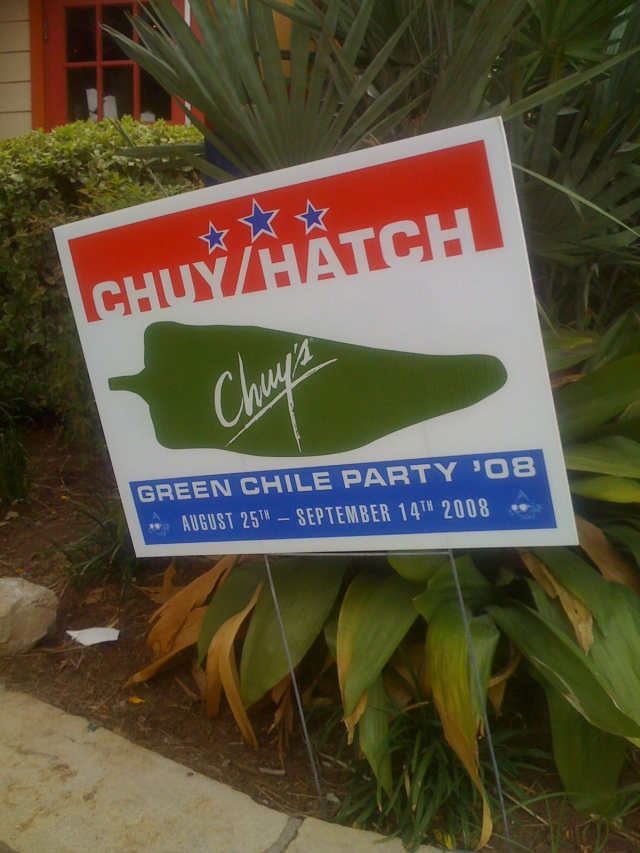 After the round, we stopped at Chuy's for lunch. The Green Hatch Chile festival was still going on. They had a cute tie in with the presidential elections.