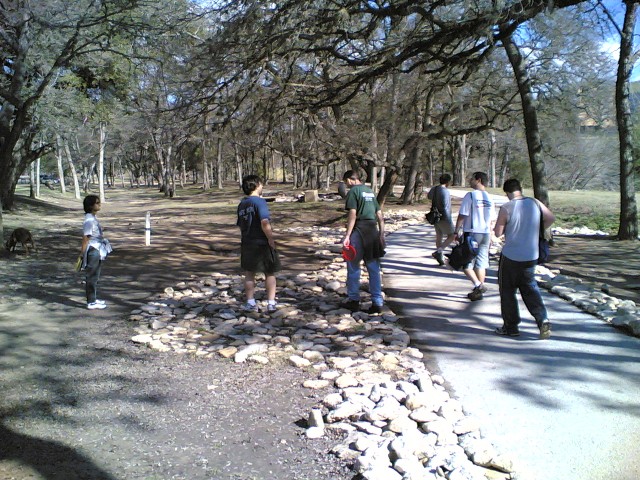 The group went down to Pease park today and there was a little bit of confusion at the start. 10 am was originally proposed. But we always seem to forget about the mini-tournament that starts about that time. So someone else proposed earlier. Unfortunately, no one responded. It seems that the email on the mailing list was congested.
I arrived early at 9:30. I thought that, in the worst case, I would just practice for half an hour. Jon also arrived at that time. When we looked around we saw everyone's cars but no everyone. So we figured that they started without us and we started playing. We finally connected up with the group at hole 4.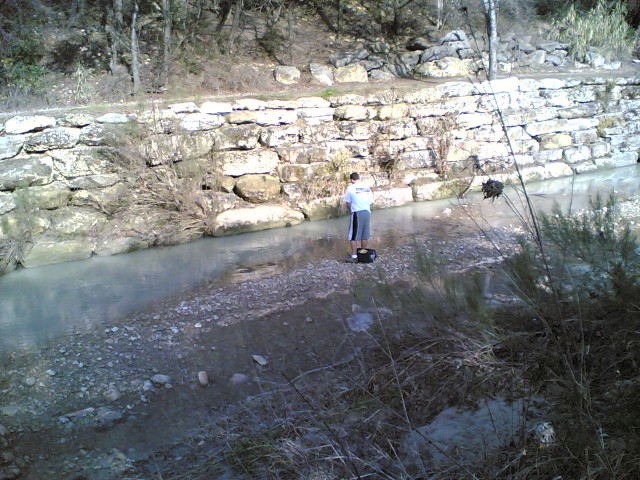 The recent rains were in evidence here. The normally dry creek bed now had water in it. Which John managed to find.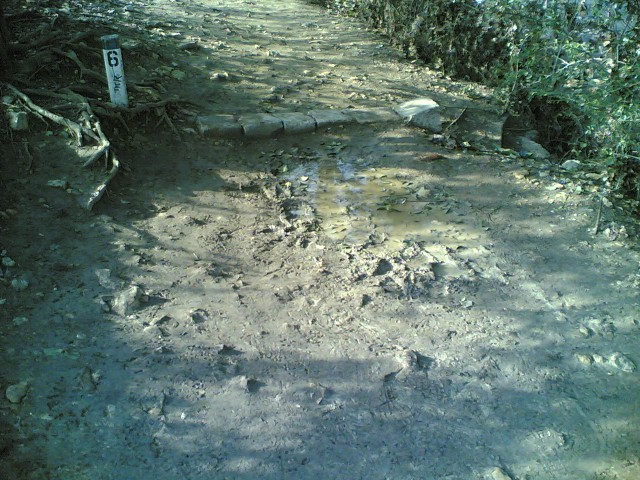 And, initially, I thought that that was the extent of it. But some of the tee boxes were mud pools. Not fun.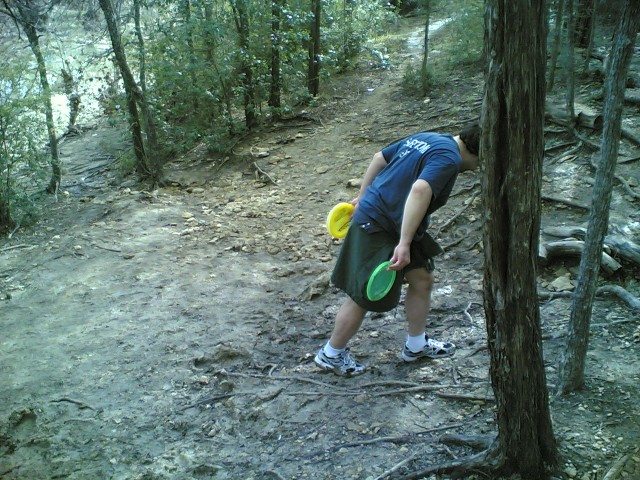 And one part of the climb up a hill was deeply muddy. As Adam found out when he almost lost his shoe to the grip of the mud.
Marty eventually caught up with us around hole 10 or so after working in the morning.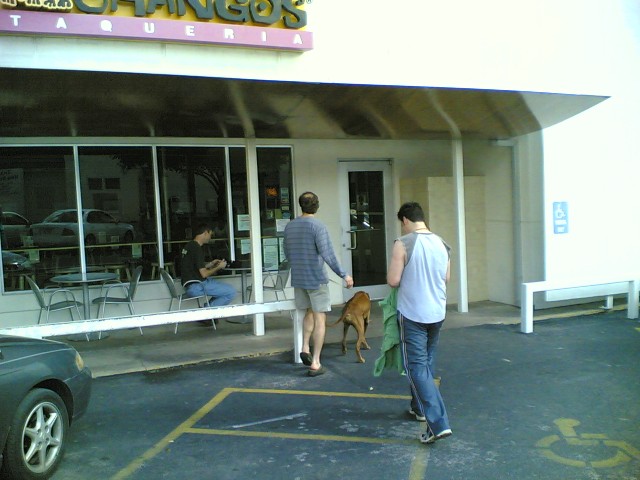 Afterwards, the group went to Changos for lunch. It was a dog friendly in that it had outdoor seating. And the food was quite good I thought. For the fast-food type of restaurant that it was.