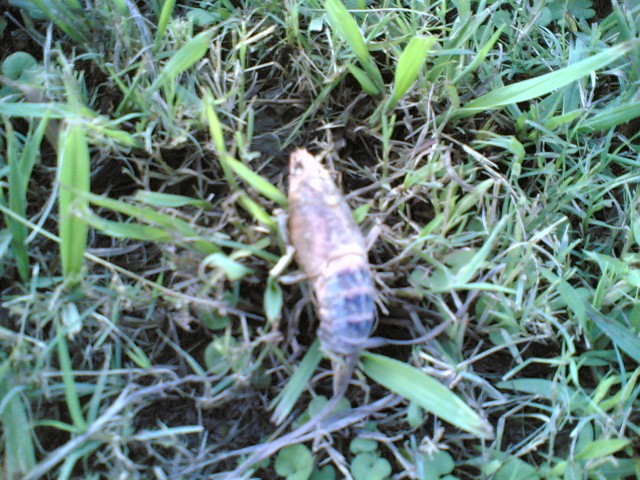 John and I went to Old Settler's Park to play disc golf as the recent rains have closed Wilco. And it seems that the rains have washed up a dead crawfish. Who knew? Maybe I should set up a trap or something…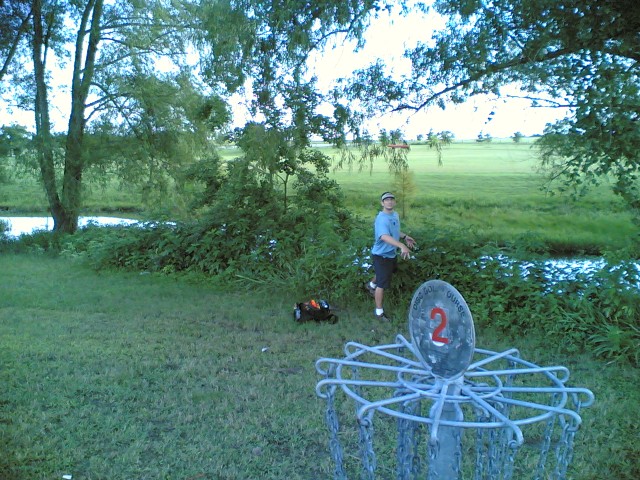 Man, its been a while since I've played here.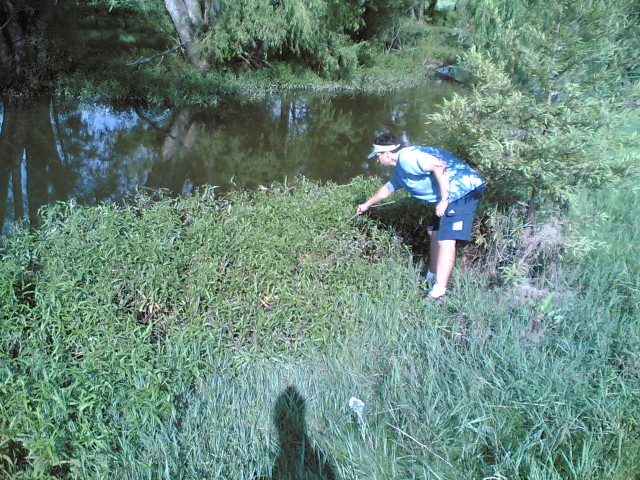 And it is surprising just how easy it is to loose your fine control and throw discs in the hazards. Like streams…
At hole 16, I could see some rain off to the east. And it was not that far off. Within a couple of minutes you could feel the temperature drop five degrees — a rain cooled air warning. Some drops started falling around hole 18 but we were in the cars quickly after that.