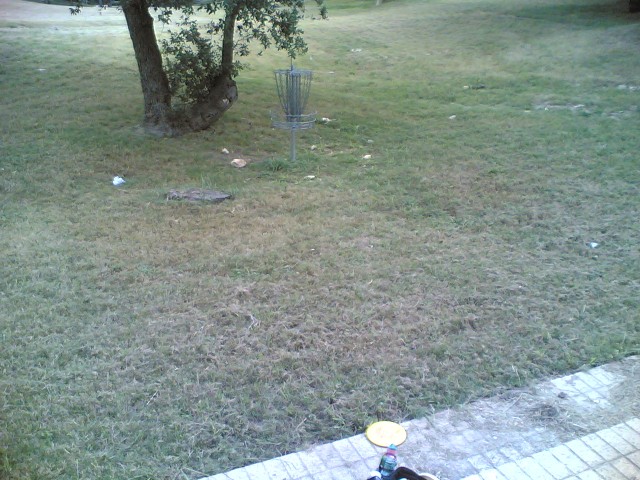 John and I drove down to San Marcos to check out one of the two courses where the Bobcat Open was being held. There was a map, but it was for an old layout. John and I kind of wandered around and made some holes up. But we eventually found some disc golfers and followed them to figure out the course.
Hole 9 was interesting. It was a short hole on top of a small hill where you had to throw over cars parked for some construction work towards the basket. You cannot overthrow it because some buildings line the surrounding area. I landed close enough for a birdie.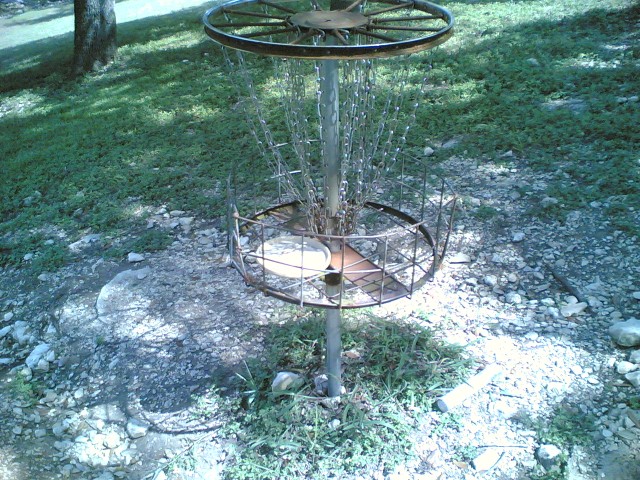 Most of the baskets were older models that were not too visible. However, one seemed rather home made but functional.